2021-12-15
Winter-time celebrations are here again!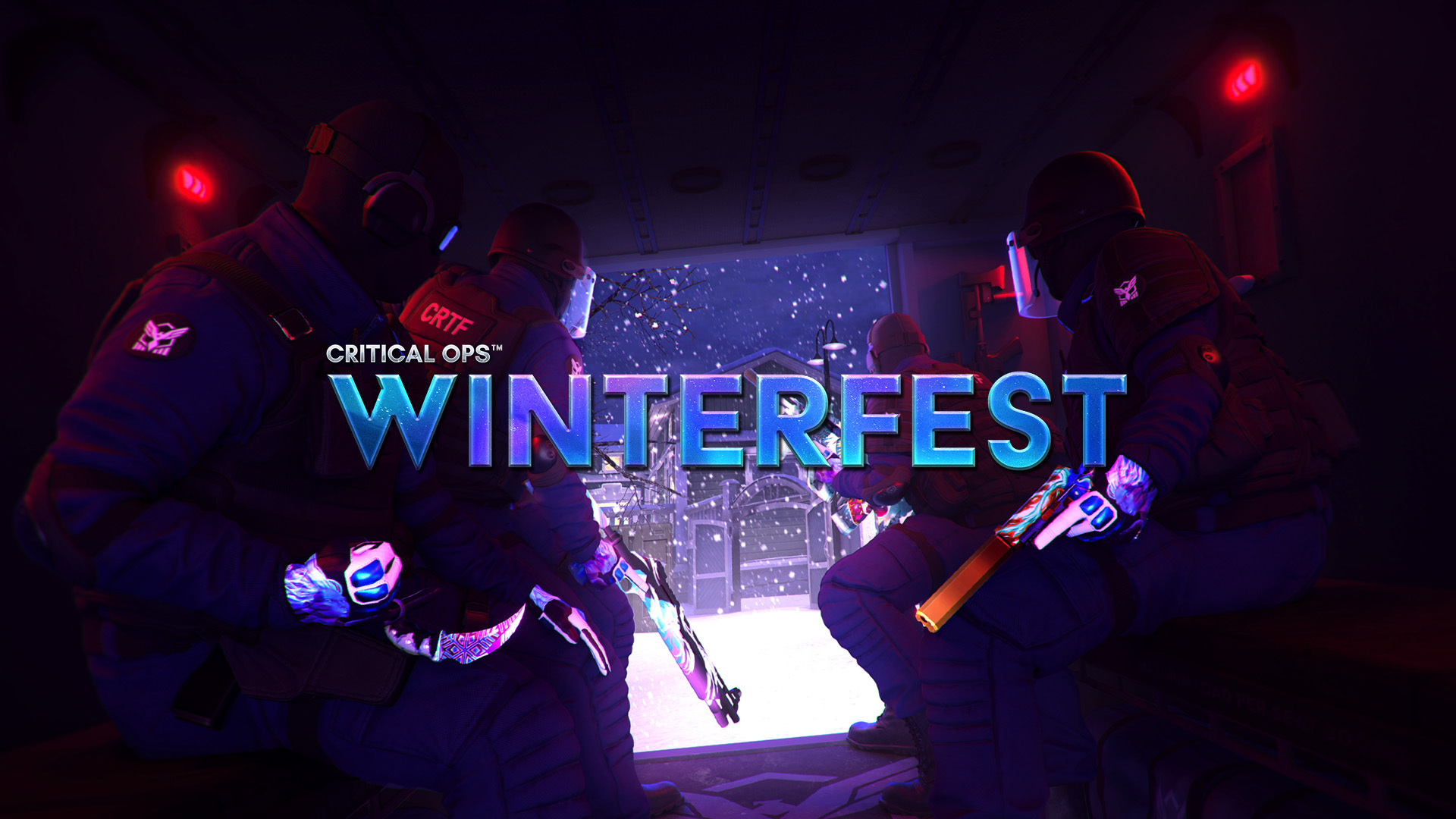 This year, Winterfest brings amazing and exclusive content to Critical Ops!
The brand new case content and the unique Lucky Spin designs won't leave you with a resting grinch face, so hold on to your Santa hats!
The new Lucky Spin bundle includes Grenade skin, gloves, AUG rifle skin, Karambit knife skin, and a Winterfest emblem.
Be sure to collect the entire bundle and show it off to your friends! Treat yo'elf!
We've expanded the existing Winterfest content pool of over 100 pieces of content with more than 20 new skins, emblems, and animations.
Enjoy the holidays and have a great rest of the year, Operatives!
WINTERFEST EXCLUSIVES
The Winterfest 2021 case includes the exclusive and shiny Balisong - Fire and Ice along with the brand new GSR 1911 - Caribou. Get these great looking skins while you still can!
Winterfest 2021 case costs 500 credits
Duplicates will grant you Winterfest 2021 tokens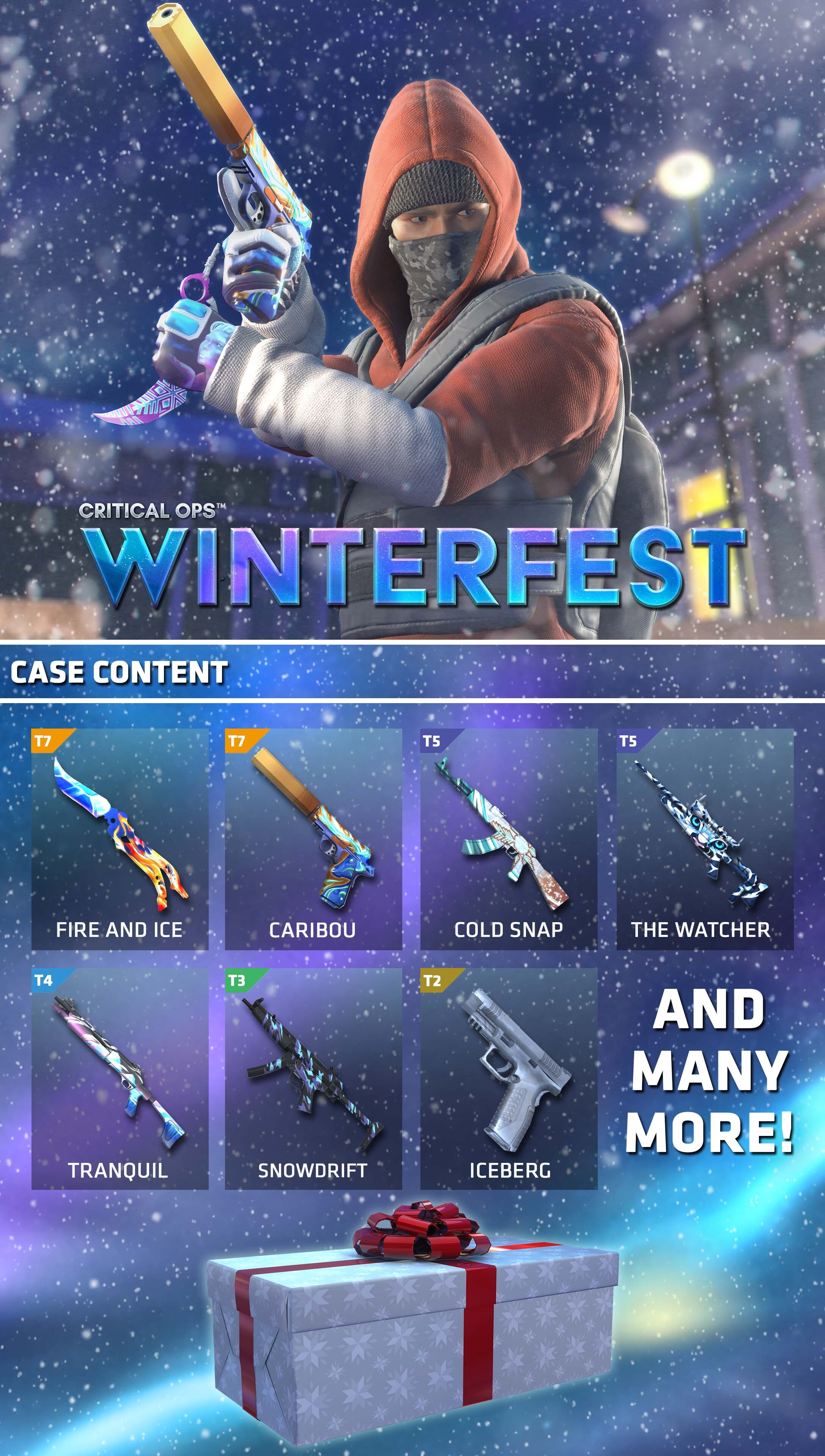 WINTERFEST LUCKY SPIN
Winterfest Lucky Spin added, Lucky spin will be activated December 20th and will last till January 16th 2022
A reward is guaranteed for each spin
Credit costs increase with each spin
Drop chances can be found from Lucky Spin "Info" tab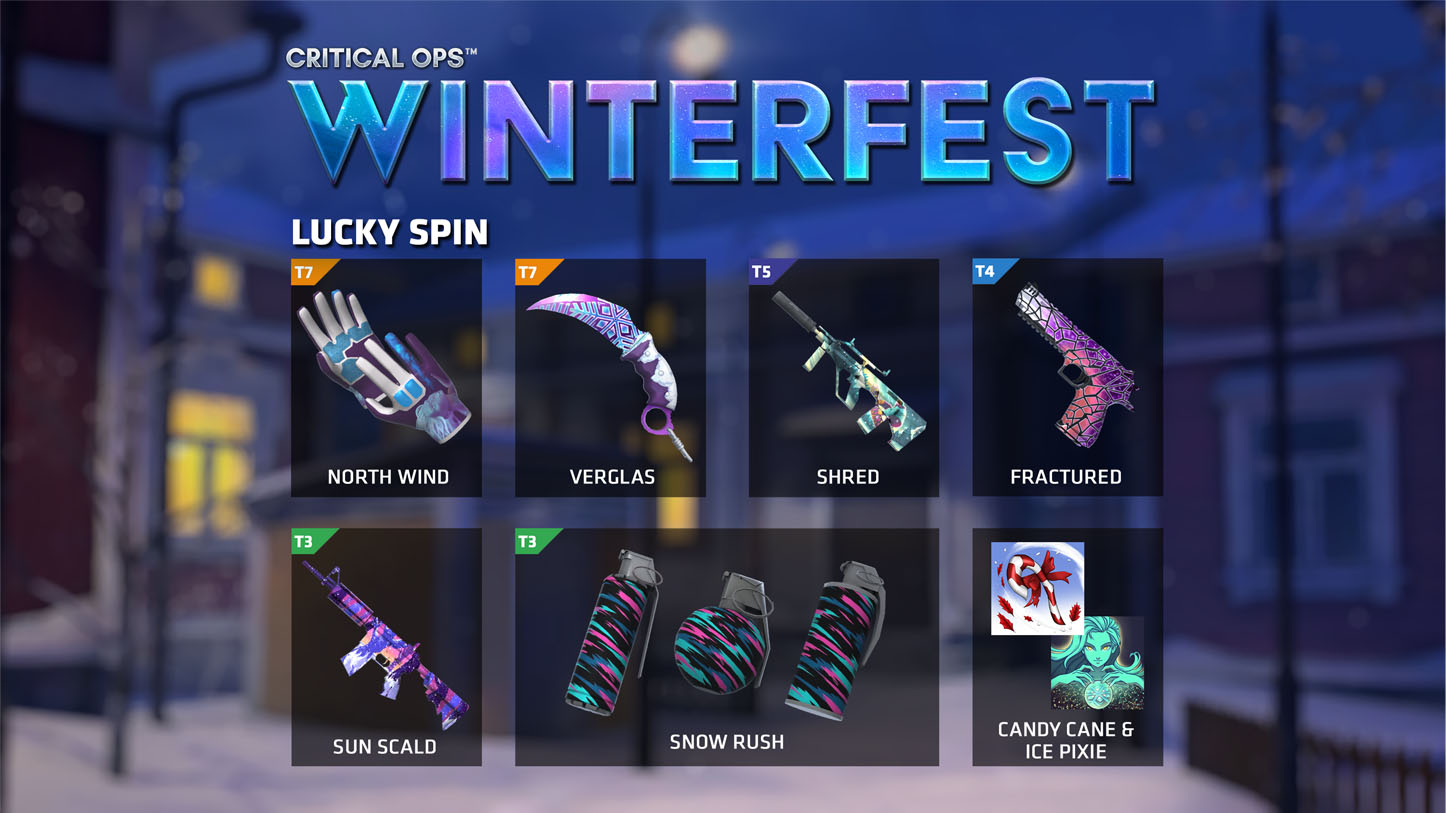 Now available in the patch 1.30.0.
Get it on Google Play or App Store!