Tournament program
Critical Force partners with Gizer for its Critical Ops Community Tournament Program
How to join tournaments? Tap HERE to learn more.
Join Gizer by tapping HERE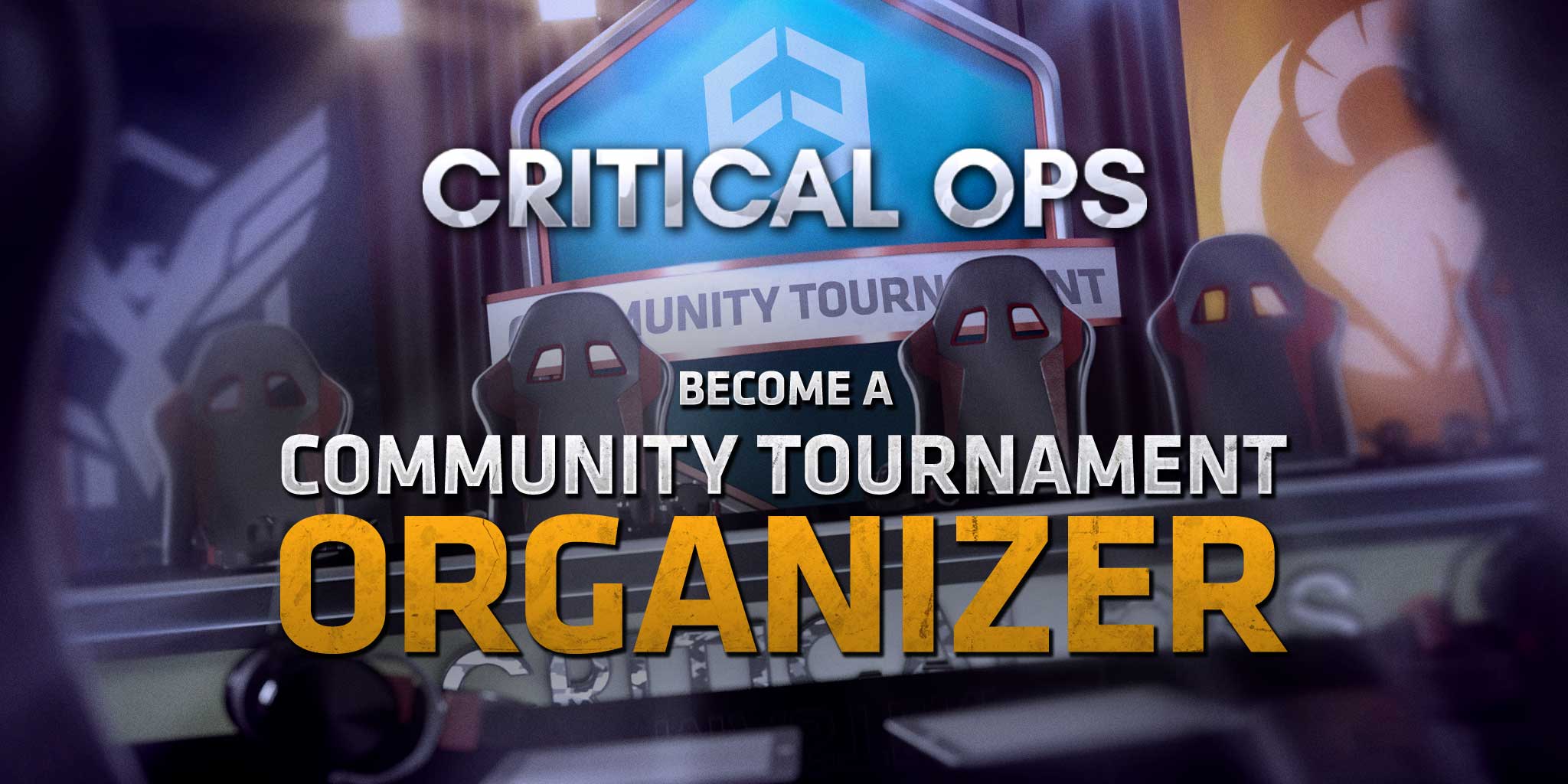 Tournament Organizer Program
Critical Ops Community Tournament Program provides a way for Tournament Organizers to receive support directly from the Critical Force. It doesn't matter whether your aim is to create an online or offline tournament.
What do you get from the program?
Vetted Organizers
Discord support from the Developers of Critical Ops
Discord network with other Tournament Organizer
Community prizing
Verified Organizers
All the above and:
Access to the #Tournaments Discord channel in the Official Critical Ops Discord server
Tournaments have a chance to be featured
Exclusive Discord channel with the Developers of Critical Ops
Larger community prizing than Vetted Organizers
Verified+ Organizers
All the above and:
Staff Credits
Additional credits/other community prizing can be requested from Critical Force (WattieX / Mako) in case your team wants to host more special tournaments.
More visibility offered by Critical Force
PARTIES INVOLVED IN TOURNAMENTS
It takes a large group of people to arrange a successful tournament. Tournament roles may include but are not limited to:
Tournament Organizers
Shout casters
Team Captains
Players
Spectators
Tournament Platform
We are excited to have partnered with Gizer to expand our Tournament Organizer Program and create a smoother experience for our organizers by using Gizer's platform to support our global Critical Ops community.
Gizer will not only be our primary platform where you can get Critical Ops Community Prizing for your tournaments - but based on your Tier, there may be additional exclusive perks available to you through our partnership as well!