2020-12-14
Winter-time celebrations are here again!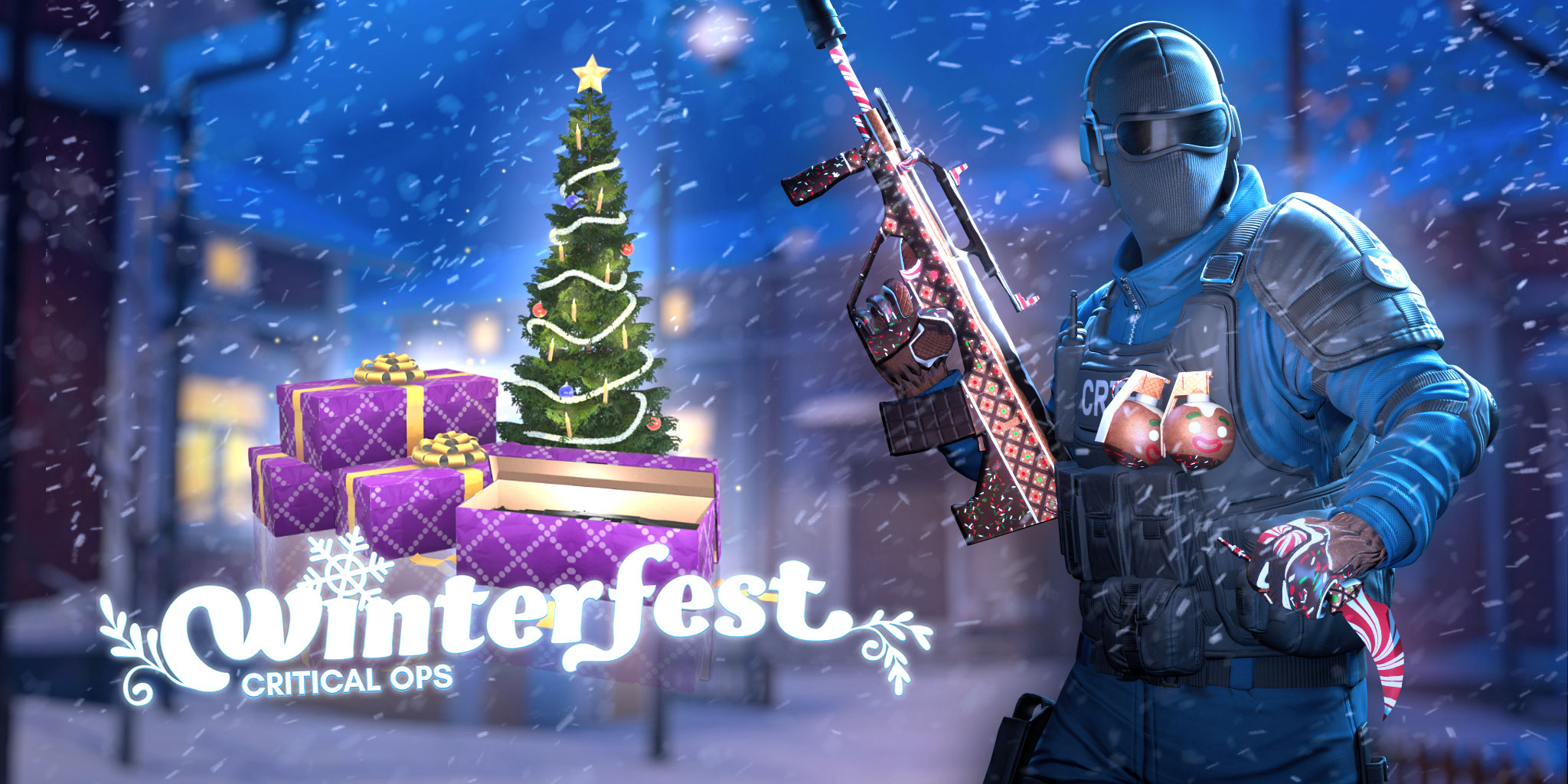 Winter-time celebrations are here again!
For the fourth time, Winterfest brings you literally the coolest and frostiest new and exclusive content in Critical Ops!
This year, we introduce grenade skins and a Lucky Spin Bundle.
We've added 2 skins for each type of grenade and a complete "Sweet Tooth" cosmetic set in the Lucky Spin.
The new Gingerbread themed "Sweet Tooth" bundle includes: Grenade Skin, Gloves, AUG Rifle Skin, Karambit Knife Skin and a Winterfest Emblem.
Be sure to collect the entire bundle and show off to your friends!
Of course we haven't forgotten the Winterfest case content, so we expanded the existing Winterfest content pool of over 100 pieces of content with more than 20 new skins, emblems and animations.
Enjoy the holidays and have a great rest of the year, Operatives!
WINTERFEST EXCLUSIVES
As said above, the Winterfest 2020 case includes +20 new skins, emblems and animations!
This event has over 100 past Winterfest cosmetics, so you have another chance to get the "Frost" gloves!
Winterfest 2020 case costs 500 credits
Duplicates will grant you Winterfest 2020 tokens

WINTERFEST LUCKY SPIN
Winterfest Lucky Spin added, Lucky spin will be activated December 21st and will last till January 17th
A reward is guaranteed for each spin
Credit costs increase with each spin
Drop chances can be found from Lucky Spin "Info" tab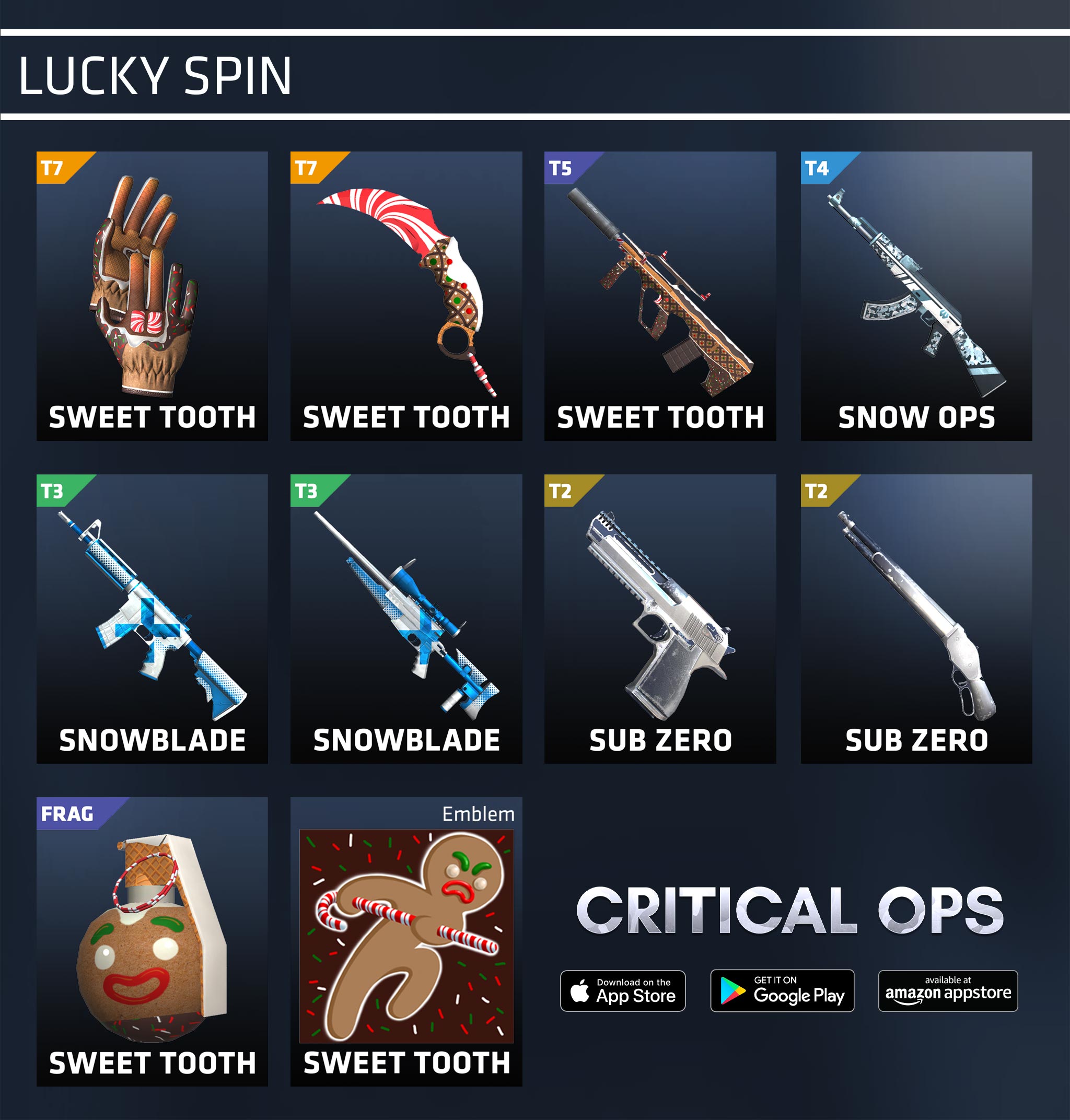 Now available in the patch 1.22.0.
Get it on Google Play or App Store!