2021-09-06
Summer '91 vibes!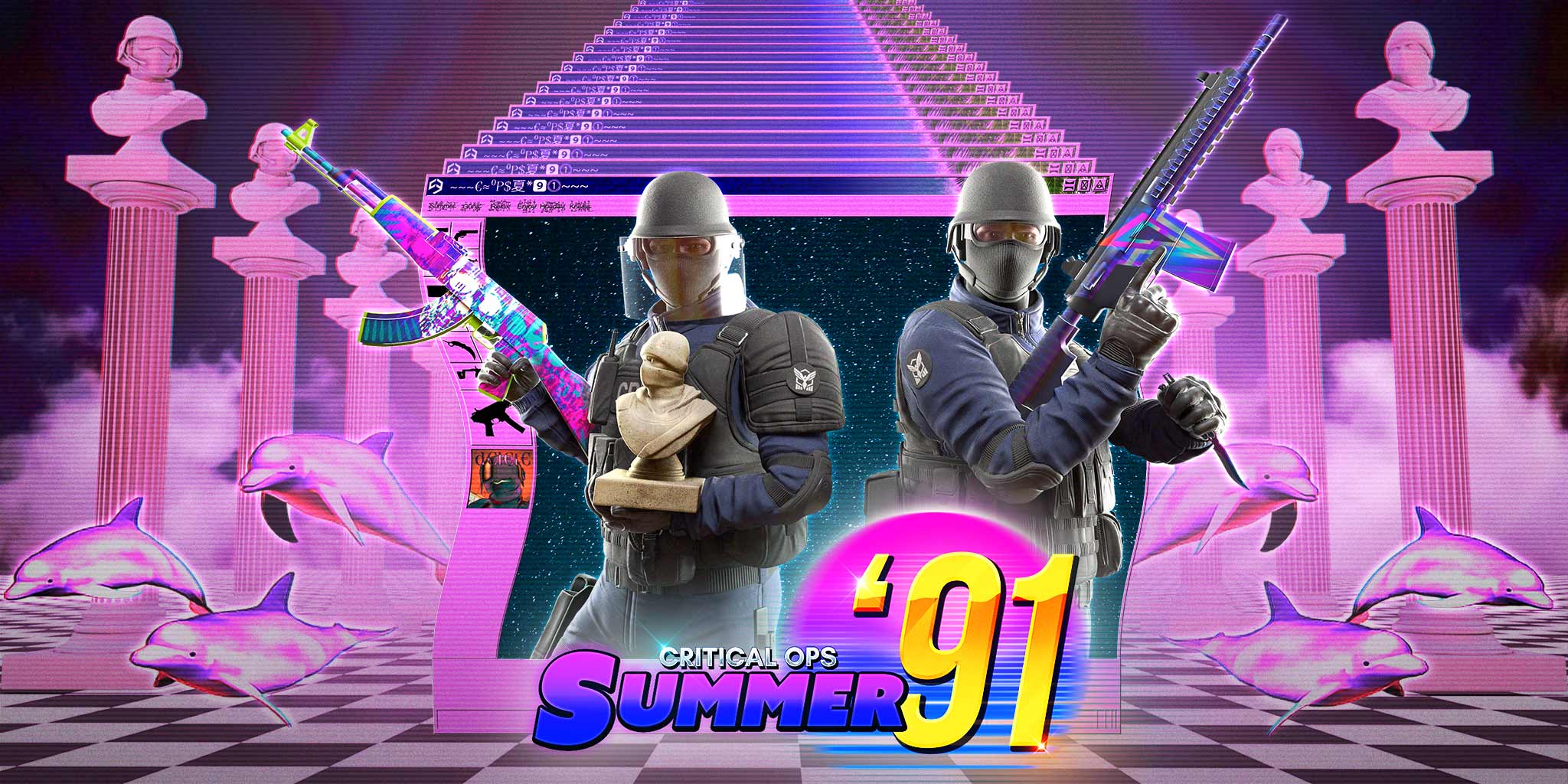 Summer is here again, and this time it's '91!
Our famous summer event's newest – and most rad – iteration takes you back to the charming and eccentric world of retro designs, synthwave and vaporwave!
Summer '91 brings you 20 new skins to make your loadout pop, including three new knife skins!
We've been happy to see that the players have enjoyed our past Summer events and the included skins. We wanted to offer you more skins in similar themes and not stray too far off from the players' likes.
There's a wide variety of designs to collect, such as the electrifying "Disintegrated" Flash Grenade, the beautifully aesthetic "Vibe" for the HK417, and the cyberpunk-themed pair of gloves "Sync".
We are also re-introducing old favorites such as "Catbot" and "Magenta Vice", this time for SG551 and Balisong, respectively!
Don't forget that most of the past Summer skins are also coming back in the new event case!
As usual, the skins are divided into two sets: the Summer '91 case content and the Summer '91 Lucky Spin, so make sure to collect them all and show off the freshest OPS look for the summer!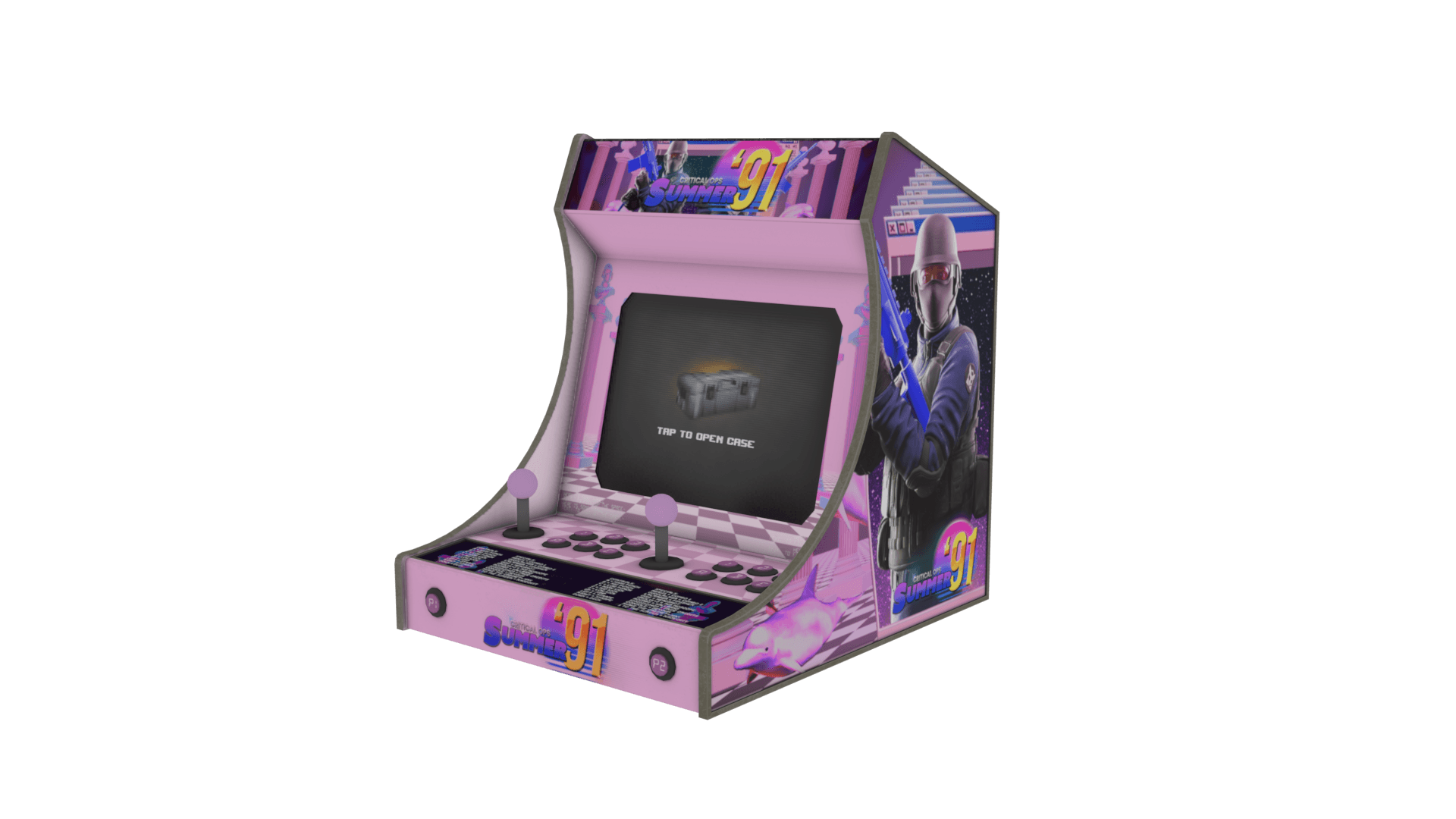 Event Game Modes
This year's Summer '91 event, it is time to brush up on your skills with each weapon type.
Multiple limited weapon game modes will run back to back in a special 3v3 Team Deathmatch format during the summer event.
Our map team has selected the maps for each mode to best suit each weapon category.
We will also have our core game modes available during the event: Team Deathmatch, Elimination, Defuse and Ranked Defuse.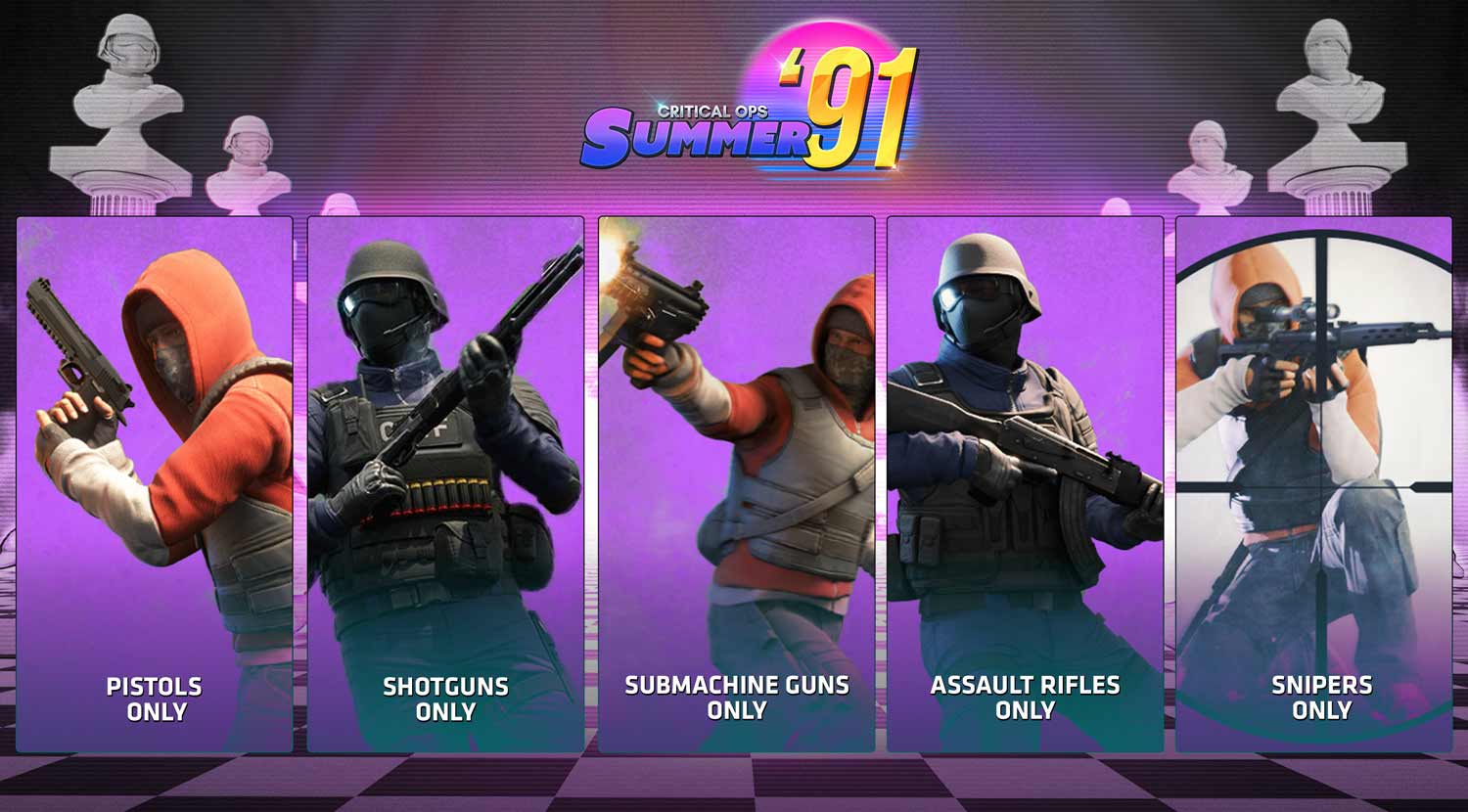 SUMMER 91' COLLECTION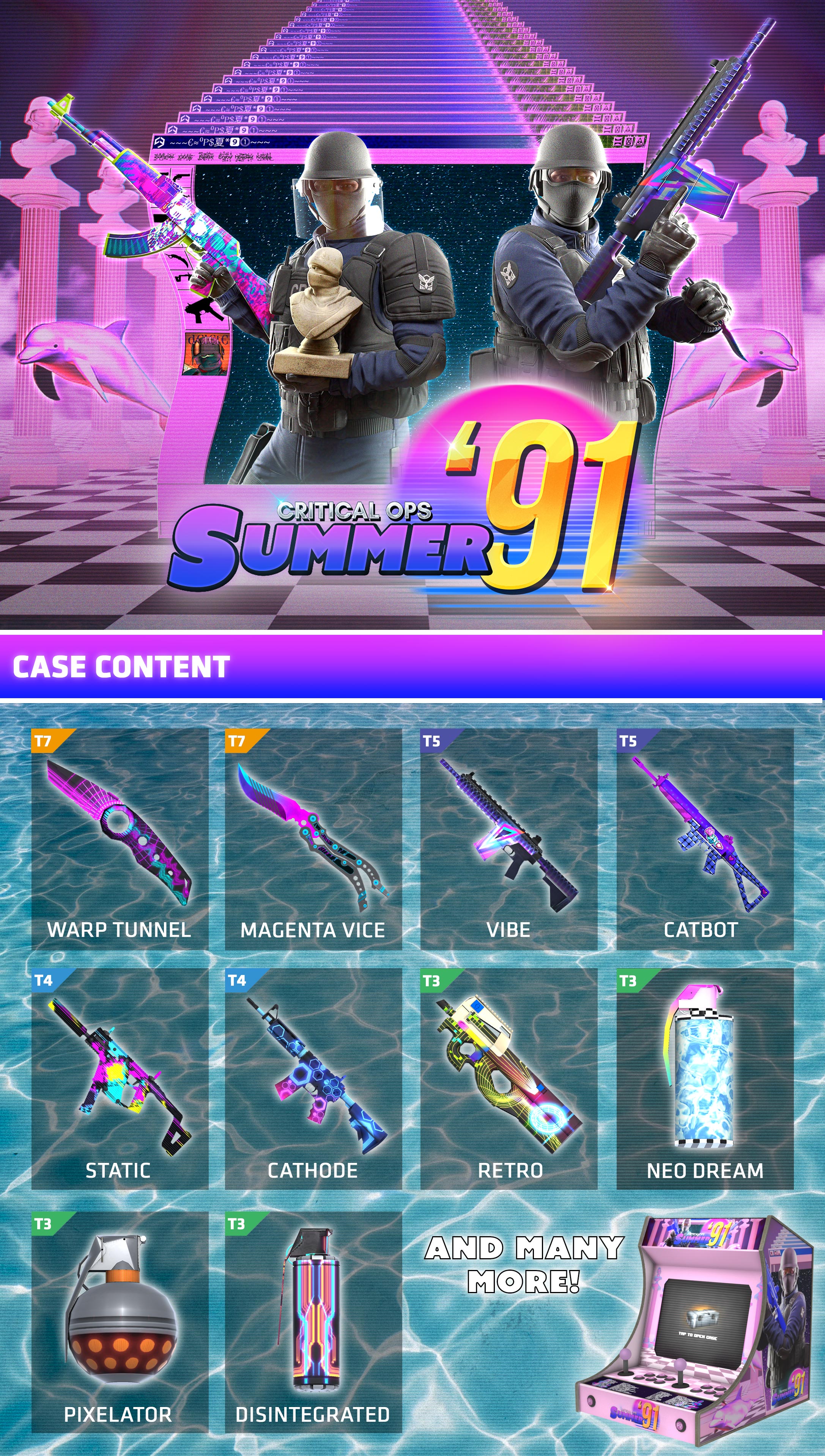 Skins unlock permanently, and they cannot be purchased with blue Tokens or yellow Credits. Event skins can be bought by using Event Tokens.
Event Tokens are received whenever you get a duplicate Event Skin through the seasonal event cases.
After the event, all of your remaining Event Tokens will be converted into regular Blue Tokens, so you can use them directly to get any of the existing skins.
SUMMER '91 LUCKY SPIN
Summer '91 Lucky Spin added, Lucky Spin will be activated September 13th and will last till October 10th
A reward is guaranteed for each spin
Credit costs increase with each spin
Drop chances can be found from Lucky Spin "Info" tab
Summer '91 is now available in the patch 1.27.0. Get it on Google Play or App Store!