2021-05-17
It's time to celebrate the Spring Fair!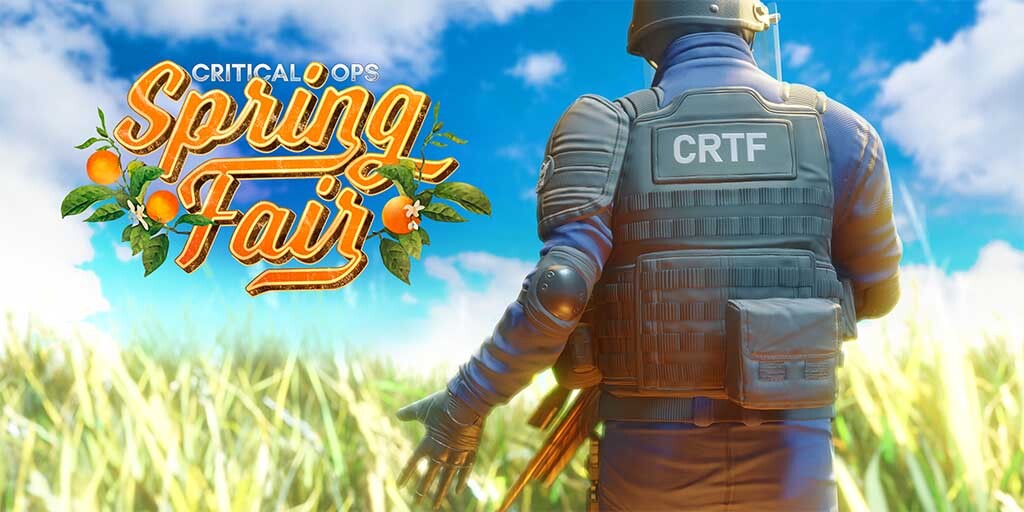 As you might know, Golden Ox Farms delivers you the freshest and most legendary "black market" goods from all around the world!
This year, Golden Ox Farms has produced for you a beautiful "IMPERIAL" Gloves collection and the fantastic "EQUINOX" grenade skin!
Lucky Spin features excellent rewards from the Insectary collection, such as "FLY SWATTER" Wrench Pipe and "BUG CATCHER" Gloves!
Join the celebration with Critical Ops when the Spring Fair event takes over the game!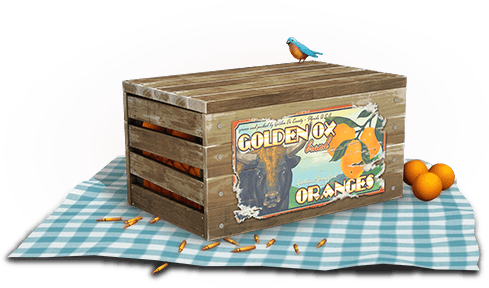 Golden Ox Oranges provides:

Spring Fair Lucky Spin
Spring Fair 2021, Lucky spin will be activated May 24th and will last till June 20th
A reward is guaranteed for each spin
Credit costs increase with each spin
Drop chances can be found from Lucky Spin "Info" tab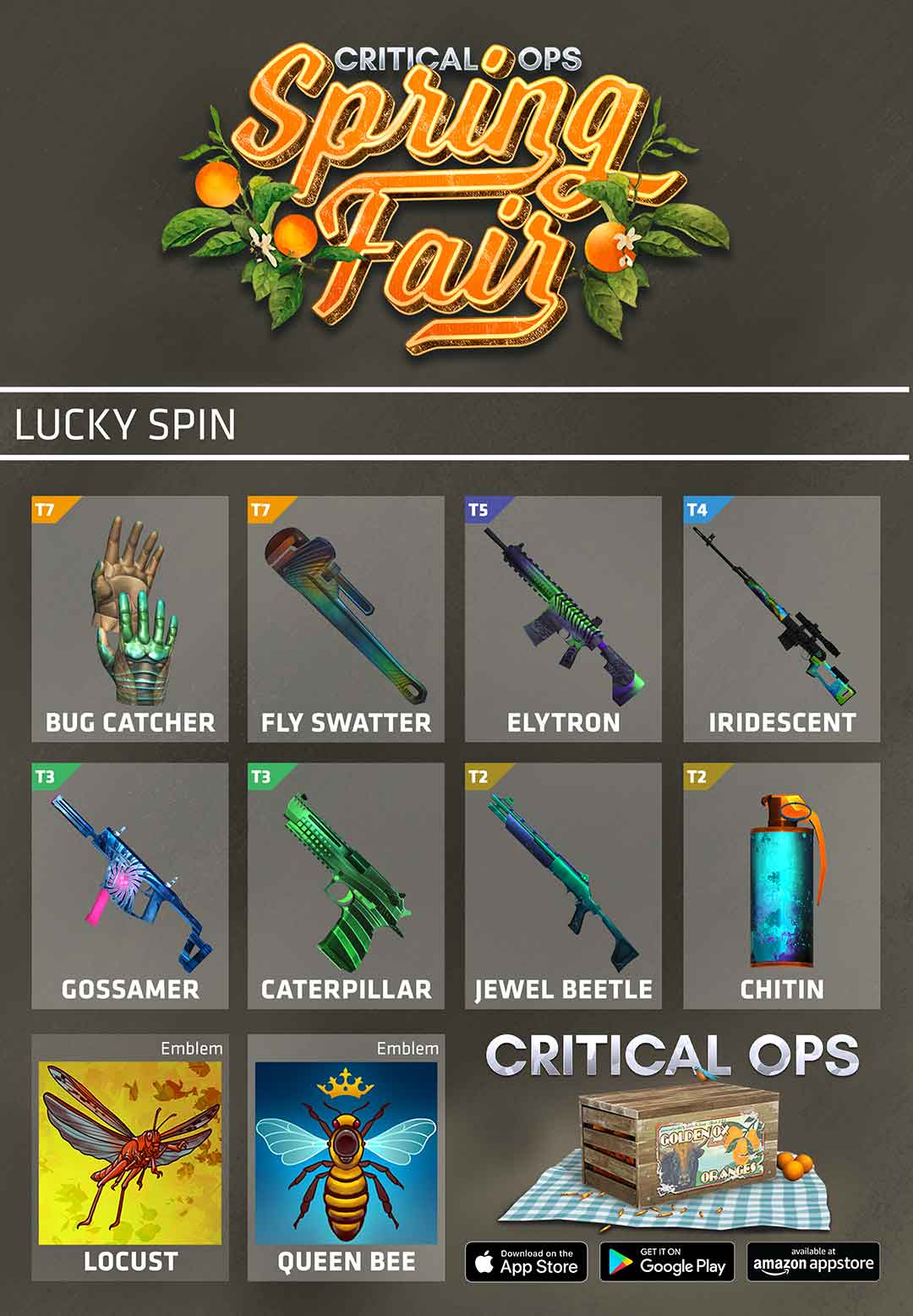 Enjoy the spring with us! Update to version 1.25.0 now!