2022-04-12
Operation Warpaint 4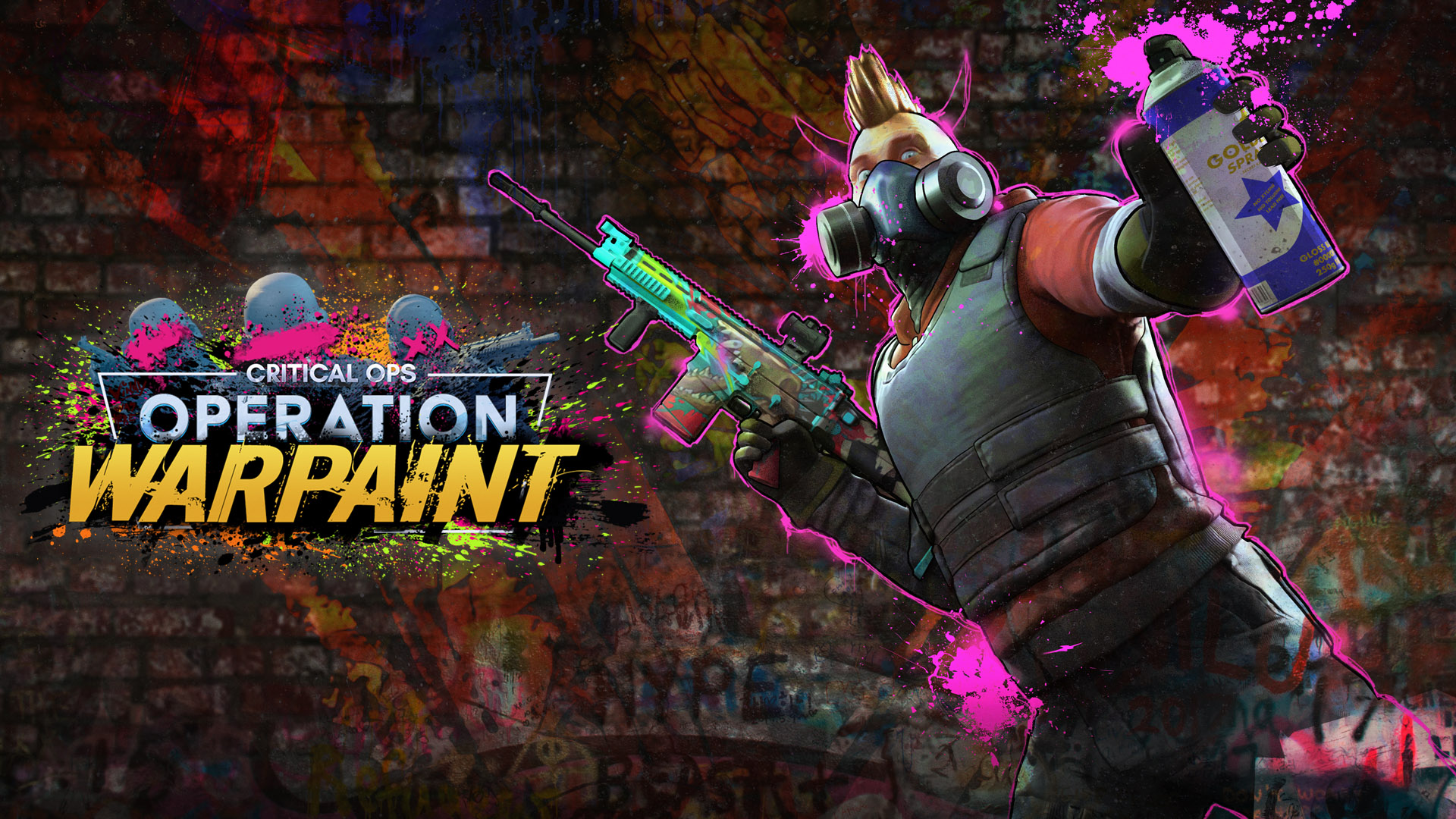 There's a rumor among the Breach members saying…
"Somewhere, there's an open shipping container. A faint light is shining from the inside. Heavy metal music is playing loudly. A peek inside reveals a man in The Breach colors with an orange tomahawk hairstyle working in the container. The shipping container has been converted into a workshop, and it has graffitis painted all over the interior. He is hunched over his desk as he spray paints the weapons. There are weapons from fallen Coalition members on the sidewall of the container. He picks them up one by one and paints over them in his style and design. He marks his masterworks with his signature graffiti V symbol. Who is the mysterious character designing and painting the Breach-styled skins?"
READ THE FULL STORY "A NEW CANVAS"
The world of Critical Ops has been known for its conflicts between the two factions – The Breach and Coalition. As Operation Warpaint has heavily featured that as its theme and has been widely successful with the Operatives, we're going all in!
Operation Warpaint 4 features a whole new setup for amazing faction-themed skins! The event's style and theme continue and expand upon the successful and familiar style of previous years. We are also exploring additional ways of providing the skins to the Operatives.
The main avenues are the Operation Warpaint 4 skin case, Flash Sales, and Lucky Spins. More information about those below.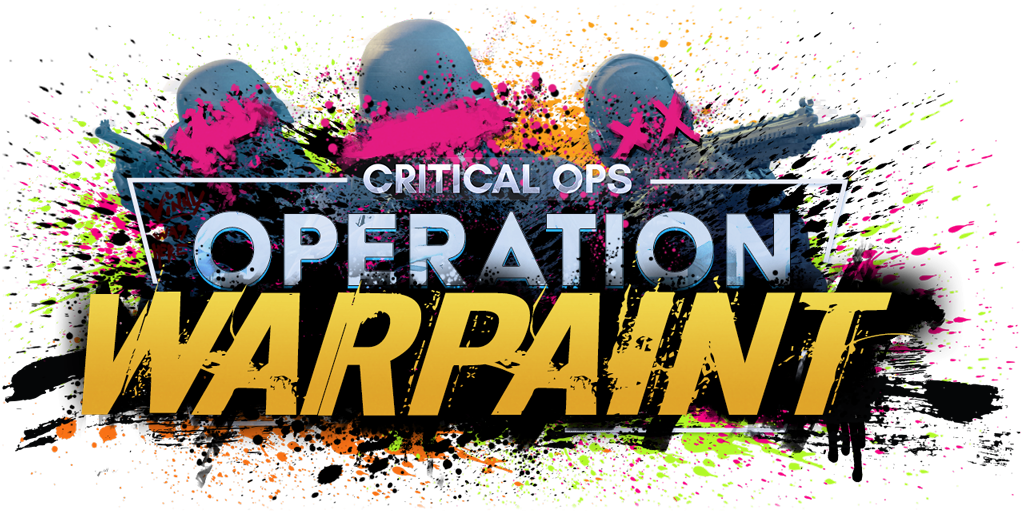 WARPAINT EXCLUSIVES
The Operation Warpaint 4 case includes a wide variety of new and previously seen content. The visual themes revolve around the game's warring factions, rendered in always so popular street art style.
Operatives can receive skins and content from all the previous Operation Warpaint events and many new skin designs! This year, we are also introducing color variants to the new skins; for example, the beautifully vibrant and trippy P90 "Judgment" skin design can be acquired as different color variants: Cold, Fierce, or Swift Judgment.
In total, there are over 40 new skins to acquire and show off!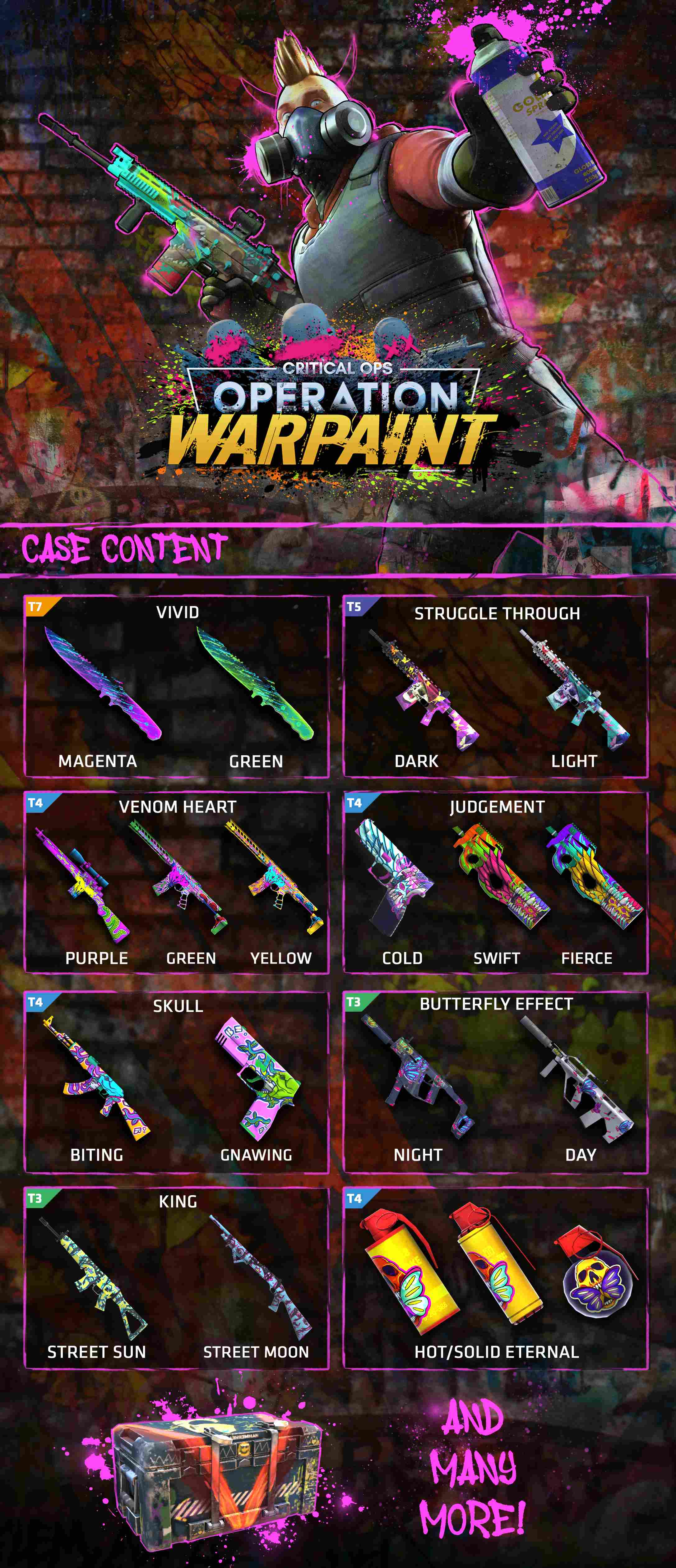 WARPAINT FLASH SALES
We are introducing some new and totally exclusive content as flash sales for this event. The Flash sales are limited time only and will run alongside the Lucky Spins of the event.
There are two different flash sales: Brass Predator and Vinny's Custom. These skins are designed explicitly for the new weapon introduced in the 1.32.0 release, the SCAR-H.
The themes of the skins are based on the visuals of the factions – as you might've guessed, Coalition and The Breach, respectively.
WARPAINT LUCKY SPIN
Since Critical Ops has two different main factions, we thought it would be appropriate for both of the factions to have their own signature Lucky Spin.
Operatives enjoyed the Security and Chaos collections featured in the previous Operation Warpaint 3, so we wanted to double down on that idea. But! These are no ordinary Lucky Spins, as each of them features eight items total. The collections were designed so that Operatives who acquire the entire spin contents can have a complete set for the most popular weapons and gloves, complemented by additional goodies.
The Operation Warpaint 3 Lucky Spin with the Security collection will also come back during this event!
The Breach Lucky Spin will be activated on April 11th and will last till April 24th.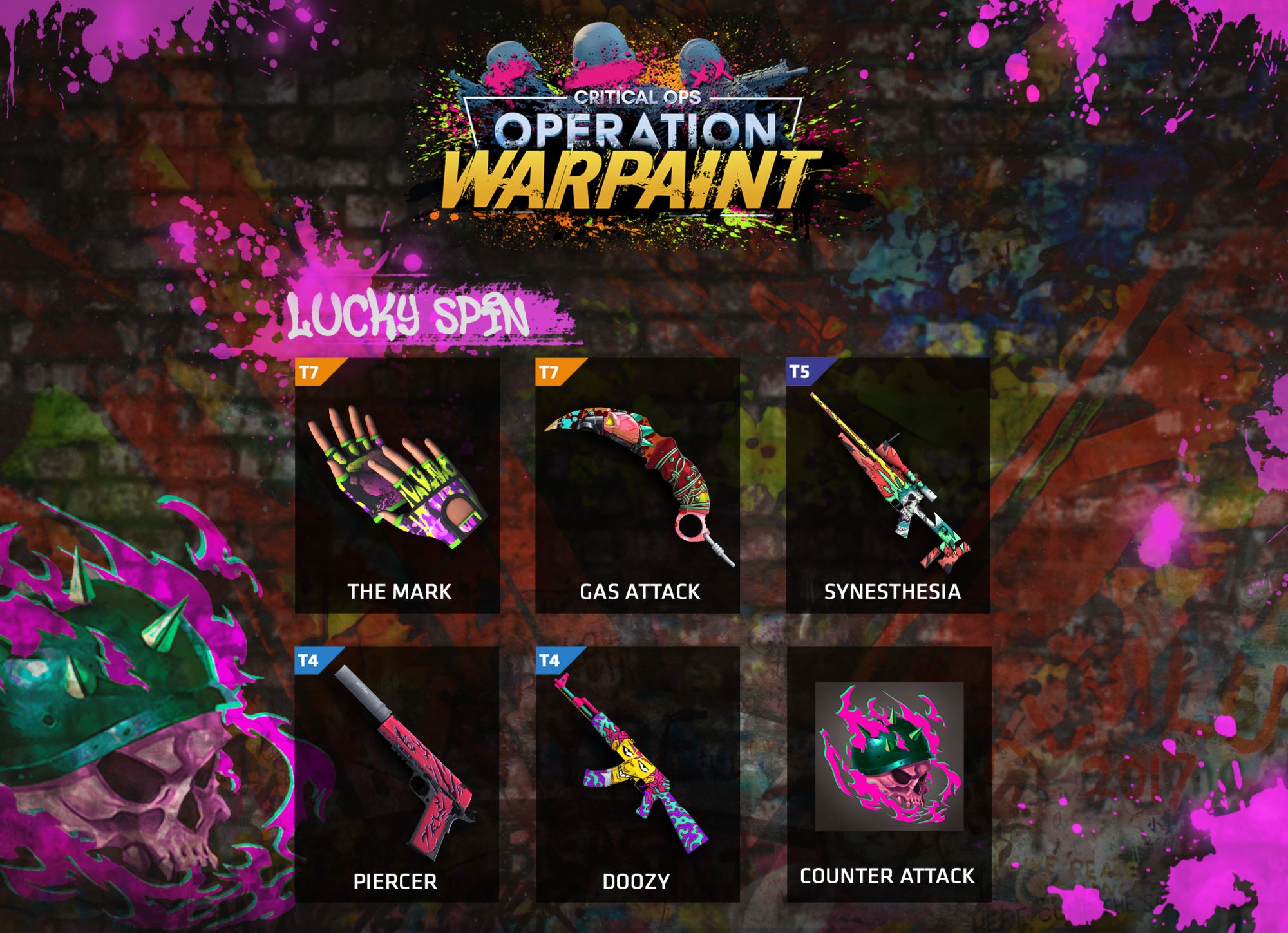 The Coalition Lucky Spin will be activated on April 25th and will last till May 8th.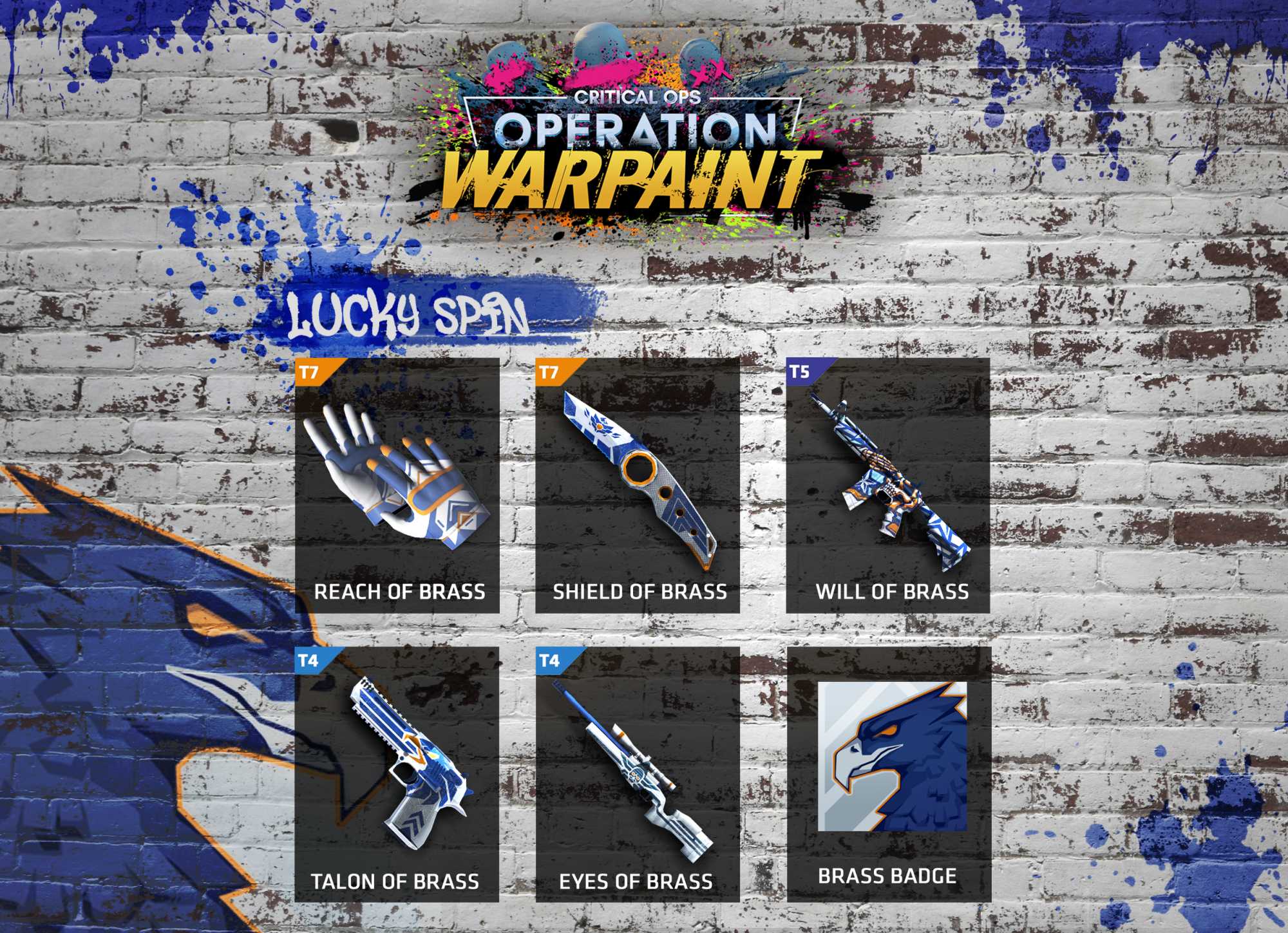 Let us know what you think of Operation Warpaint 4 and our new additions and adjustments!
We welcome all feedback to make these Critical Ops events the best they can be!
Who do you stand with, Operatives? – Coalition or The Breach!
Now available in the patch 1.32.0.
Get it on Google Play or App Store!