2021-10-18
The hunter is approaching...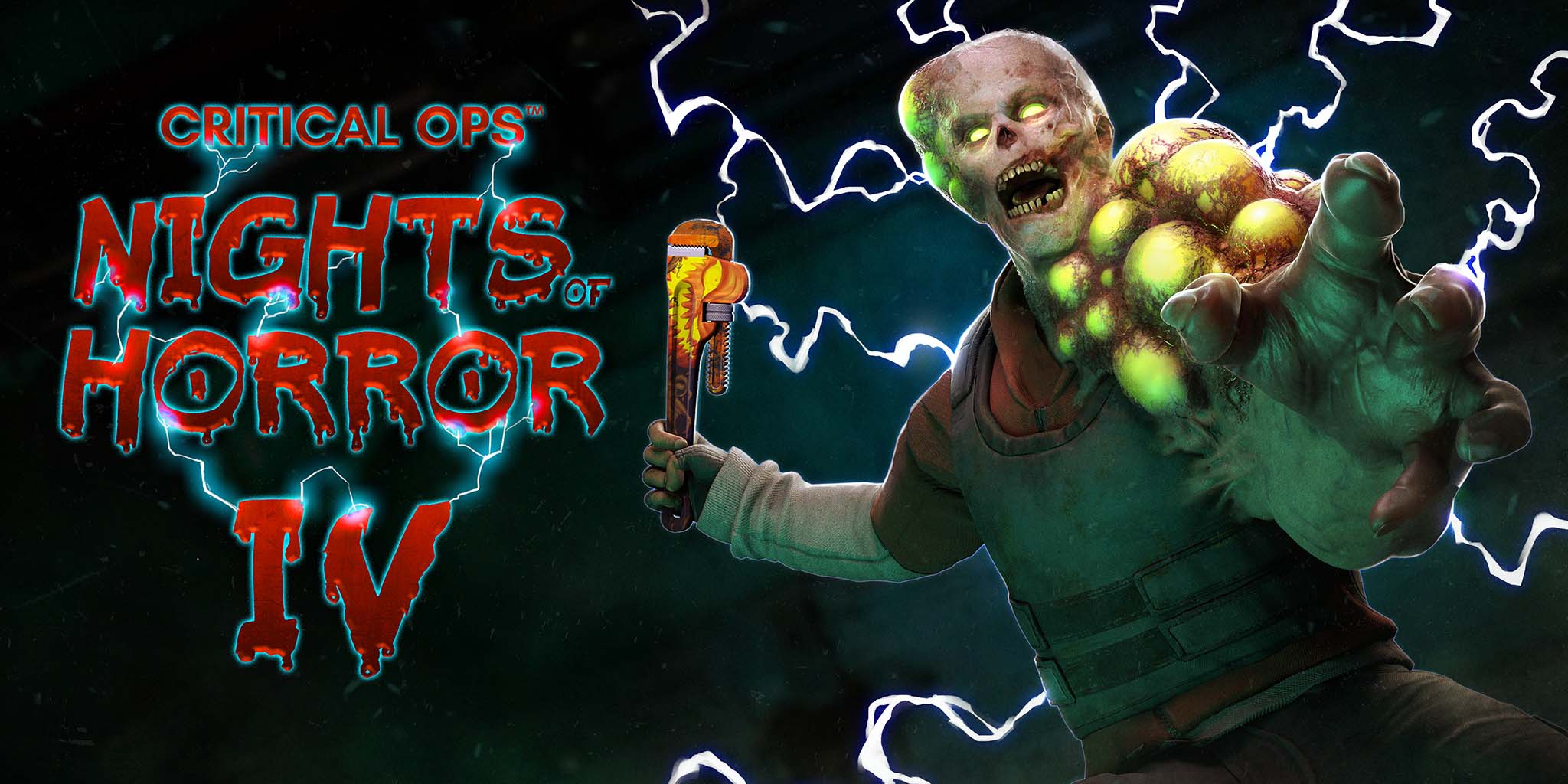 Spooky October and a fang-tastic Halloween! It is time for The Nights of Horror IV!
This time, you get to peek inside a mad scientist's laboratory, where all sorts of freaky creations come to life as weapon skins! Feast your eyes on the 24 new skins that you can use as additional scare tactics on the battlefield! The skins will be available in the mysterious Nights of Horror 4 cases and the Lucky Spin.
The case features a wide variety of "experiment gone wrong" themed skins, including two fear-inducing knives "Reanimation" and "Living Blade" and three colorful pairs of glove skins "Neon Grime", "Escapee" and "Mint Blast".
We are also re-introducing some fan-favorite custom animations, such as "Telekinesis" and "Silent Drill".
This time we're offering you something different - in June, during The Lone Wolf takeover, we experimented with progressive wear on skins, and we wanted to expand it for this event.
The skins in the Lucky Spin have more colorful and traditional Halloween-themed designs. If you want to make the most out of your Credits and buy the best skins the game has to offer thus far, look no further than the deals listed below!
Have a spooktacular Halloween, operatives! Don't let the Deer Head bite you..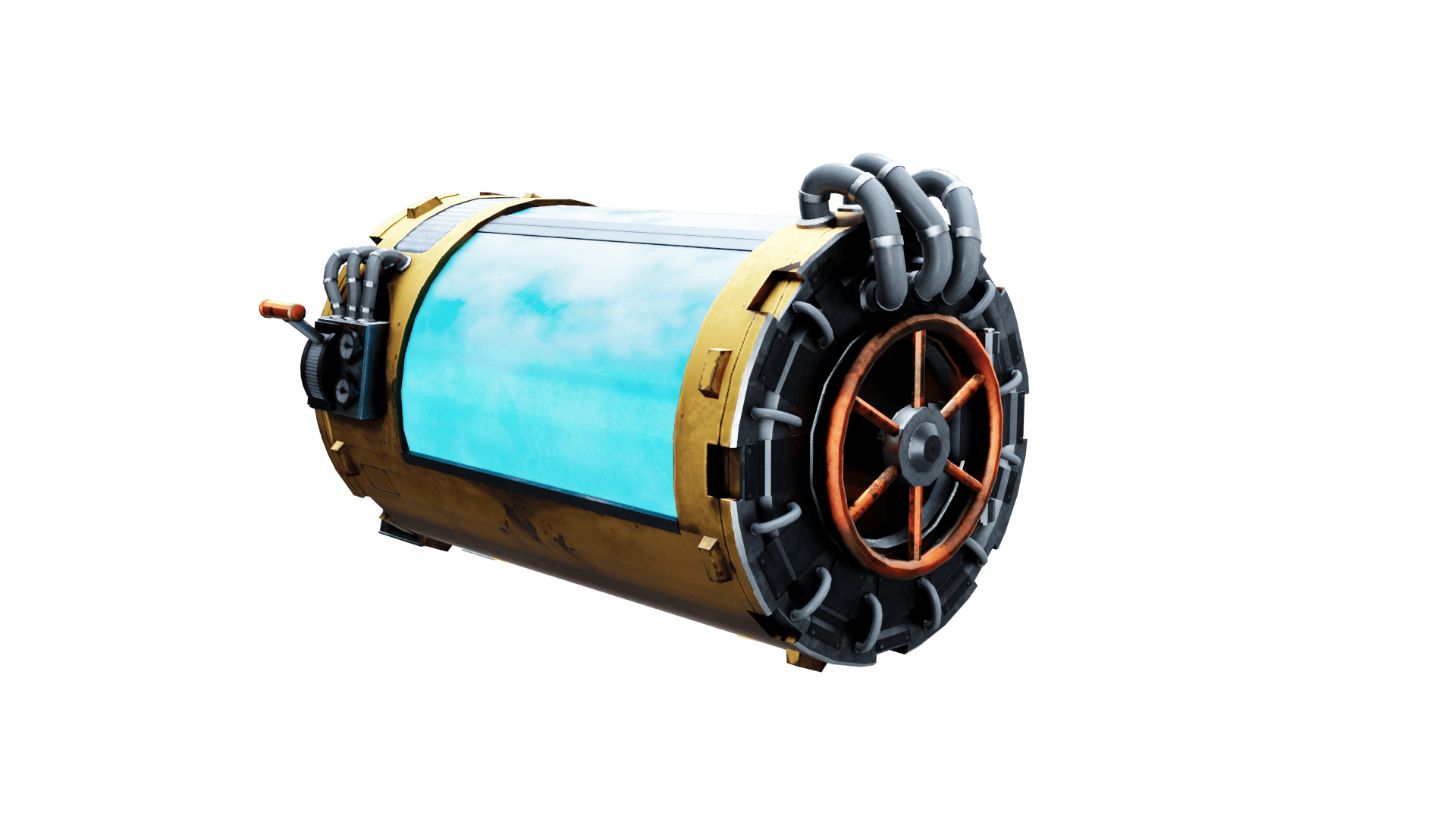 Event Game mode: MANHUNT
Halloween classic is back. It's time to turn on your night vision!
There is a hunter among you, and he hunts down Coalition members who have entered his domain trying to track him down.
The stakes are high! If you die, you become a hunter.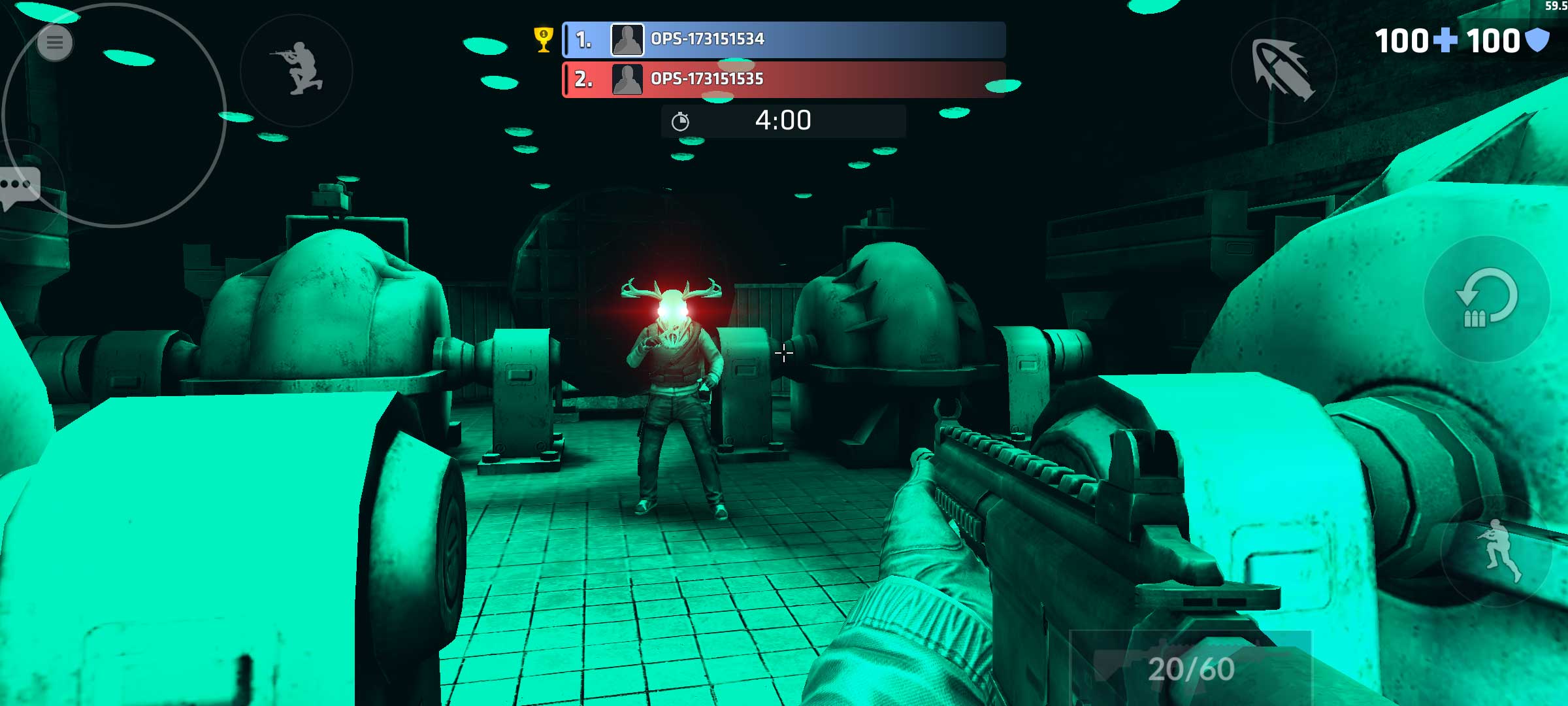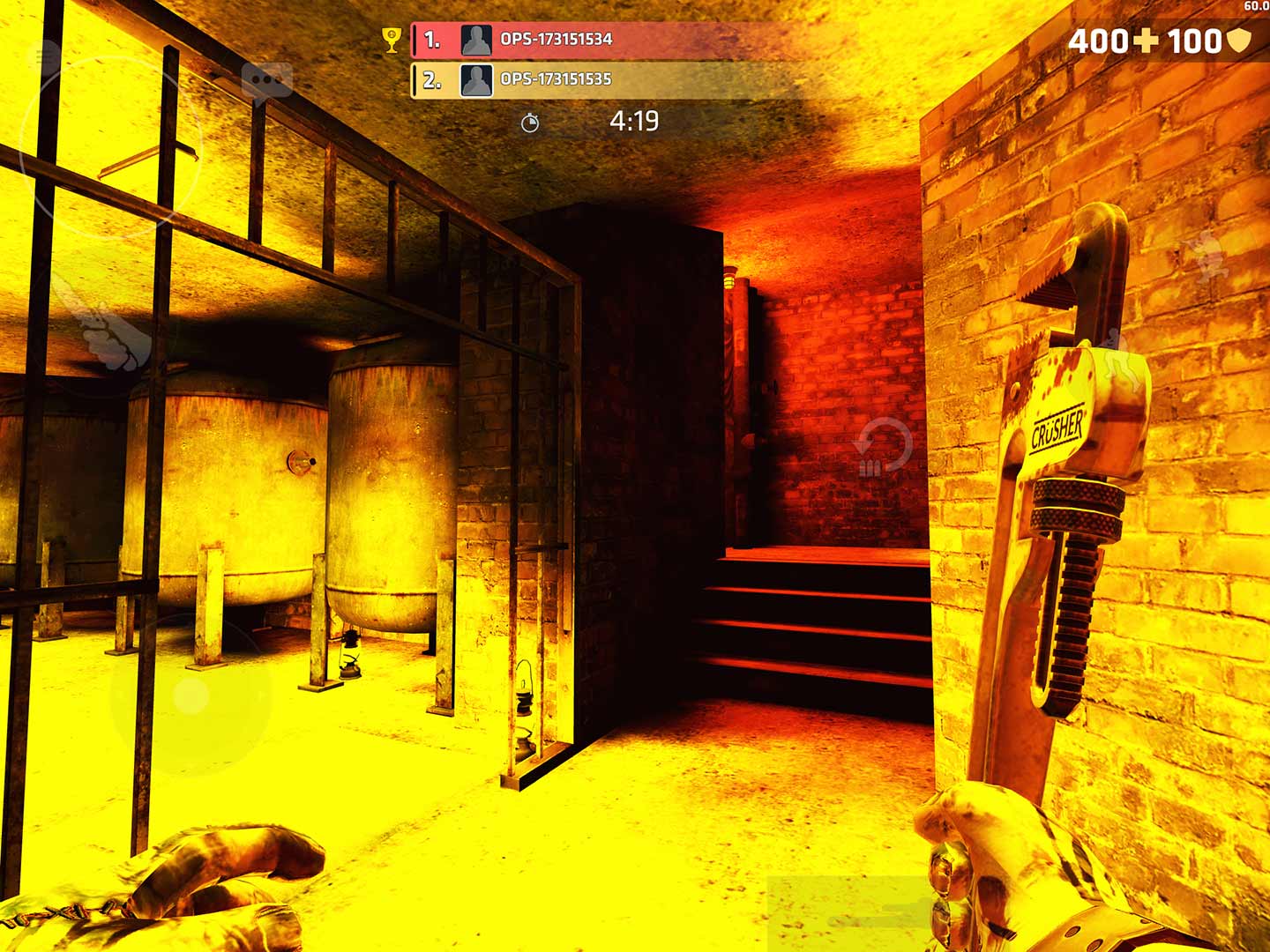 Game mode information:
1 Hunter vs 9 Coalition members
Hunter has increased speed when using his special weapon
Hunter respawns if he dies
Coalition members can use buy areas around the map to get better weapons
If you die as Coalition you will become a hunter
Win conditions
Coalition wins if one or more members are alive when time runs out
Hunters win by killing all Coalition players before time runs out
Special horror vision filters for all players
Hunter has an animalistic vision filter
Coalition uses a night vision filter
Nights Of Horror IV Collection
Now is the time to get the scariest skins of the year!
Nights of Horror IV case costs 500 credits
Duplicates will grant you Nights of Horror IV event tokens
All Tier 5 weapon skins in the case will have a Tier 4 and a Tier 3 variant with added wear.

Nights Of Horror IV
Lucky Spin
Lucky spin will be activated on 25th October and will last till 21st November
A reward is guaranteed for each spin
Credit costs increase with each spin
Drop chances can be found from the Lucky Spin "Info" tab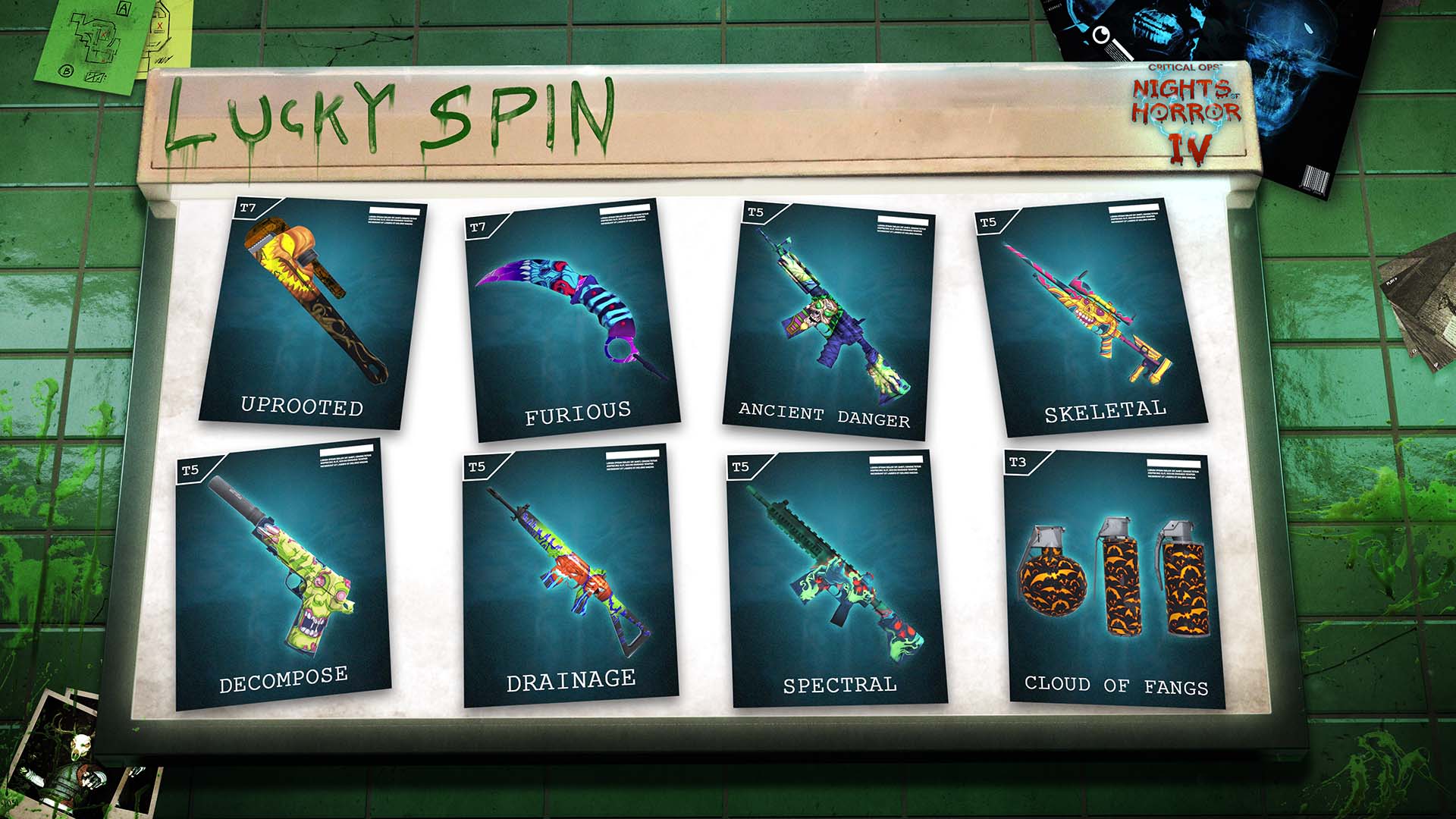 Can you survive? Update to the version 1.28.0 now and find out!