2019-06-03
The Good, the Bad and the Ops

armory: 1887
A new in-game event has started! Western-themed Armory: 1887 -event is inspired by a new shotgun, M1887, added into the game in 1.6.0 update.
The event ends on 30th June.
Armory is a new event series that introduces a new gun to the game along with an event. So, expect more Armory events (and new guns) in the future!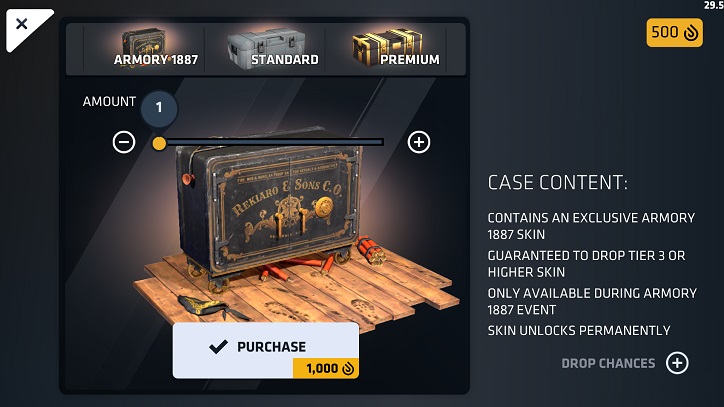 WESTERN EXCLUSIVES
WEAPON SKINS
1887 includes 25 limited time skins. There is a total of 10 unique, western themed weapon skins.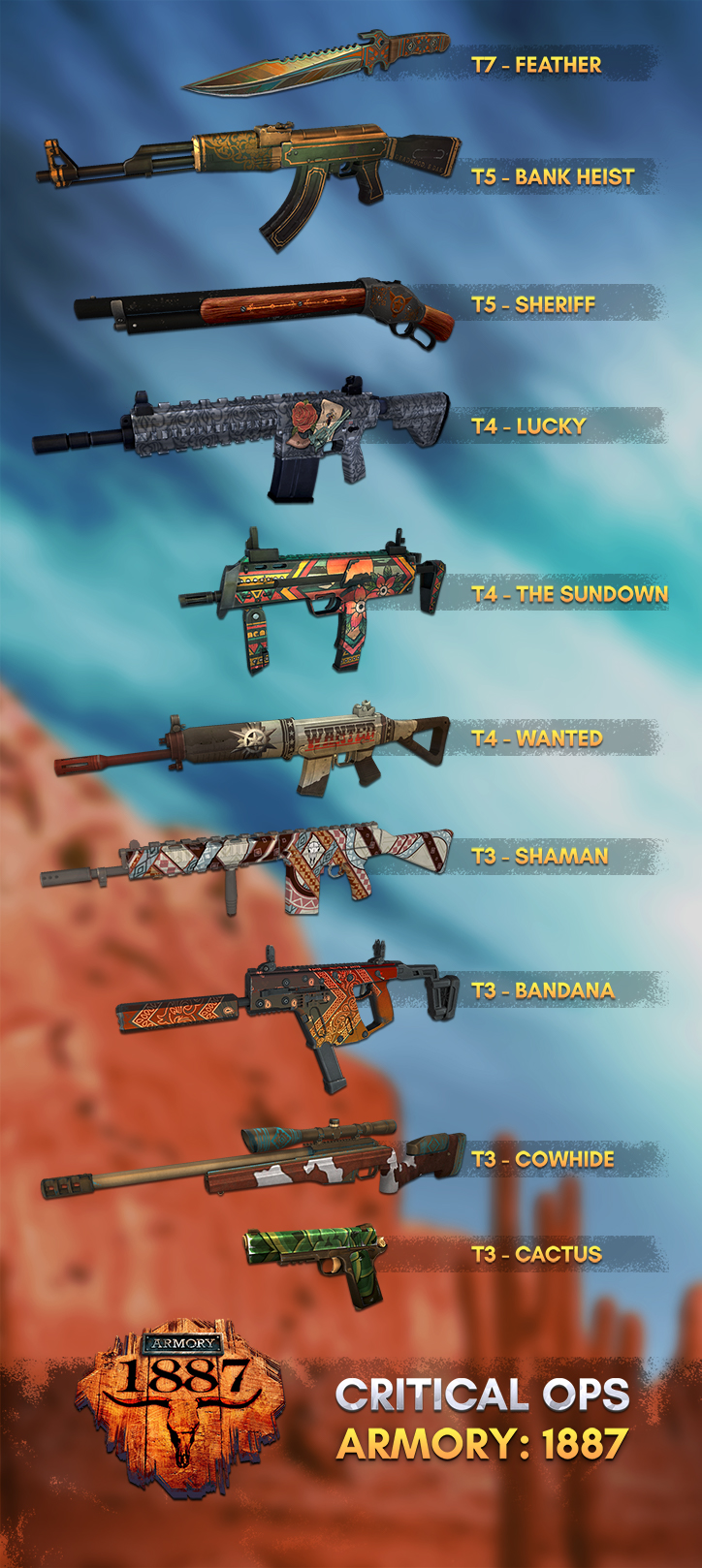 Skins unlock permanently and they cannot be purchased with blue Tokens or yellow Credits. Event skins can be bought by using Event Tokens. Event Tokens are received whenever you get a duplicate Event Skin through the seasonal event cases. After the event, all of your remaining Event Tokens will be converted into normal blue Tokens, so you can use them directly get any of the existing skins.
EMBLEMS
For the 1887 event, there are also five exclusive emblems added. They can be found in the EMBLEM menu, and they are 200 Credits each.
BANDIT
DYNAMITE
LONG HORN
SNAKE OIL
WILD HORSE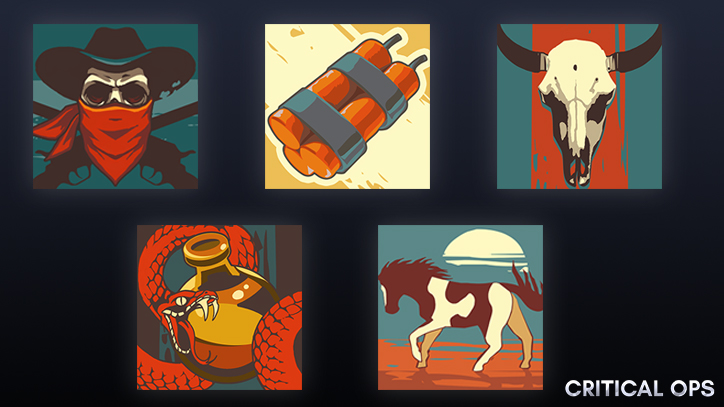 Who is the best gunslinger in Critical Ops? Update to version 1.6.0 now and find out!