2020-04-06
The Good, the Bad and the Ops (2)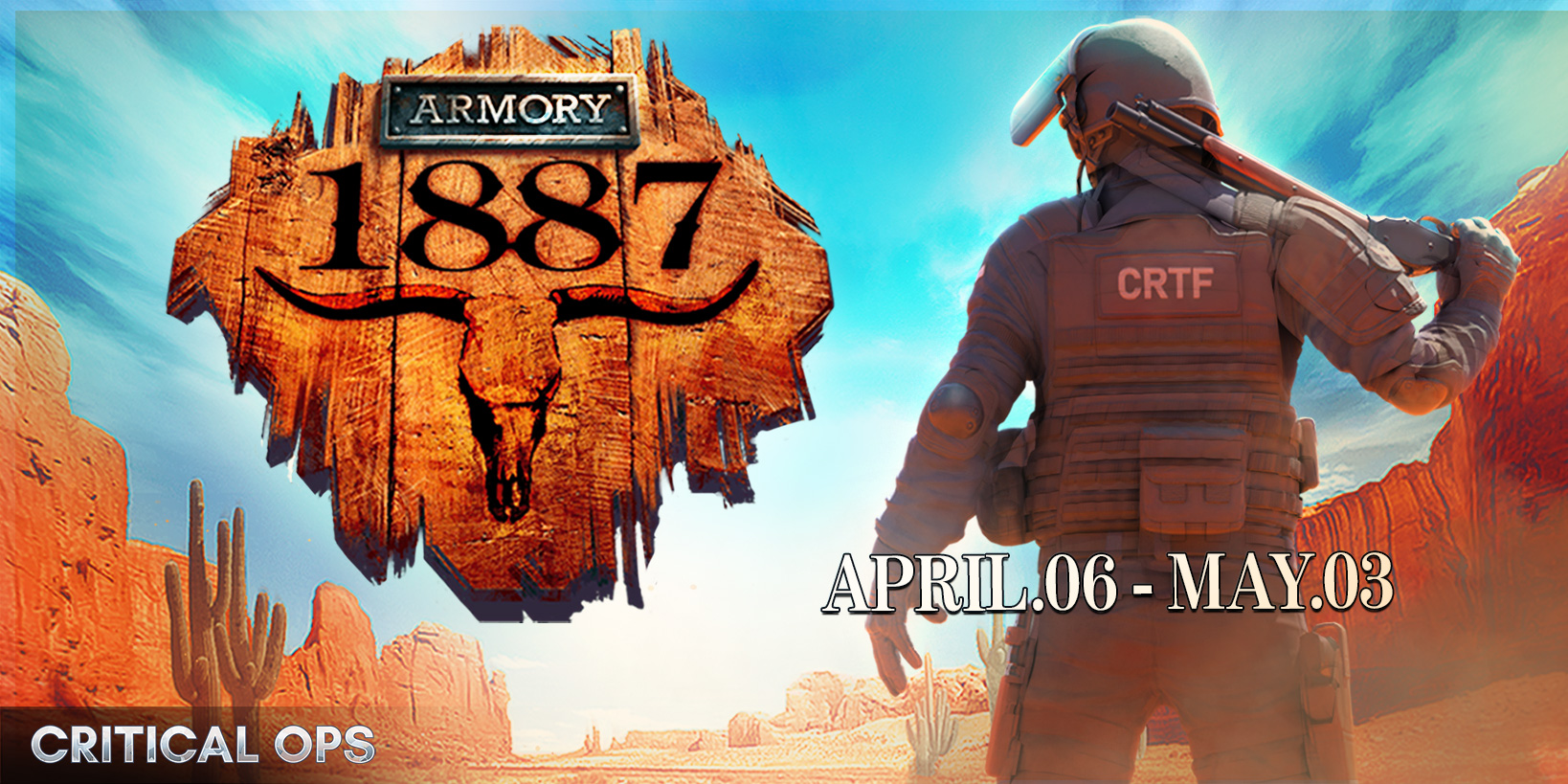 Armory: 1887
Armory: 1887 is returning with even more loot! Armory: 1887 is a Wild West themed in-game event for Critical Ops, where the exclusive content draws ideas and themes from all things related to Wild West.
The original 10 weapon skin designs are now complemented with 11 totally new weapon skin designs and other cool content, such as Gloves, Emblems and Custom Animations!
So draw your MR-96, lock on to your target, and see who's the toughest sheriff in town.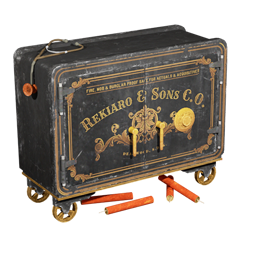 WESTERN EXCLUSIVES
WEAPON SKINS
There is a total of 21 unique, western themed weapon skins.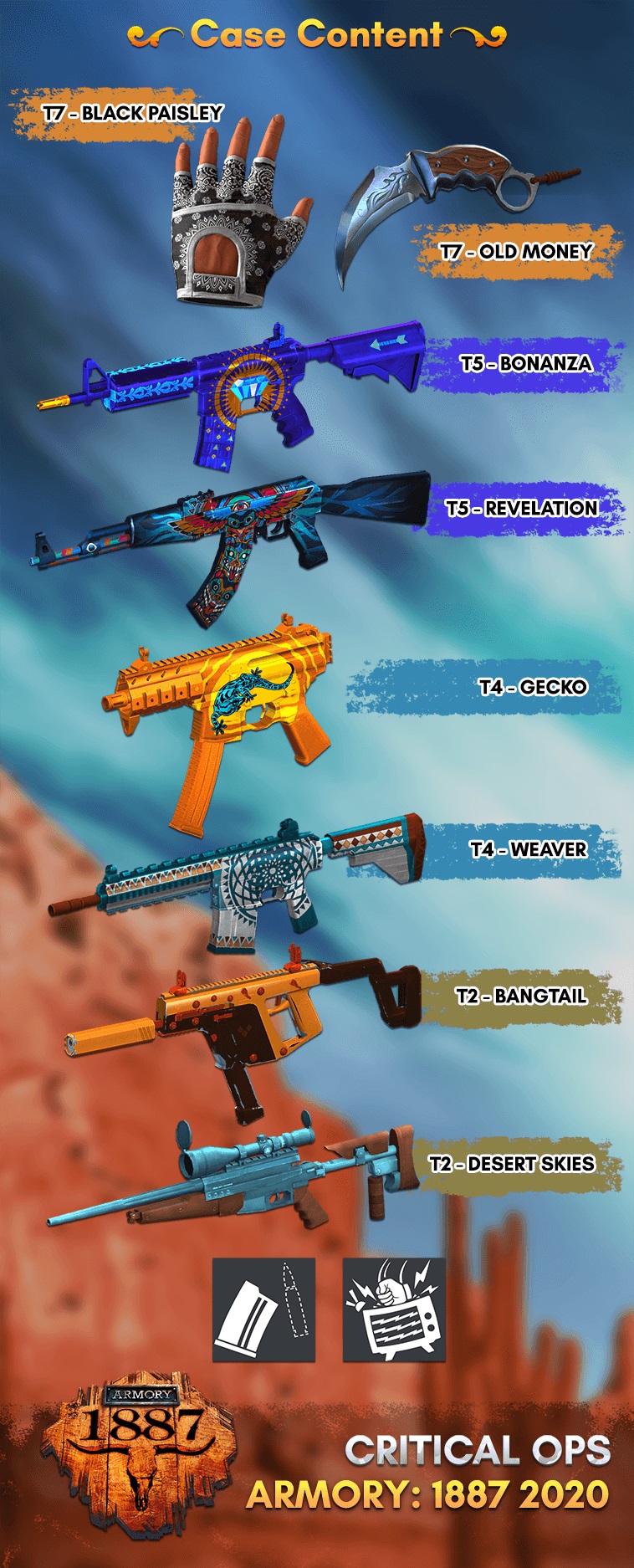 Skins unlock permanently and they cannot be purchased with blue Tokens or yellow Credits. Event skins can be bought by using Event Tokens.
Event Tokens are received whenever you get a duplicate Event Skin through the seasonal event cases. After the event, all of your remaining Event Tokens will be converted into normal blue Tokens, so you can use them directly get any of the existing skins.
Lucky Spin
Lucky spin will be activated April 13th and will last till May 3rd
A reward is guaranteed for each spin
Credit costs increase with each spin
Drop chances can be found from Lucky Spin "Info" tab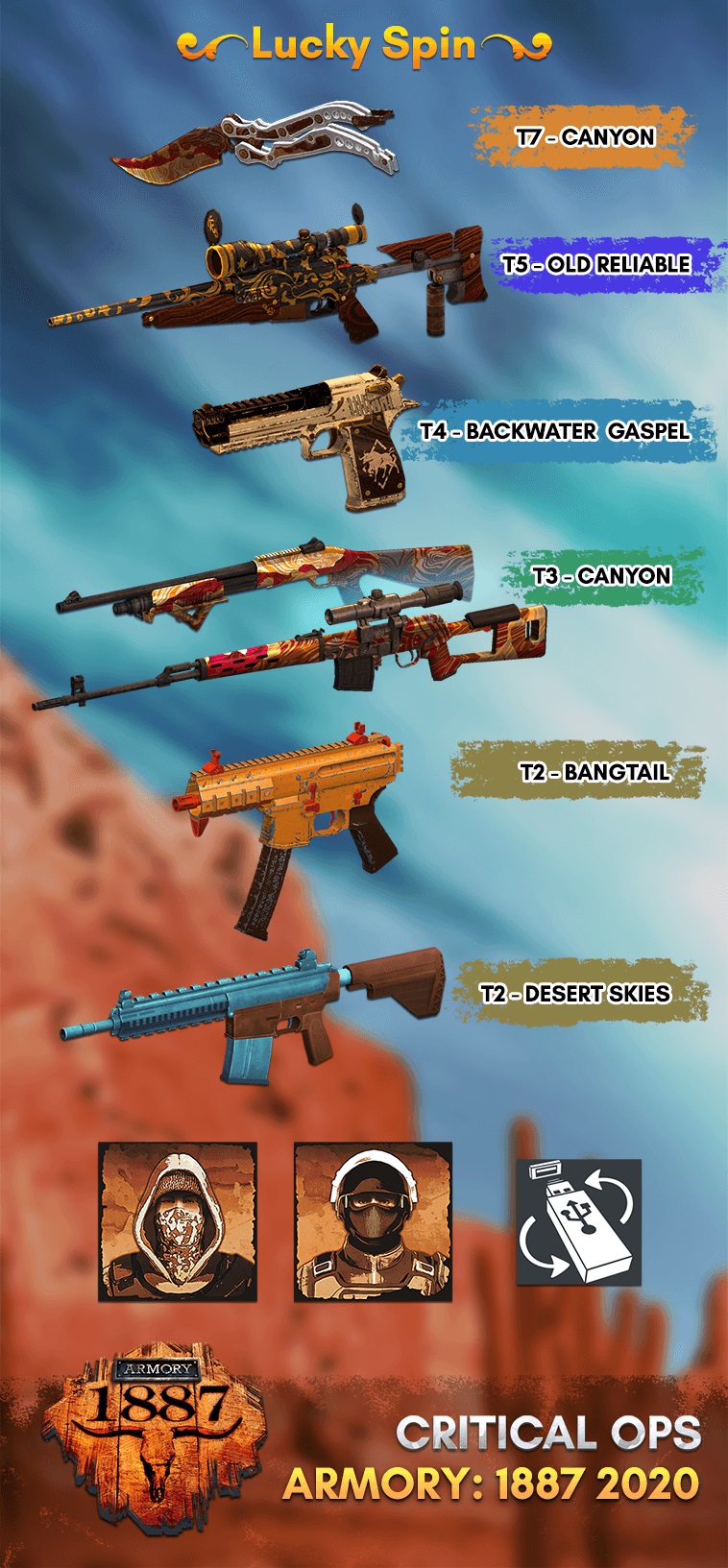 Who is the best gunslinger in Critical Ops? Update to version 1.15.0 now and find out!