2022-11-02
Critical Ops Worlds
CRITICAL FORCE LAUNCHES CRITICAL OPS WORLDS 2022
Critical Ops WORLDS 2022 will begin THIS FALL in November 2022 with a total combined prize pool of $25,000 USD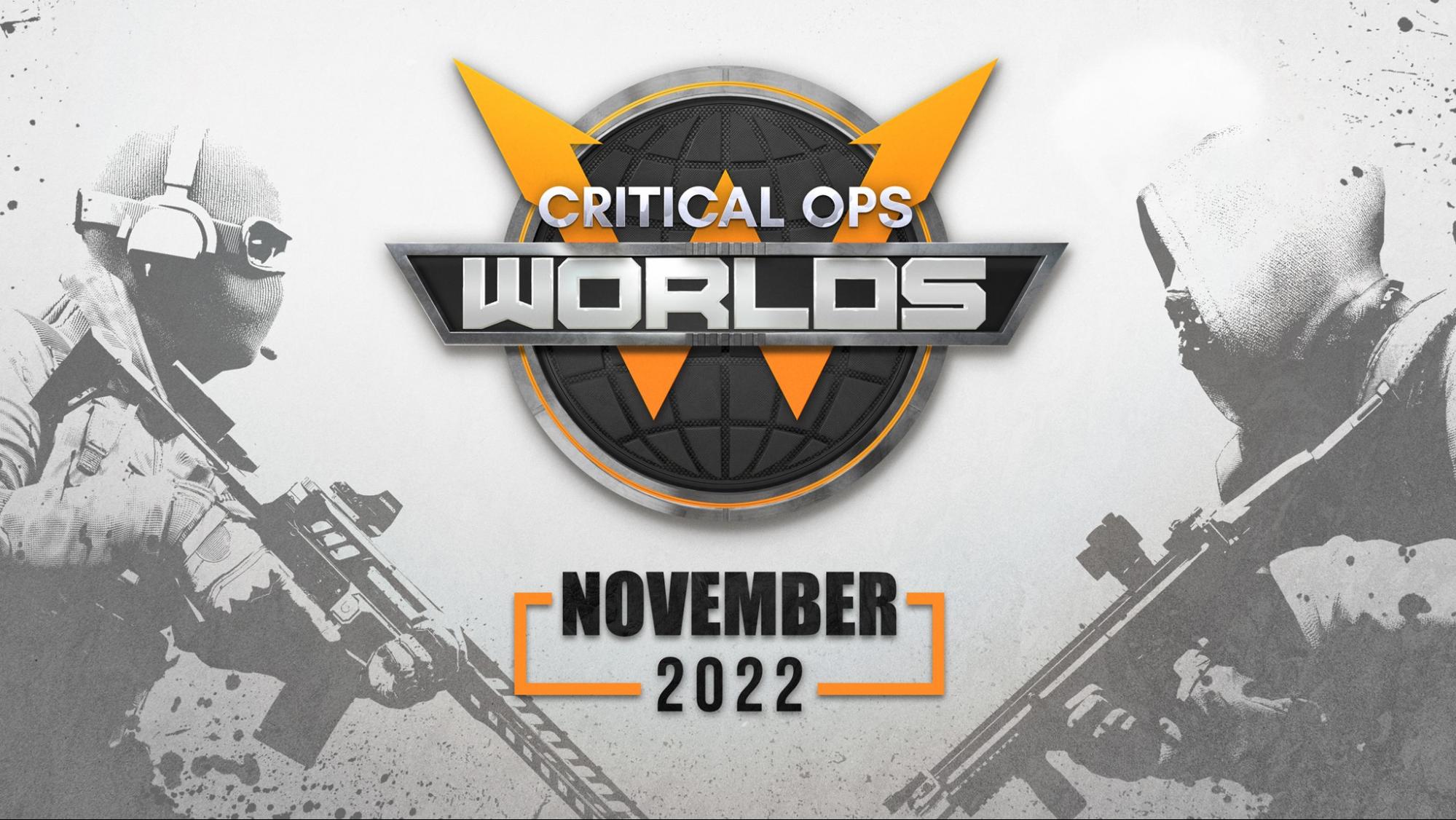 HELSINKI, FINLAND, MONDAY 24th of OCTOBER, 2021 - Critical Force has partnered up with MOBILE E-SPORTS to introduce the very first Worlds Tournament to Critical Ops Esports. Teams from four separate regions: North America, Europe, Asia and South America have been playing since the beginning of the year to earn Global Points to qualify for this tournament.
This highly anticipated event has a combined prize pool of $25,000, with prizes awarded to the final eight teams that make it to the end of the tournament.
About Critical Ops Worlds
In the beginning, eight teams in each region will start off playing in two groups of four in the preliminaries in a double elimination bracket. A total of four teams per region will move on to the conferences in a single elimination bracket until there is only one team left in their own respective region that will play against their local region. (North America versus South America, and Europe versus Asia) Then the final showdown will be one team from the east and the other from the west to claim the very first Critical Ops Worlds Champion Title. This tournament will officially kick off on November 1st, 2022.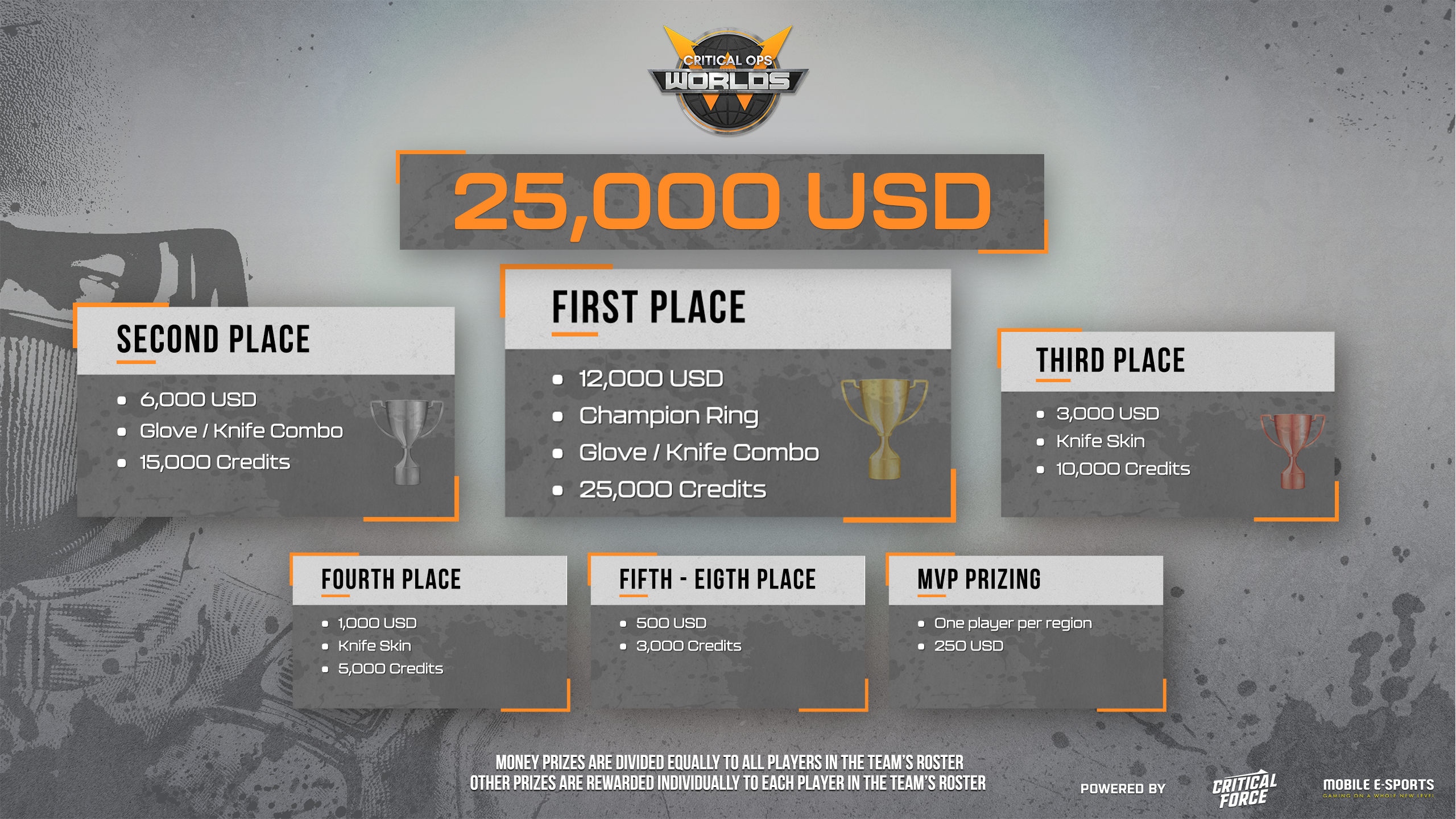 Stream Times:
Conference Round 2 (BO3 x 2 Matches) - Saturday for ASIA at 2 AM Pacific & for SA at 12 PM Pacific / Nov 26th
Conference Round 2 (BO3 x 2 Matches) - Sunday for EU at 8 AM Pacific & for NA at 2 PM Pacific / Nov 27th
3rd Place (BO5 x 1 Match)(Time TBA) - Friday / Dec 9th
Grand Finals (BO7 x 1 Match divided into two days, Time TBA) - Saturday for Part 1 / Dec 10th & Sunday for Part 2 / Dec 11th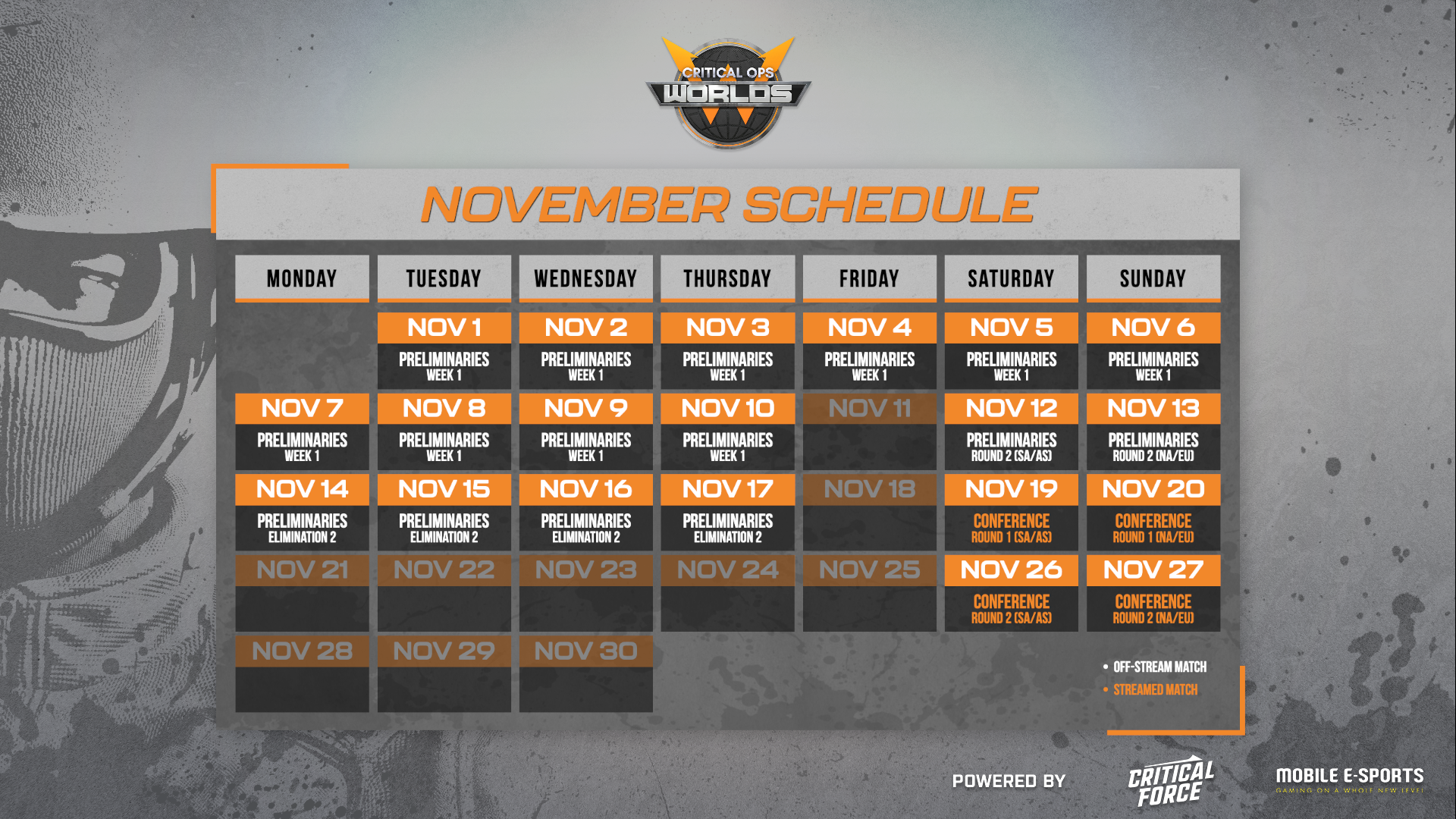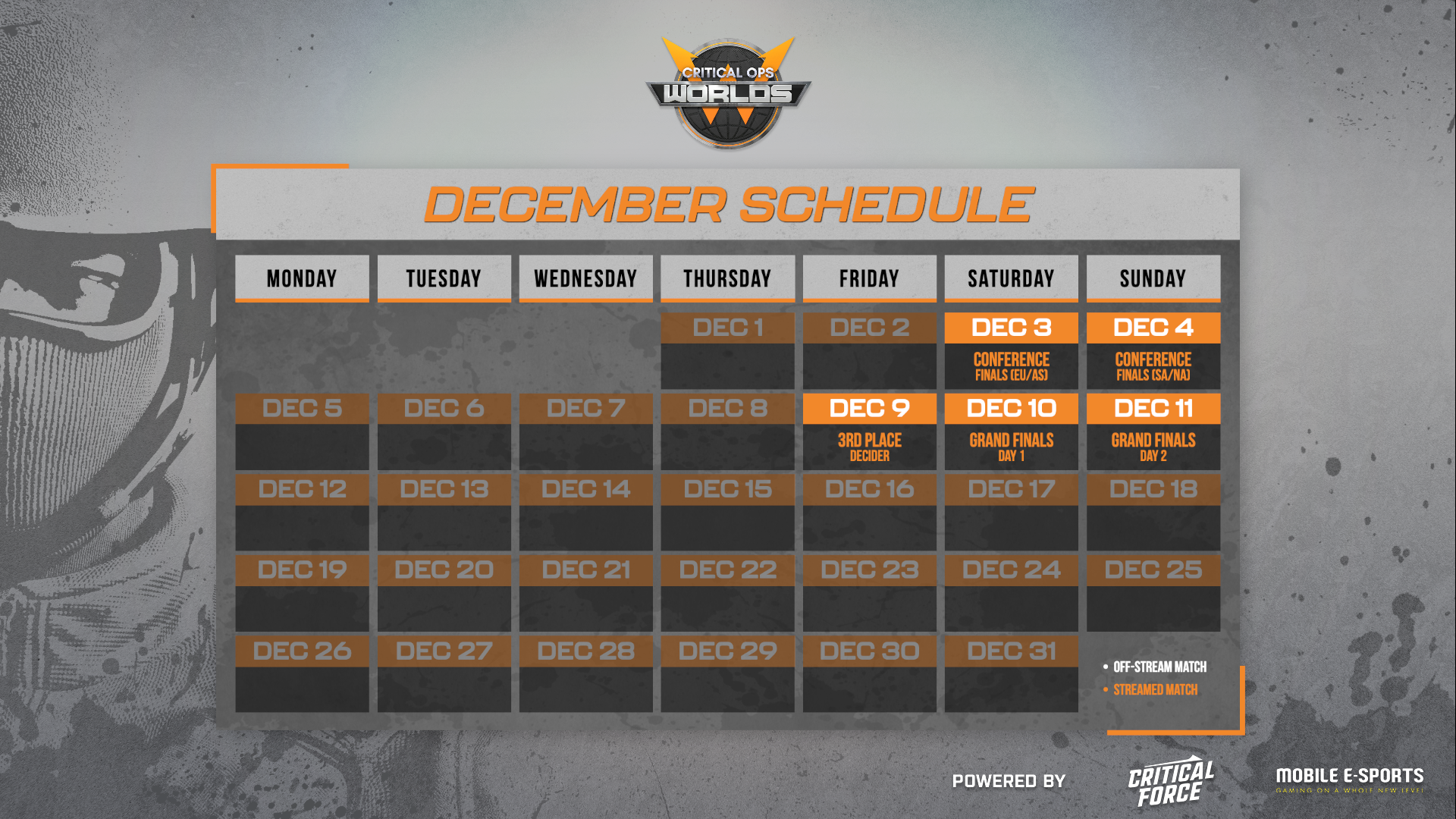 About Critical Ops
Critical Ops is a competitive tactical shooter for mobile devices. Two teams battle it out in a 5v5 defuse game mode using teamwork, tactics and skills to outplay the opposition. With a growing competitive scene, Critical Ops is one of the early pioneers in mobile eSports. Available for free on the App Store, Google Play and Amazon Appstore, the game has been downloaded more than 100 million times.
About Critical Force
Critical Force is a Finnish game company that develops the best online shooter games for mobile devices. The company's first major title, Critical Ops, is available to download on iOS and Android. Founded in 2012 with a small team of game development students, Critical Force started building the technology and proof of concept for an online first-person shooter game for mobile devices. It quickly amassed millions of organic downloads on various mobile platforms and solidified the company's vision of pioneering mobile esports. Learn more at https://www.criticalforce.fi.
About Mobile Esports
MOBILE E-SPORTS is a leading online eSports organizer for mobile games. Founded in 2015, introducing eSports tournaments to mobile gaming before the mobile eSports industry became mainstream. MOBILE E-SPORTS introduced innovative approaches that simplified tournament organization and continues to work on creating an exciting experience for teams and game developers alike.
With its vast network and supportive partners, MOBILE E-SPORTS aims to shine the light on unique individuals and remarkable teams in order to help them achieve their dream as professional mobile gamers within a growing platform. Tournaments are free and open to all players from all around the world as long as they comply with the rules and regulations in reference to the guidelines provided by MOBILE E-SPORTS and their partners. As experts and pioneers in the mobile industry, they continue to innovate the world of mobile esports for a better experience for everyone involved.
Media & Brand Assets