2019-12-16
It's cold in here, but Winterfest is back!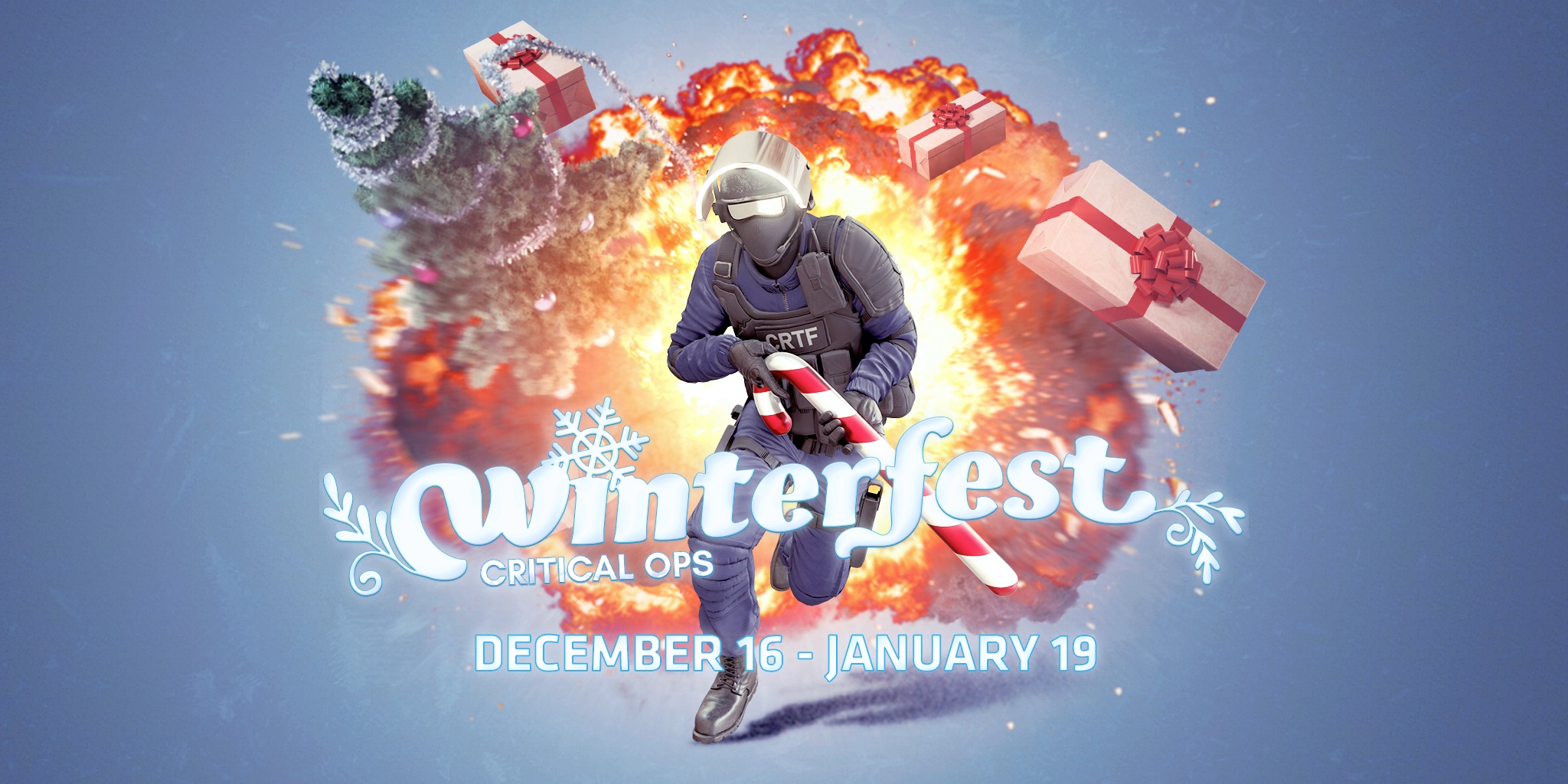 It's time to celebrate the Winter and the Holidays with the new Winterfest event!
Winterfest event will be available from December 16th to January 19th
This time the Event includes a special game mode called TRIPLE THREAT. In this limited-time game mode, players compete in a single bombsite, winter-themed map using only PISTOLS!
So it's an excellent time to get your special DEAGLE skills into use!
Introducing:
Event game mode: Triple Threat
Event map: Arctic
New Skins
Winterfest themed Lucky Spin
WINTERFEST EXCLUSIVES
This time Winterfest Collection introduces multiple new weapon skins and brand new GLOVES!
Winterfest 2019 case costs 500 credits
Duplicates will grant you Winterfest 2019 tokens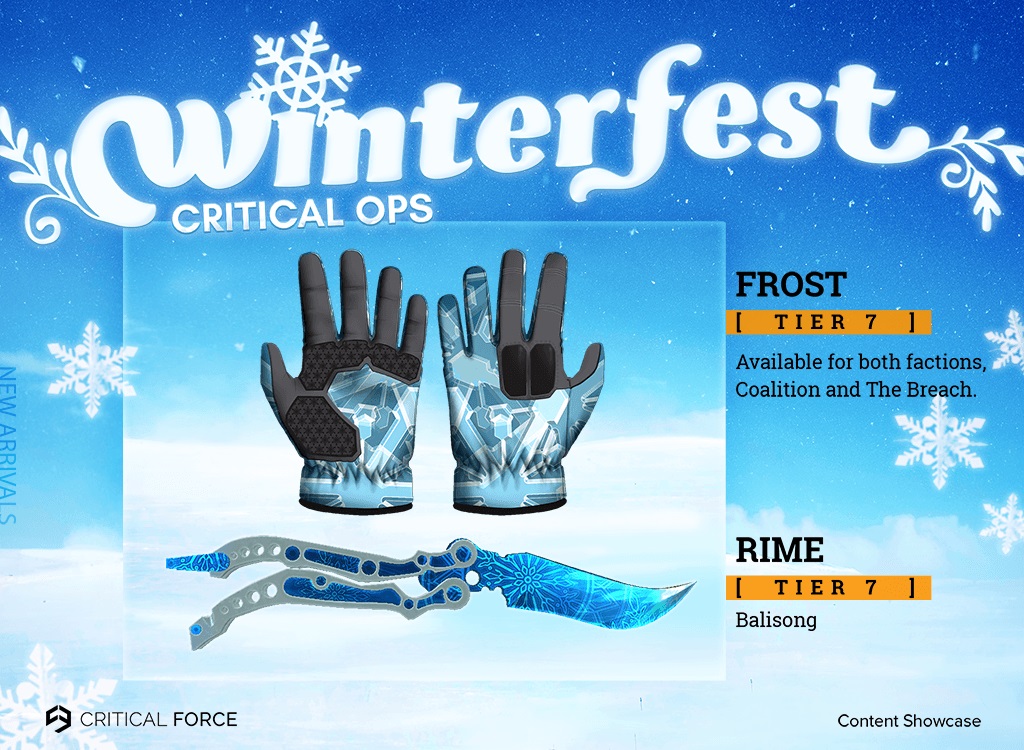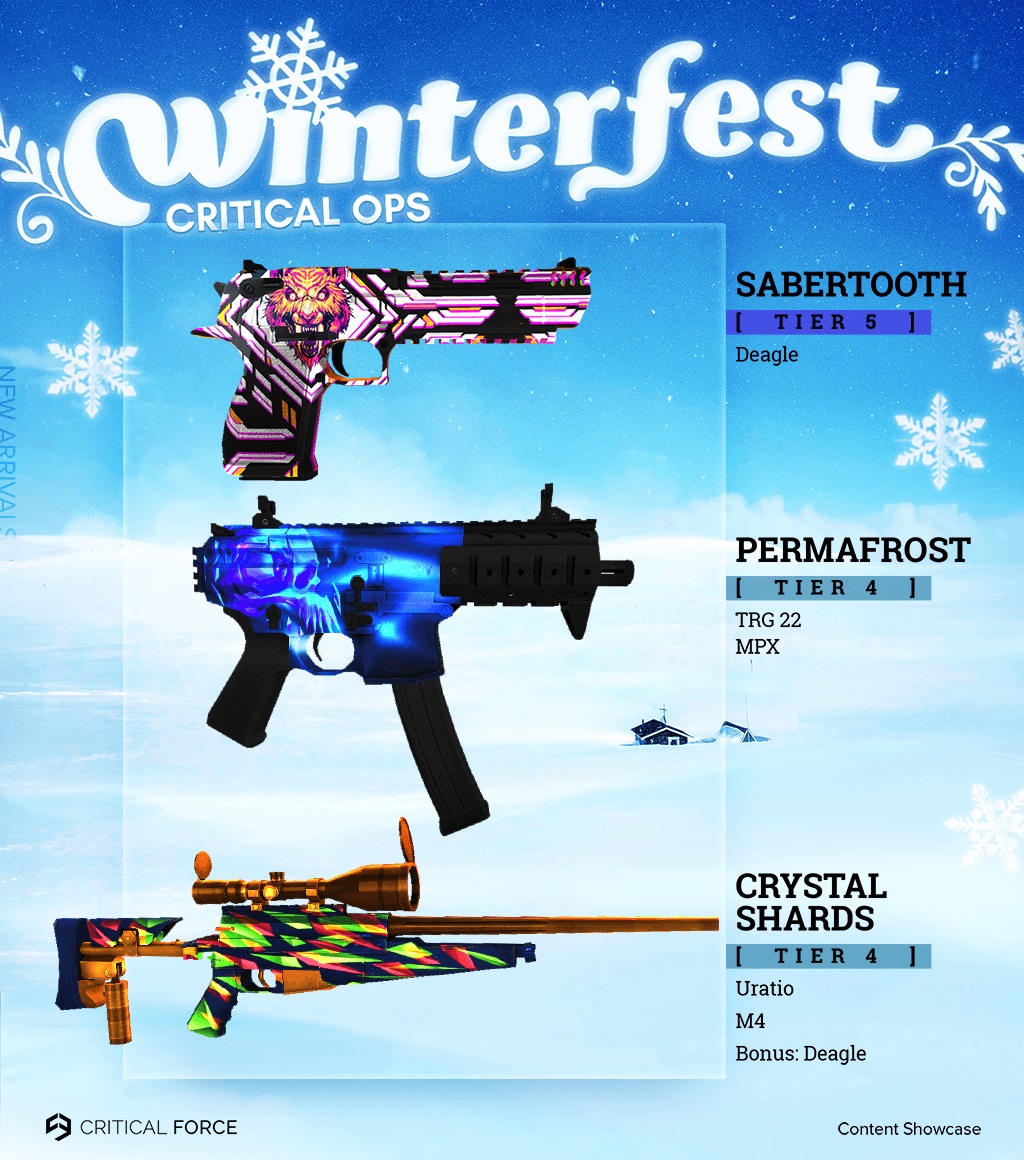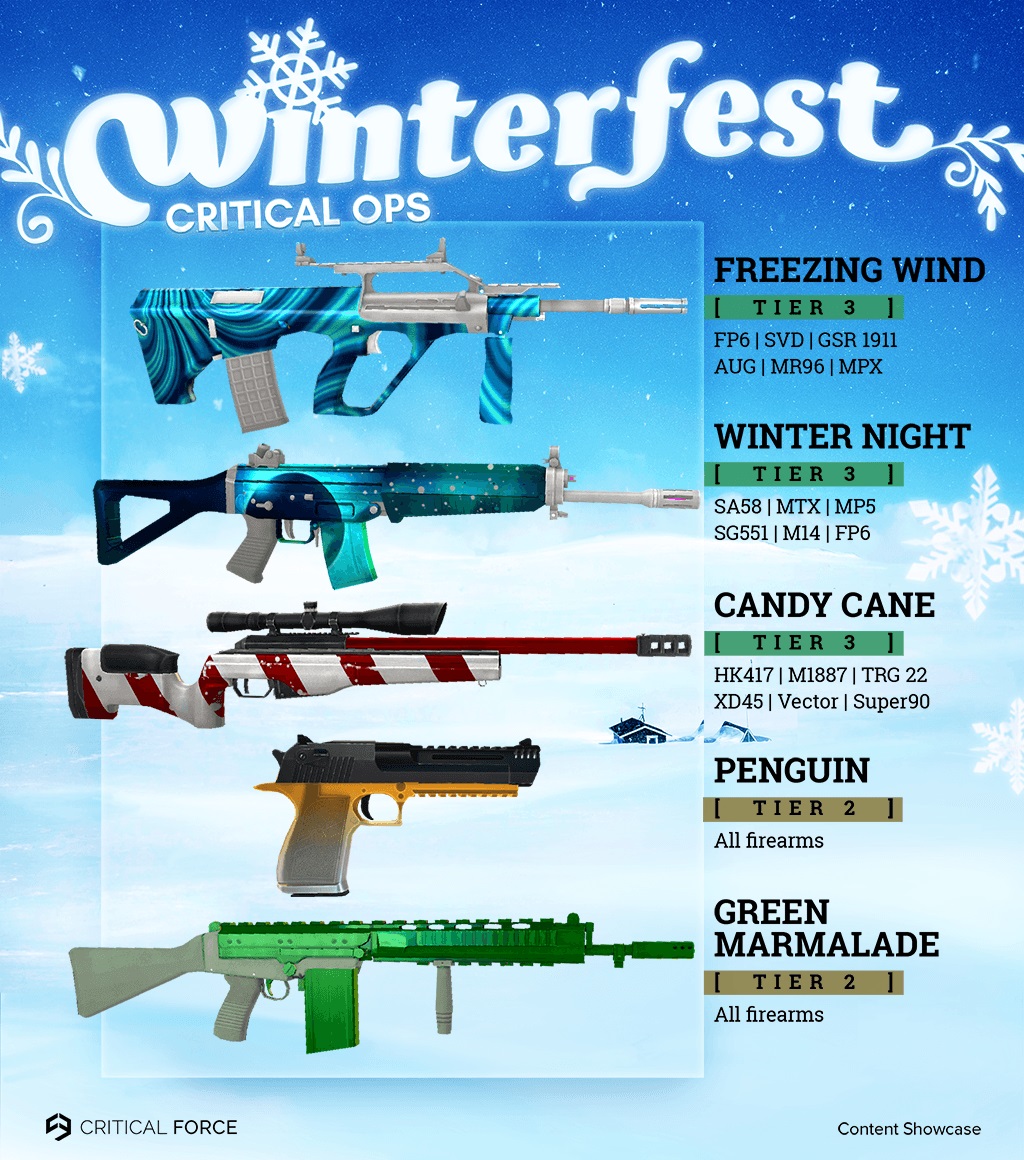 WINTERFEST LUCKY SPIN
New Winterfest Lucky Spin added, Lucky spin will be activated January 7th and will last till January 19th
A reward is guaranteed for each spin
Credit costs increase with each spin
Drop chances can be found from Lucky Spin "Info" tab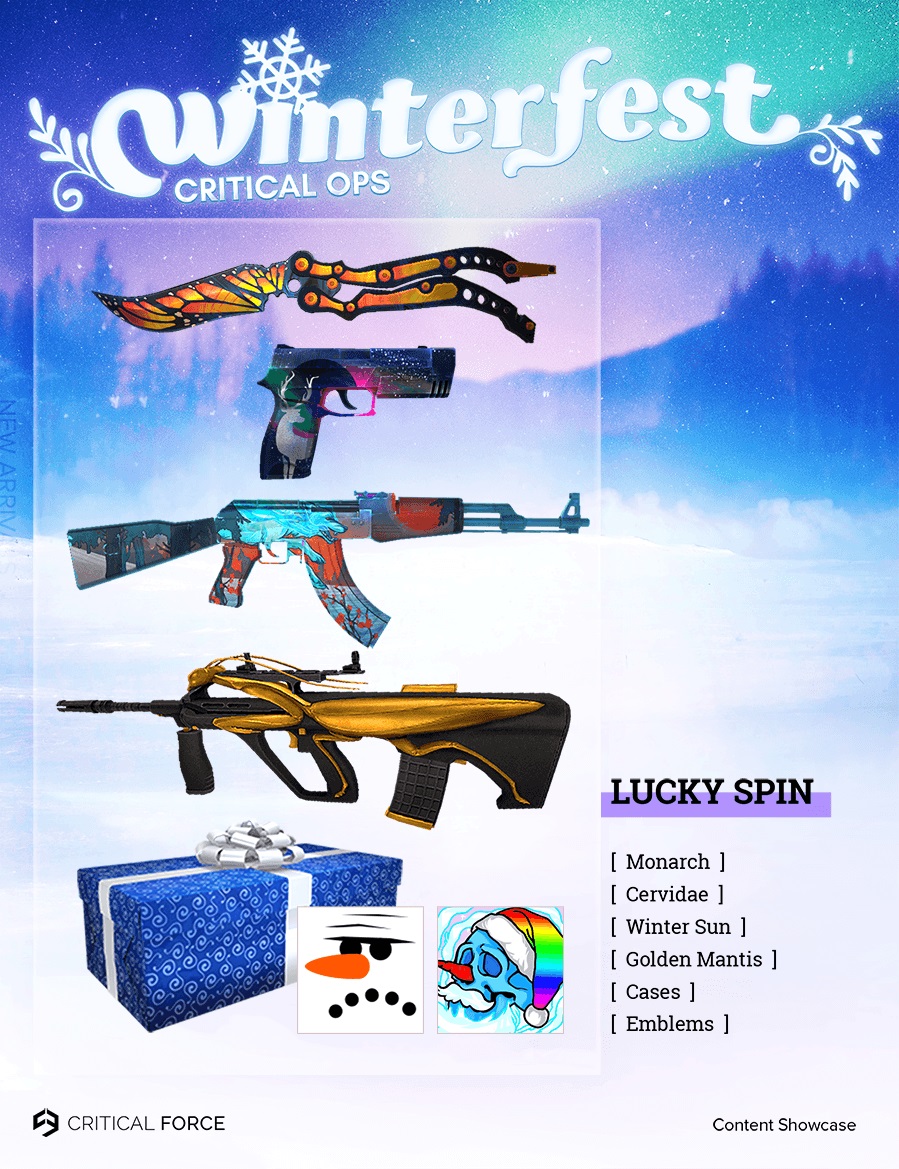 EVENT GAME MODE & MAP
TRIPLE THREAT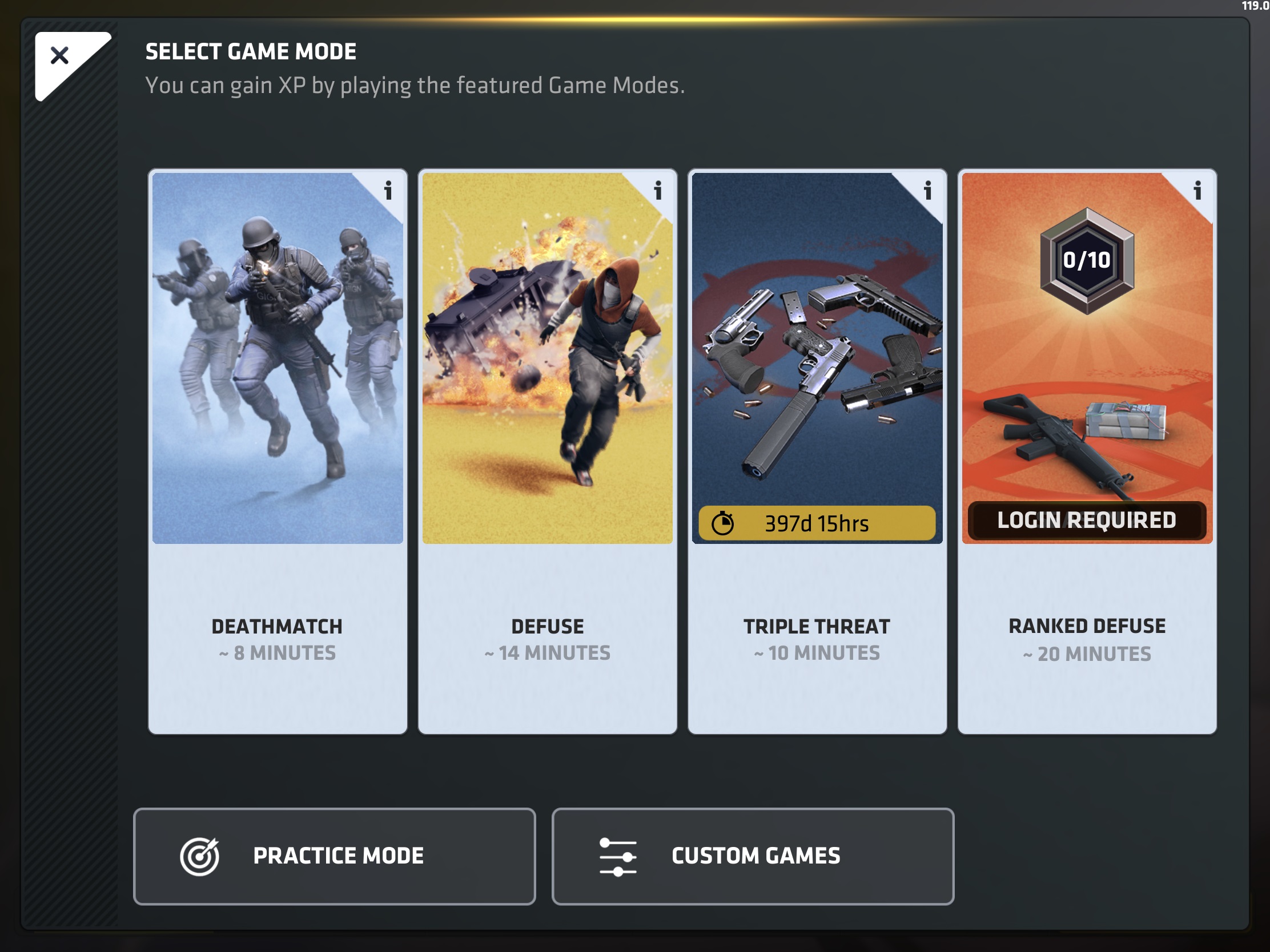 3 vs 3 on the new map: Arctic
Players can buy Pistols and Utility only
Re-balanced economy
One bombsite
Developer's comments
With the release of C-OPS' new pistol, we wanted to explore new defuse experience and decided to introduce Triple Threat as part of the Winterfest 2019 event.
It is 3v3, pistols and utility only defuse variant where players fight over one bomb site.
The defuse game mode's economy has been re-balanced to support the limitations with lower starting cash, kill and round win or loss bonuses.
ARCTIC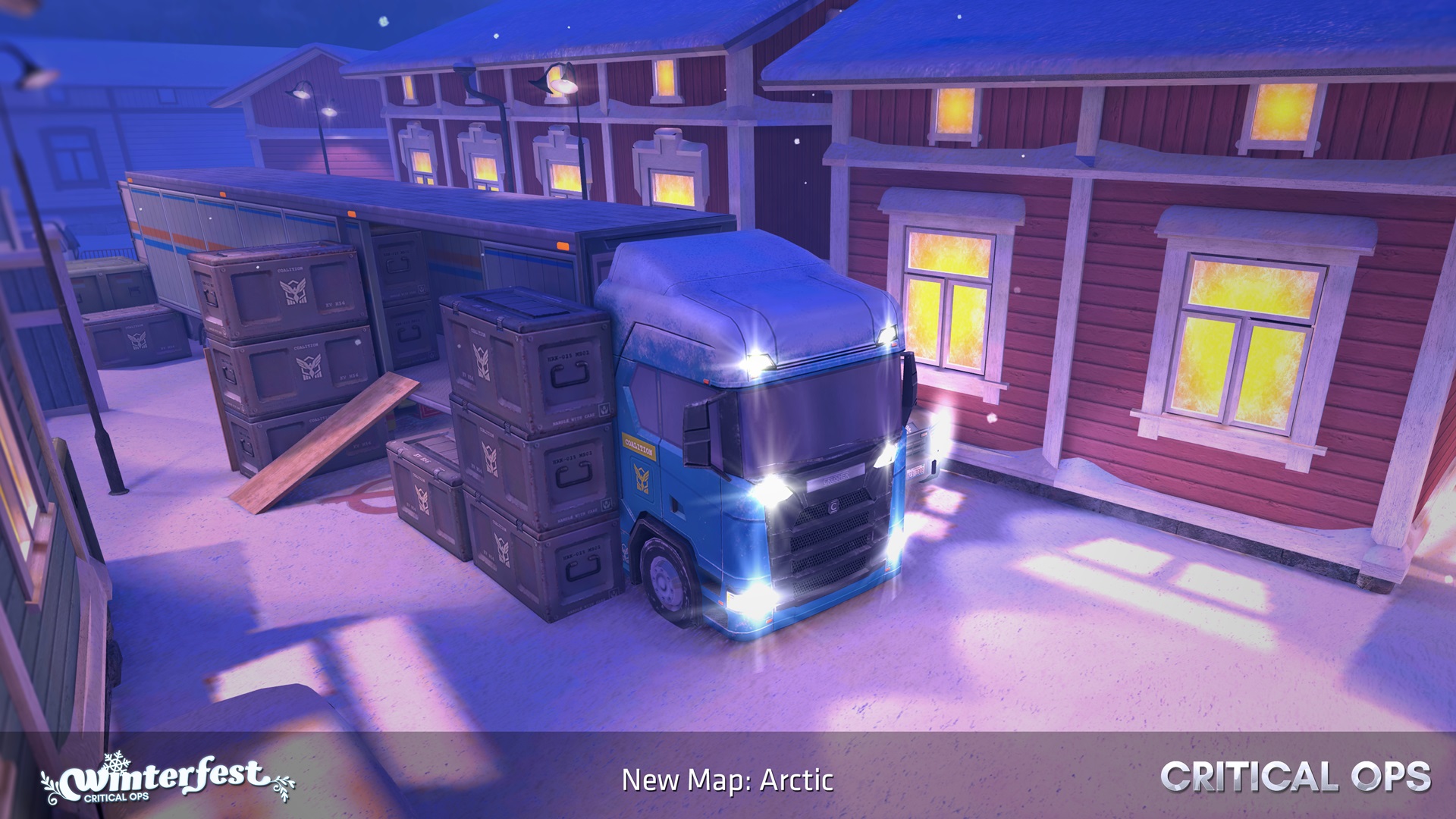 Developer's comments
The Arctic was specially made for Winterfest Event and the Triple Threat event game mode. Finland is the home country of Critical Force and is known to have cozy winters, so we felt it was a very nice fit to have Arctic set in a Finnish theme.
Arctic features a single bombsite and various gardens/alleys to traverse. Low buildings and angled walls allow for tactical throws of utilities. Some objects even allow you to jump to positions that otherwise may seem difficult to reach, and it does take some effort though!
Event maps like the Arctic will initially be available during the event and its event game mode. That means the Arctic cannot be chosen yet in Custom Games. In a future update, after the event, Arctic will become available to host in Custom Games.