2021-11-22
Taurus Project 2, the next generation!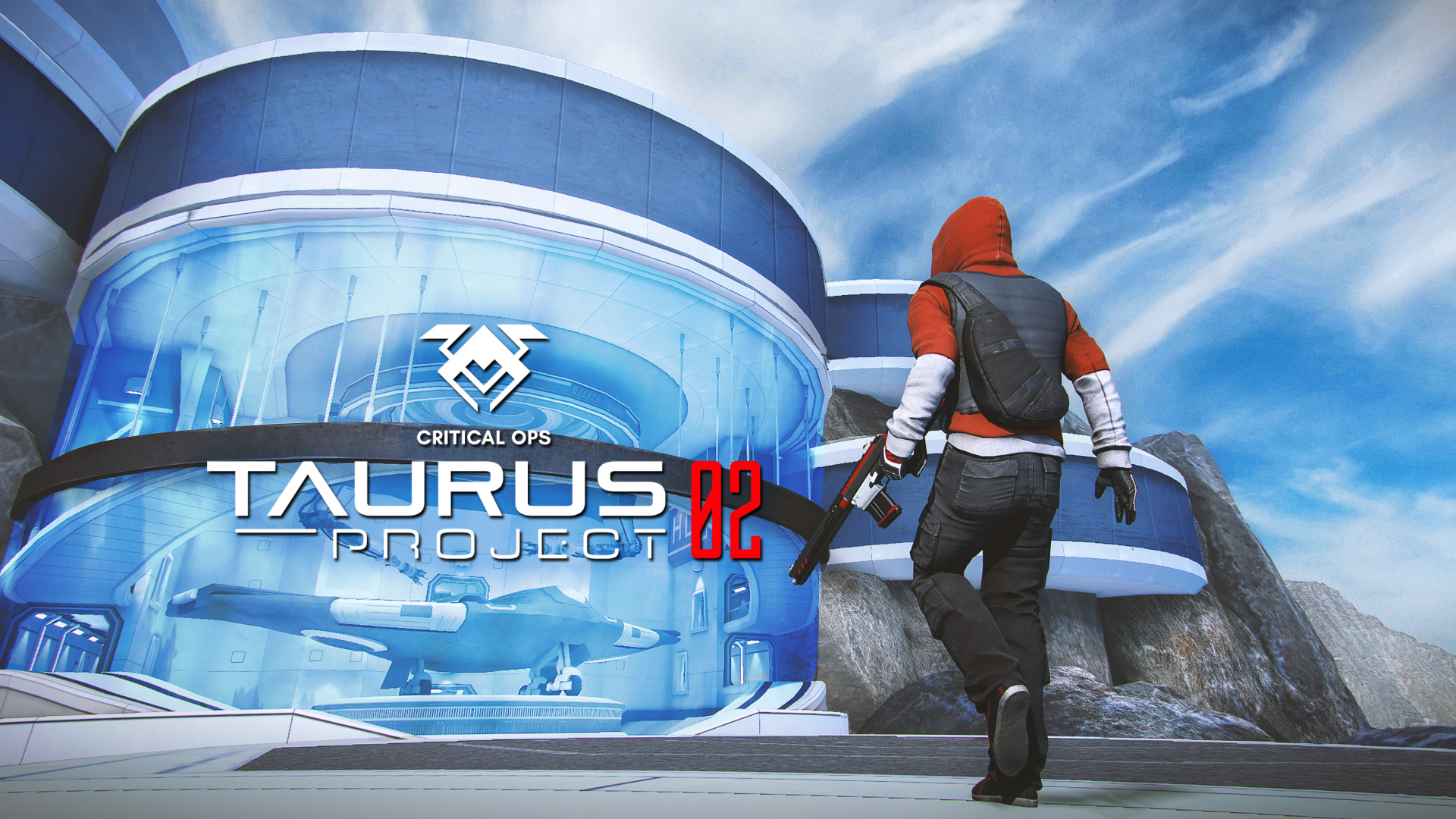 The future is already here with Taurus Project 2, happening hand-in-hand with the 3rd Anniversary celebration of Critical Ops. Taurus Project 2 will bring you the latest and greatest marvels in modern weapon skin, glove skin, and emblem designs. Time to upgrade your equipment to the next generation and leave the competition behind in the past.
Get all the new exclusive items from the Taurus Project 2 case and Lucky Spin, including 15 new weapon skin designs and two emblems.
Make sure to check out the highly sought-after HK-X and its latest version, HK-X02. On top of this, all the original Taurus Project items will be available, including the highly popular Slit design.
The futuristic map "Hangar" with its sense of verticality and high-tech feel will reappear in TDM and Skullhunter Game Mode during the event.
Join the party and secure yourself a modern look!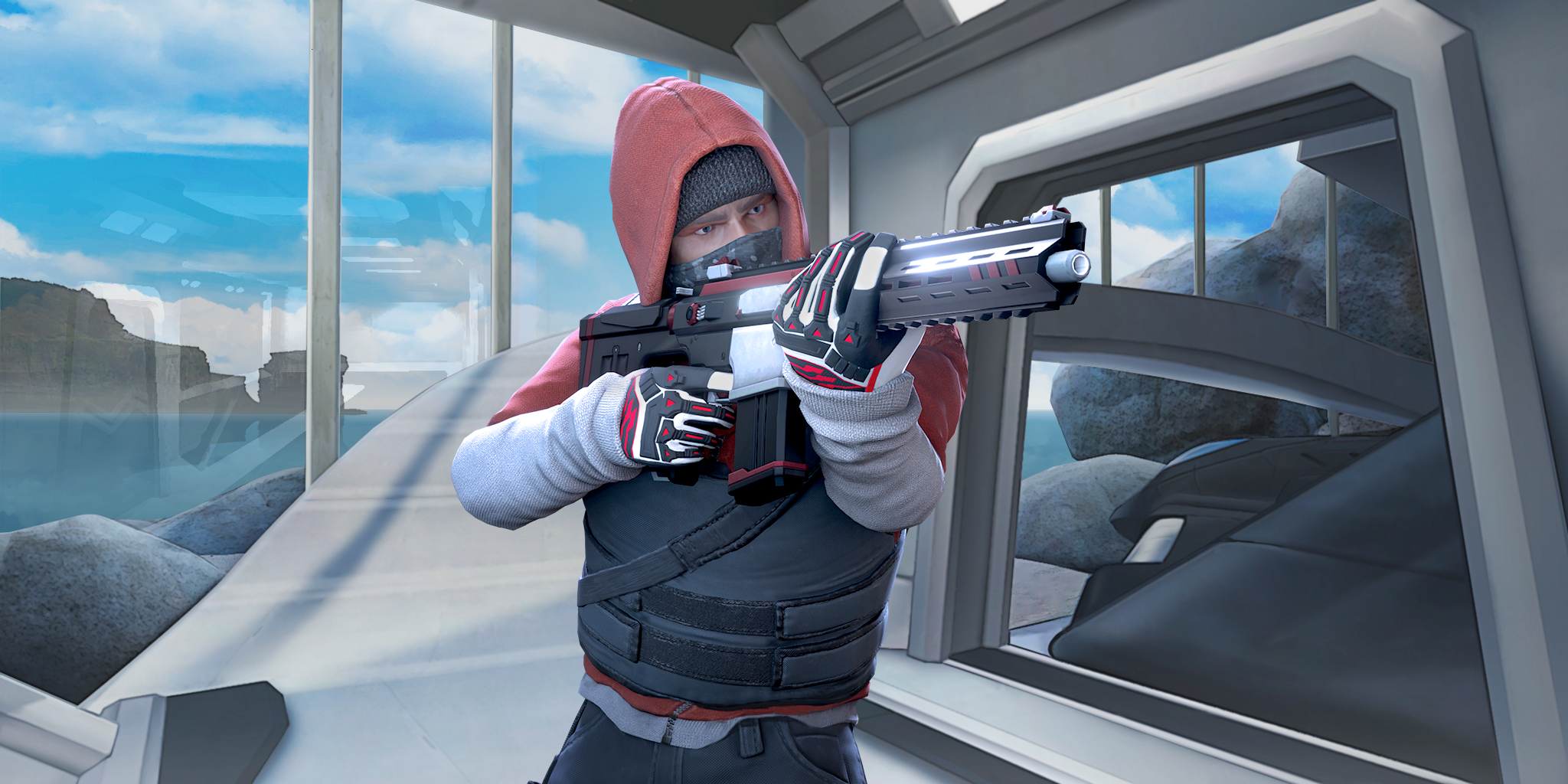 Event Game Mode:
Free-For-All - Skullhunter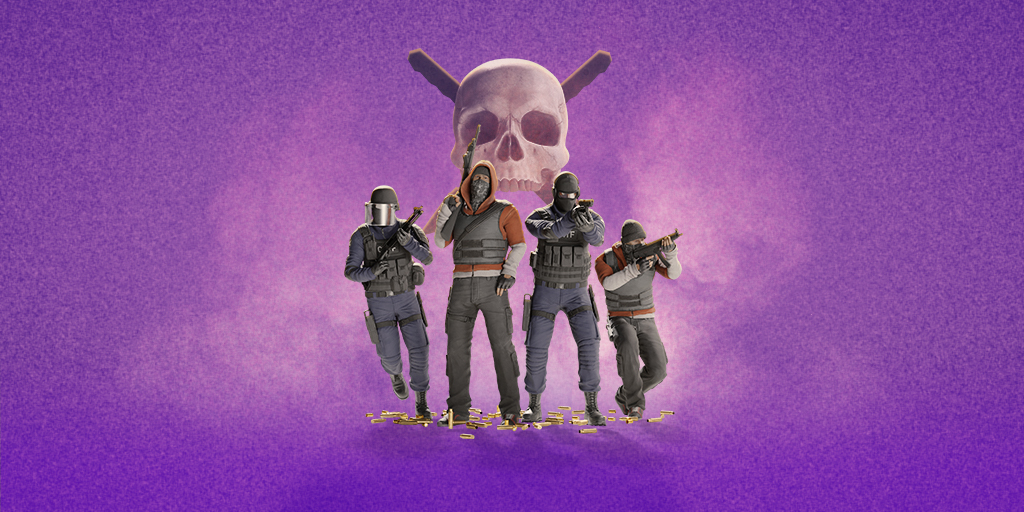 Free-For-All is back for a limited time. Equip your most fabulous skins, queue up and own the battlefield.
In last year's Taurus Project event, we introduced the Free-For-All game mode to Critical Ops. Now it is back, including a selection of maps for optimal skull hunting pleasure.
In this mode, everyone is your enemy, and whoever gets 25 kills first or has the most kills when time runs out wins!
EXCLUSIVES FROM THE FUTURE
Get these exclusive items only from the Taurus Project case!
Project Taurus case costs 500 credits
Duplicates will grant you Taurus Project 2 event tokens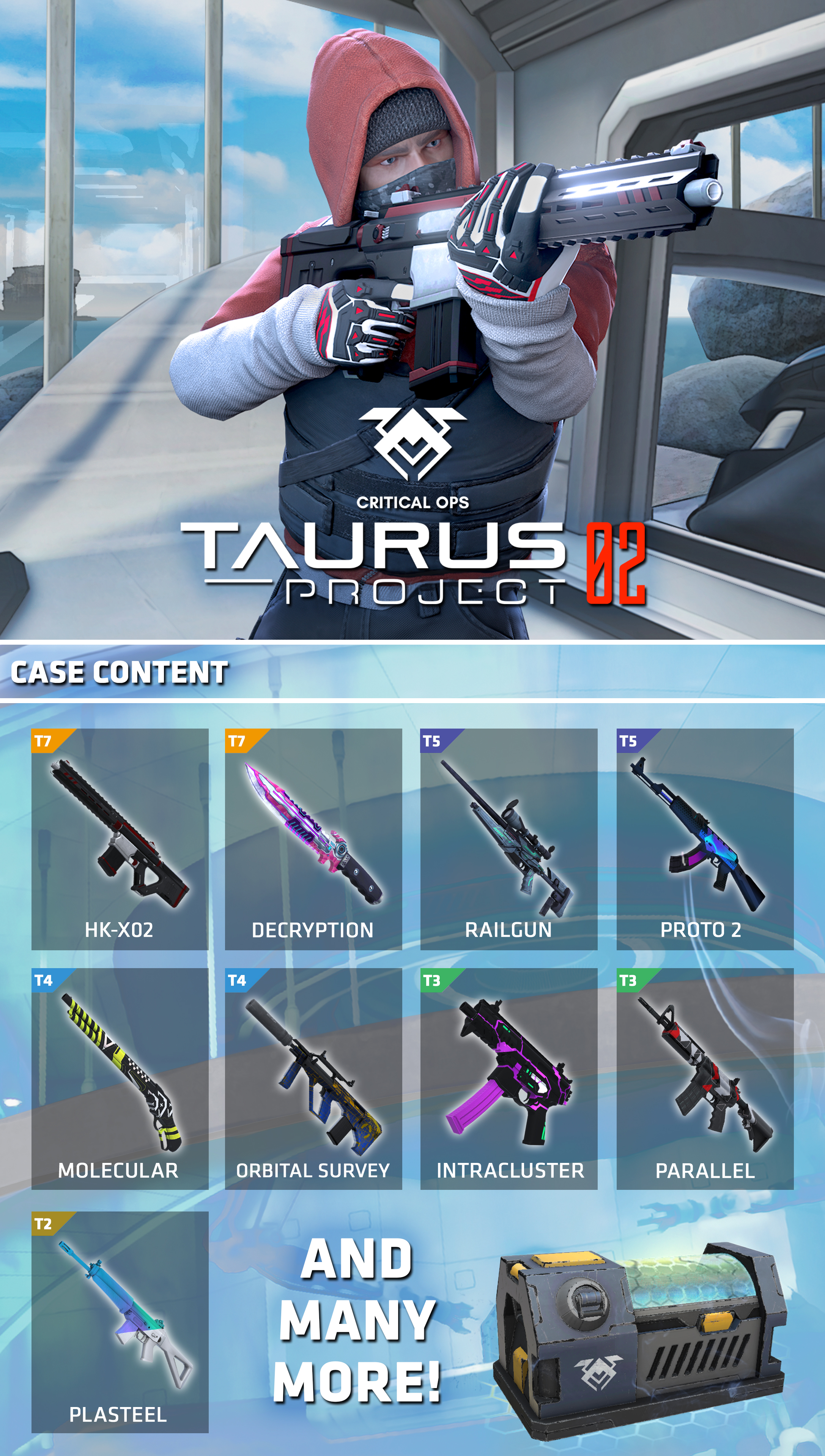 TAURUS PROJECT LUCKY SPIN
10 new rewards, including new Target Lock - Gloves and Encrypted - Tactical Axe
Lucky spin will be available from 29th November until 11th December
A reward is guaranteed for each spin
Credit costs increase with each spin
Drop chances can be found from the Lucky Spin "Info" tab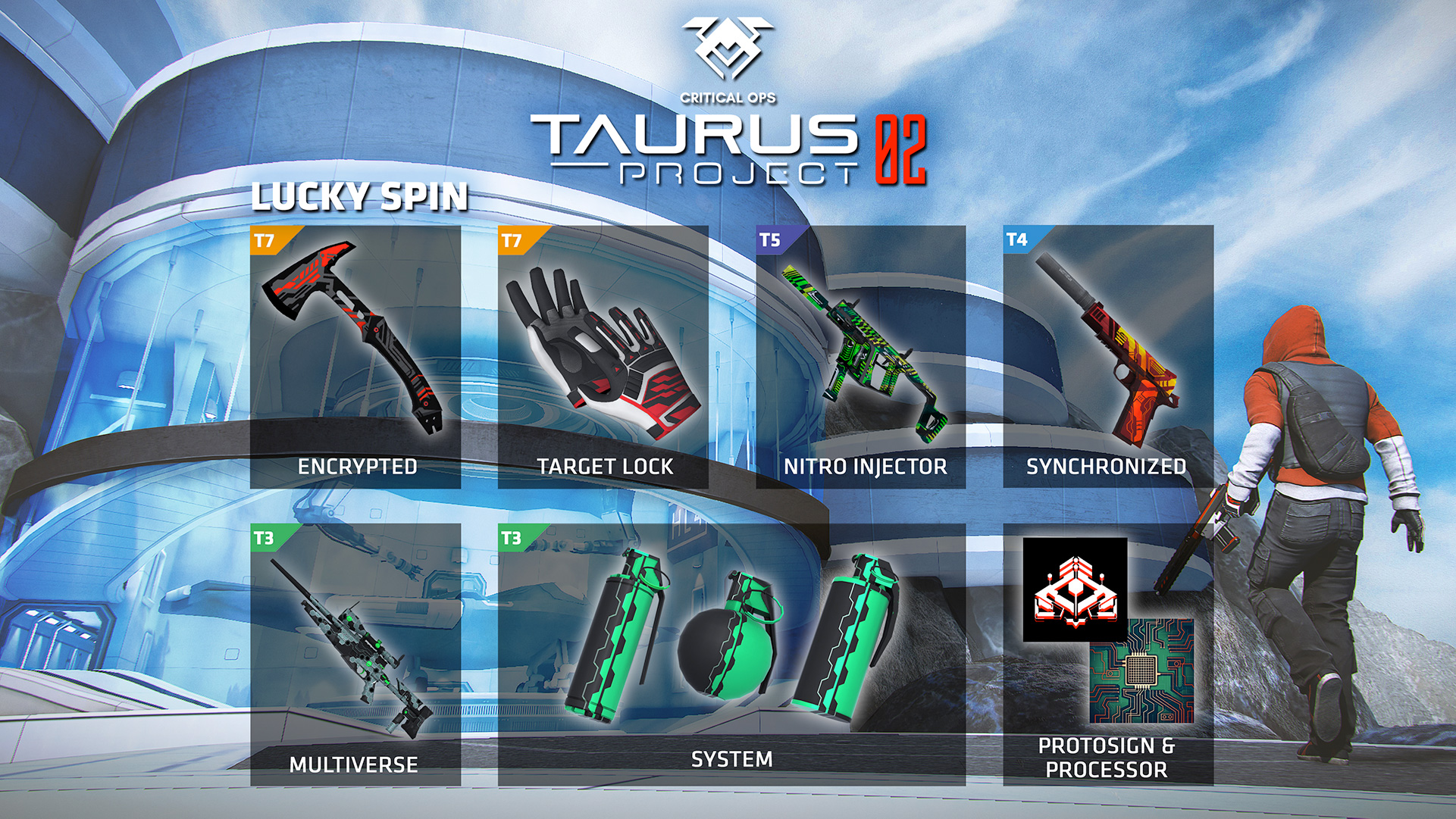 Taurus Project now available in the patch 1.29.0. Get it on Google Play or App Store!