2019-05-06
Patch 1.5.0 notes
Patch 1.5.0 is now LIVE, available both on Android and iOS.
Weekly Challenges & Daily Missions rework, Plaza Defuse optimization, Packet Loss Indicator added, memory optimization, and other fixes and updates!
100 000 Discord members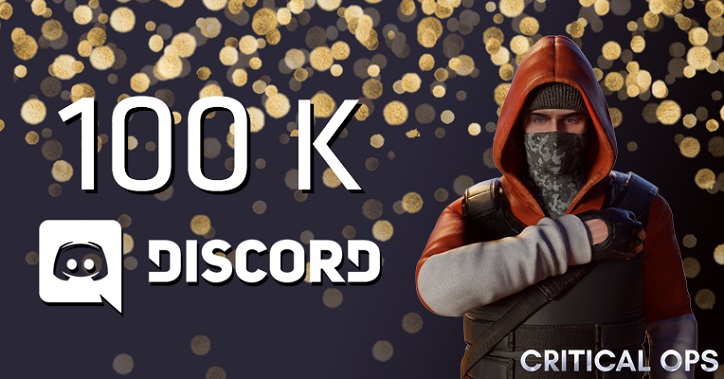 Critical Ops Discord has reached 100 000 members! 🎉 Thank you, everyone!
If you are not a member yet, join HERE
Connect with other players, get the latest news and meet the developers of the game!
WEEKLY CHALLENGES & DAILY MISSIONS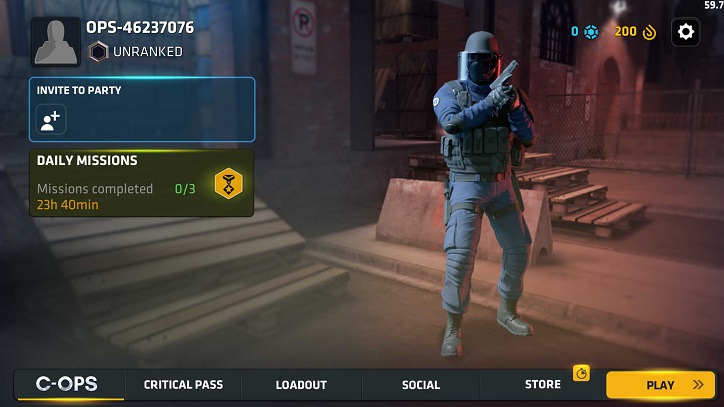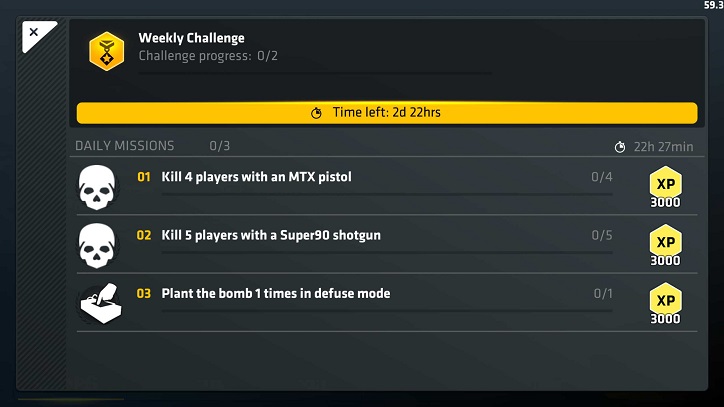 With 1.5.0 we are introducing reworked Daily Missions and adding a Weekly Challenge.
Players will receive three (3) new Daily Missions each day at 07:00 UTC and have until next day 07:00 UTC to complete them. All missions will be reset so make sure you complete them in time. You are also no longer able to dismiss missions, but you will have more missions now and if you find a mission a bit too challenging you can check back the next day for a new mission. Otherwise daily missions remain more or less the same as before, but with easier objectives and a flat 3000 XP reward.
Weekly Challenges is a totally new feature that requires the players to complete 15 Daily Missions within a week and the Challenge rewards 20 000 XP (which cannot be boosted with Ads). New Weekly Challenge appears each Monday at 07:00 UTC and you have exactly one week to complete it.
Developer's Comments:
In the future, we will be looking into expanding the variety of daily missions and weekly challenges.
PLAZA DEFUSE OPTIMIZATION
Reworked Plaza. Notable changes:
Some open streets are now solid buildings, to allow for utility usage (eg. smoke) to land better
A long top parts (ground floor remains open)
Beginning of B long from Breach side
Beginning of catwalk from Breach side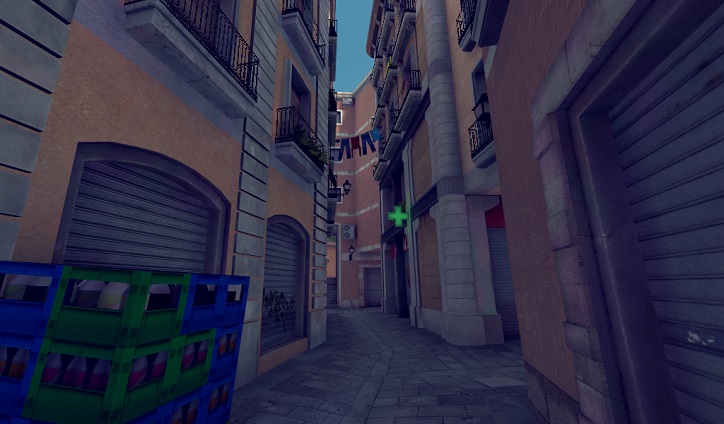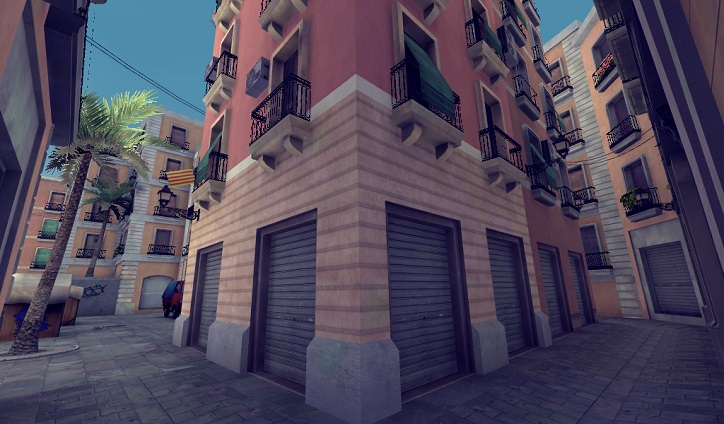 Minor changes to bomb sites
Windows are a bit smaller on B.
Added colliders to steps, for smoother player movement.
Doors are rotated differently to prevent view inside bomb area from B.
The bomb plant area is now square instead of radius.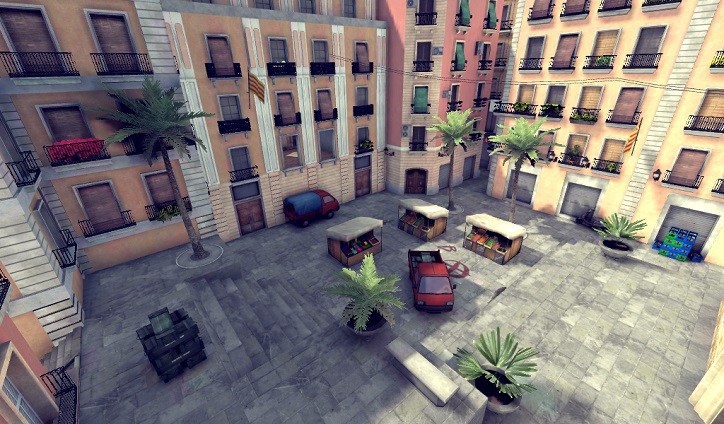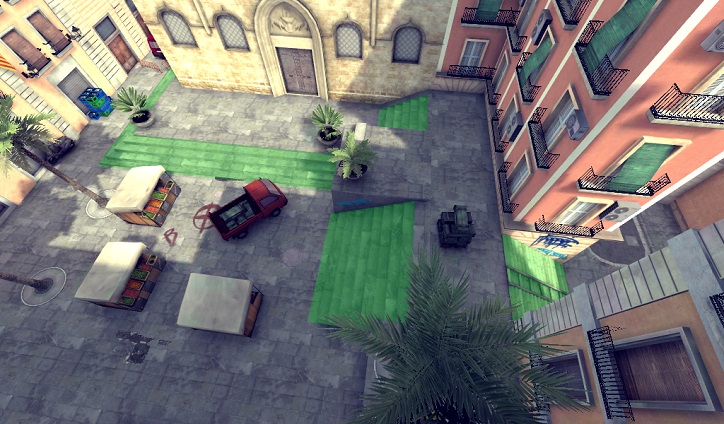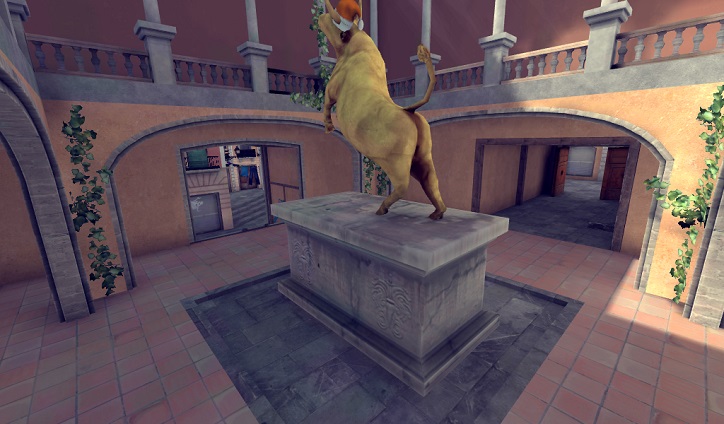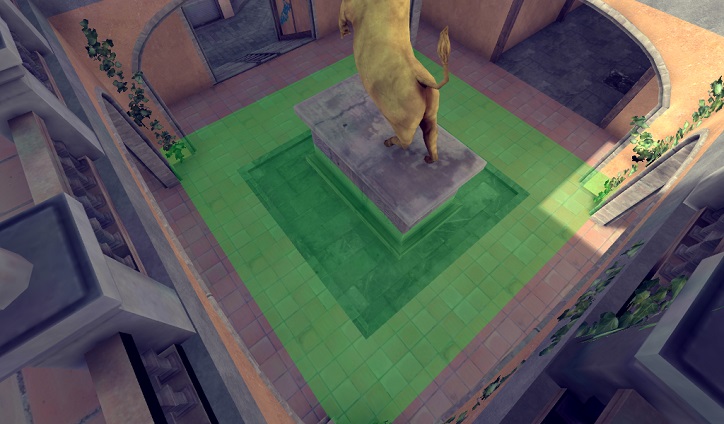 Some buildings have been lowered to allow for utility throwing (eg smoke)
Buildings between cross, alt, a long.
A bomb site building.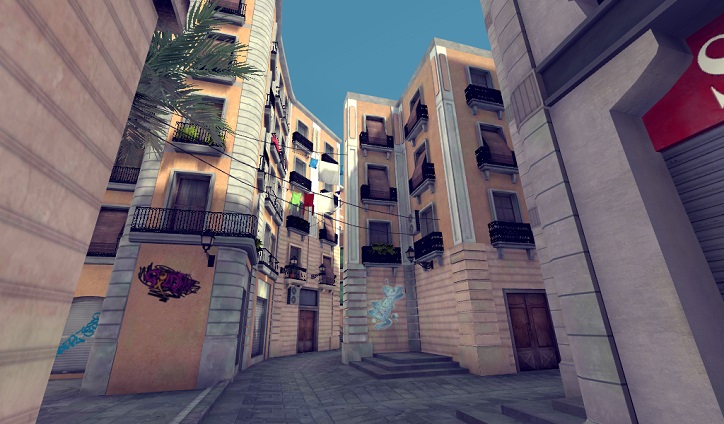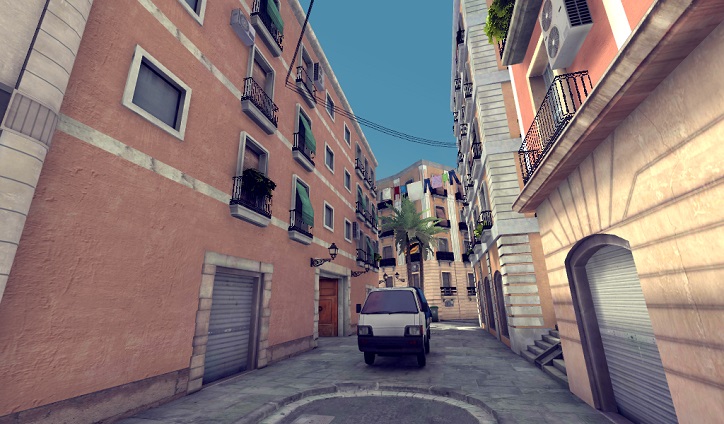 Developer's Comments:
Plaza will be the first map to receive a rework like this. The main focus was to change how the map was built (using newer methods, better tools, etc). This will allow us to fix map bugs as well as making balance changes much easier and faster.
The first step of this rework is to make sure the entire map is rebuilt in a different way while maintaining the core layout. That means that there are no (major) design changes made to Plaza; the core layout remains the same for now. However, due to the nature of the rework, there will be a lot of small differences, some of which are actual changes from the original, while other differences are just a result of the rework.
In the future Plaza will receive more changes and naturally the whole community is still able to provide feedback regarding that. We highly appreciate your feedback and we need that to improve Plaza (and all other things) even more.
PACKET LOSS INDICATOR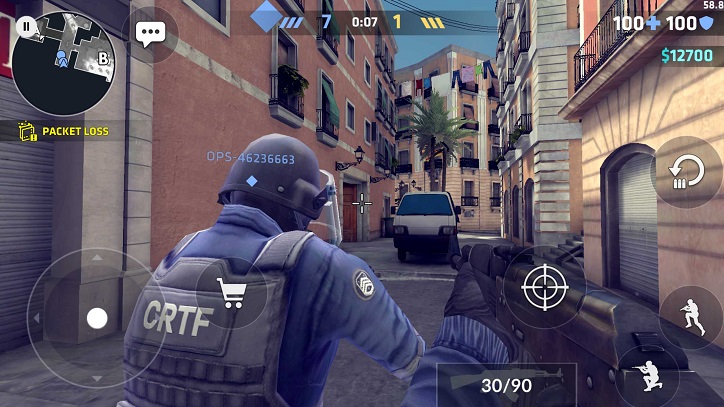 Added an indicator which appears when the game is encountering the substantial amount of packet loss between your device and the server.
Developer's Comments:
We have added more in-game messaging to help players with connection issues. The Packet Loss Indicator appears when a considerable amount of data between you and the game server is being lost on the way. When you approach either our customer support or send videos to us through other means, we will be able to better understand the potential reasons why you are experiencing issues and help you solve them, especially in cases when they are related to factors that we can't directly control ourselves.
MISSION AND MILESTONE TRACKING
You gain the Mission and Milestone progression by playing Deathmatch, Defuse, Gun Game & Ranked Matches. Custom Games do not accumulate the Mission and Milestone progression.
Developer's Comments:
With the introduction of more customization in Custom Games (and we would like to add even more in the future!) the Milestones and Missions will no longer be progressed in Custom Games. This is to curb any abuse and abnormal grinding in these game modes since players have more control over the match rules, and it could potentially encourage unintended behavior in Custom Games.
MEMORY OPTIMIZATION
From now on, the game requires less memory.
Developer's Comments:
1.5.0 introduces large optimizations in the way weapons are managed in the memory of a device. This allows us to scale the game with more content in the future!
During the beta, players may experience crashes about "Unknown weapon/grenade ID" or "weapon with ID x not found" or other minor bugs regarding weapon skins. If any problems occur, please, contact our support so we can start working on the fixes!
OTHER FIXES AND UPDATES
Networking engine improvements
Various crash fixes
Added ability to cycle through camera fly-by's when spectating in cinematic mode
When a new season starts and you have unclaimed Critical Pass rewards, previous season's rewards will be automatically collected
FIXED duplicate bomb appearing in certain scenarios
FIXED Custom Game settings resetting to wrong values after hosting a custom game
FIXED the bomb has been planted on A the bomb has been planted on A the bomb has been planted on A
FIXED Mission boosting not working sometimes
FIXED not seeing credits added to your account until restarting the game when watchin a store ad