2022-11-09
1.36.0 release notes
1.36.0 is now on LIVE on both Android and iOS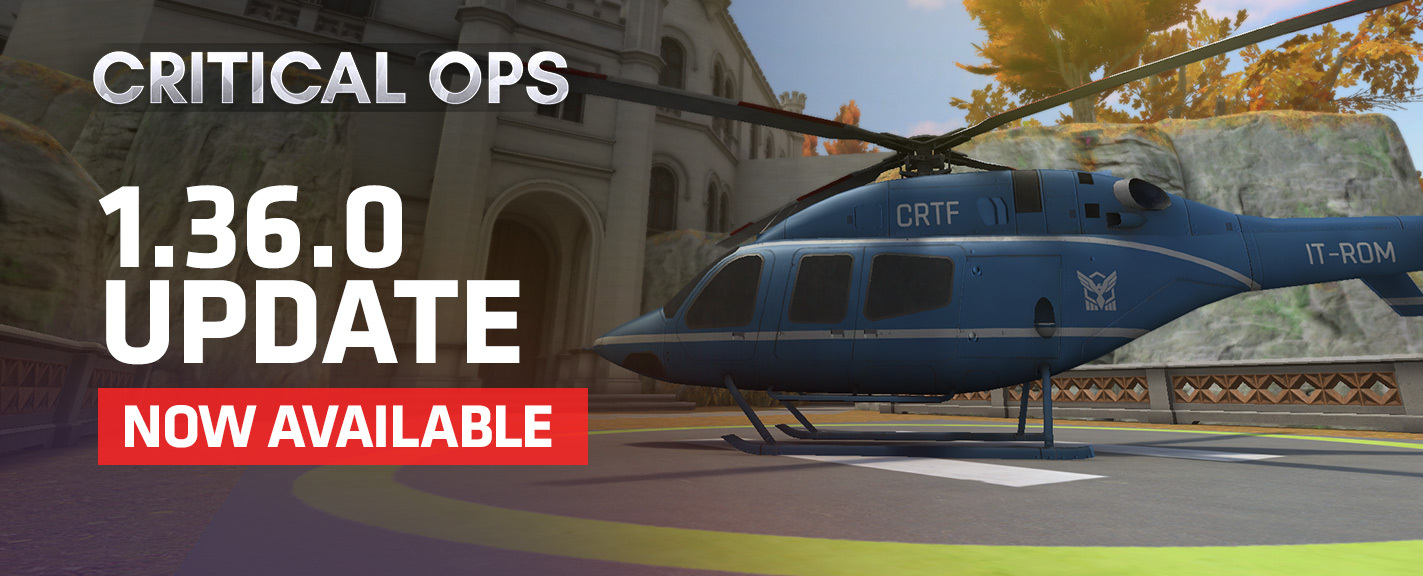 New Map: Castello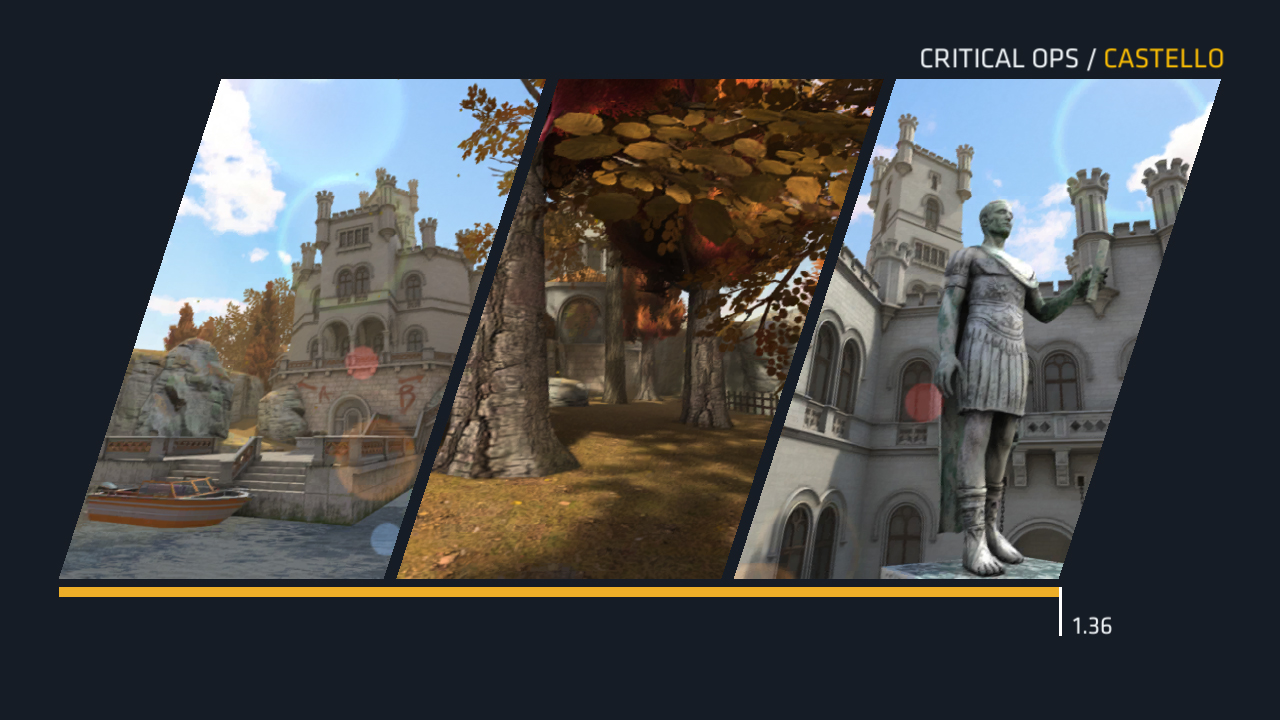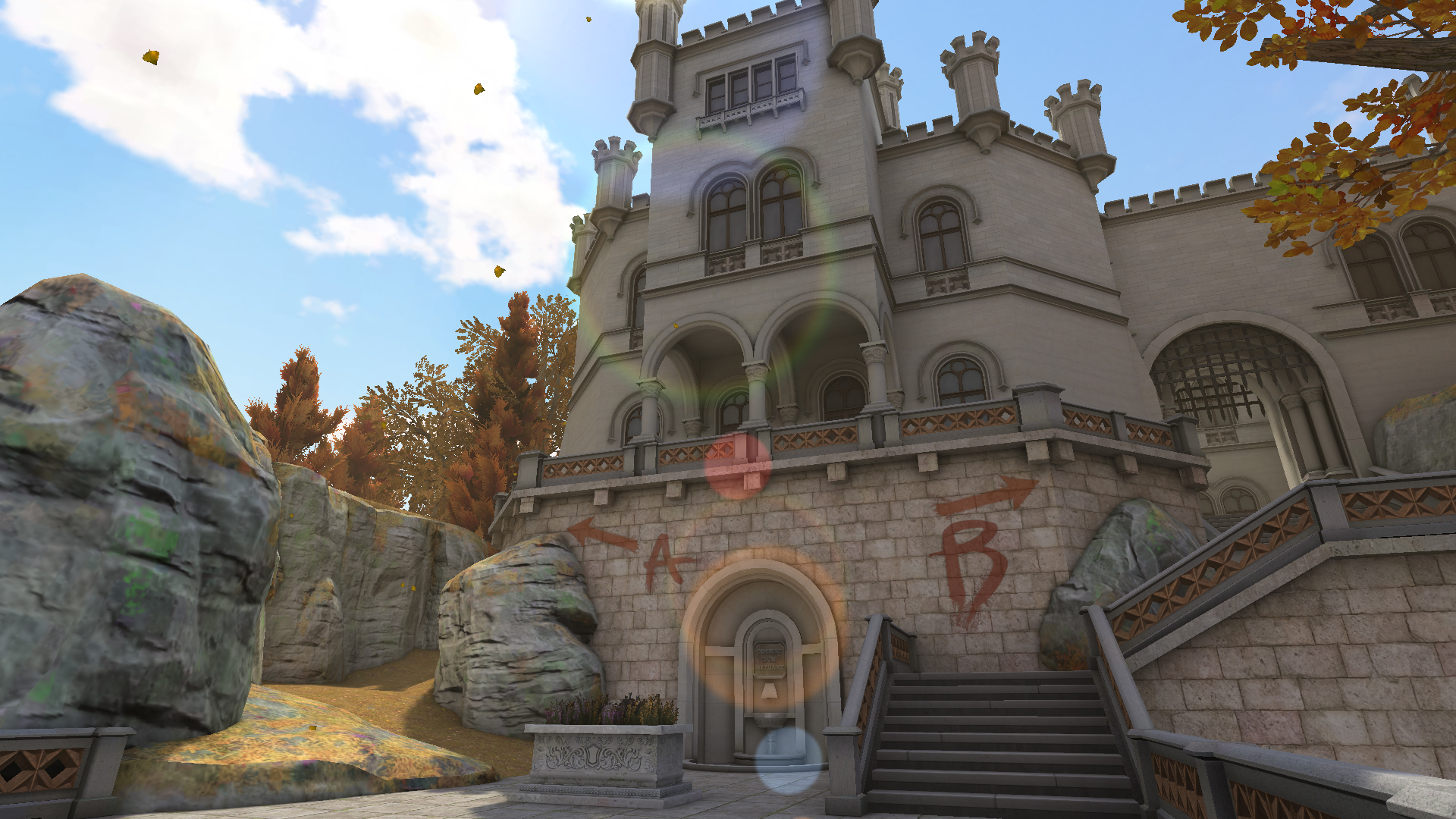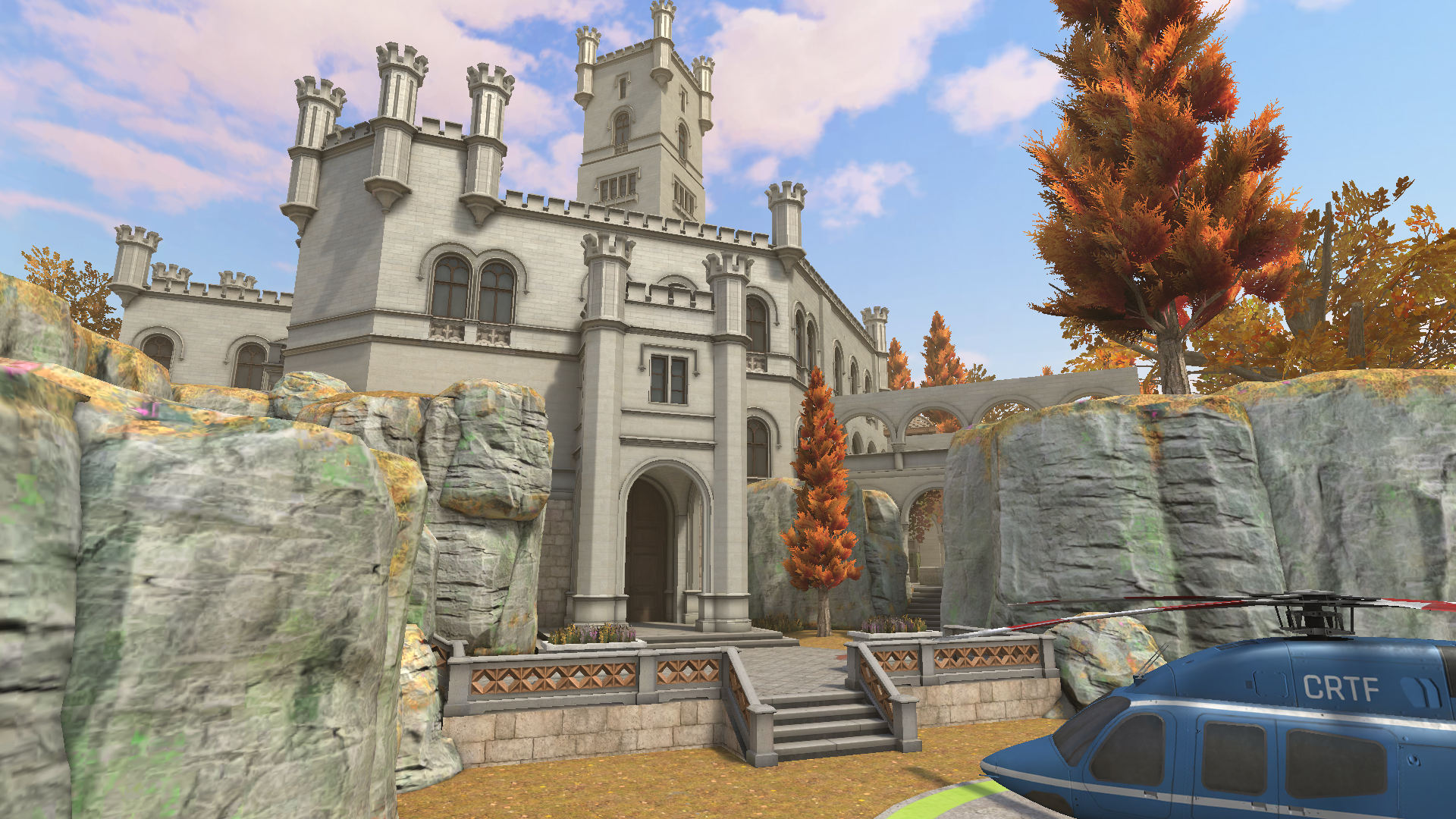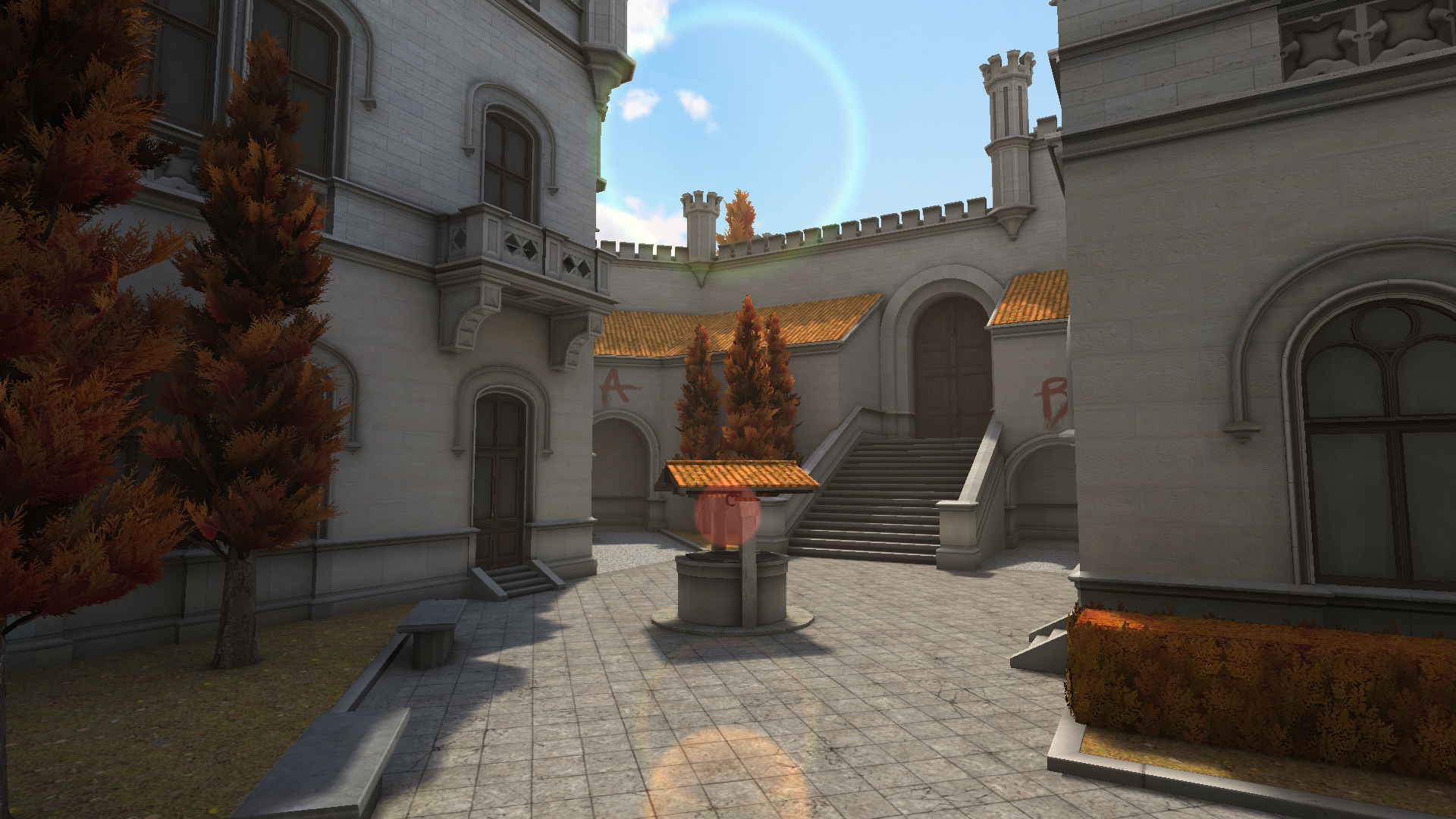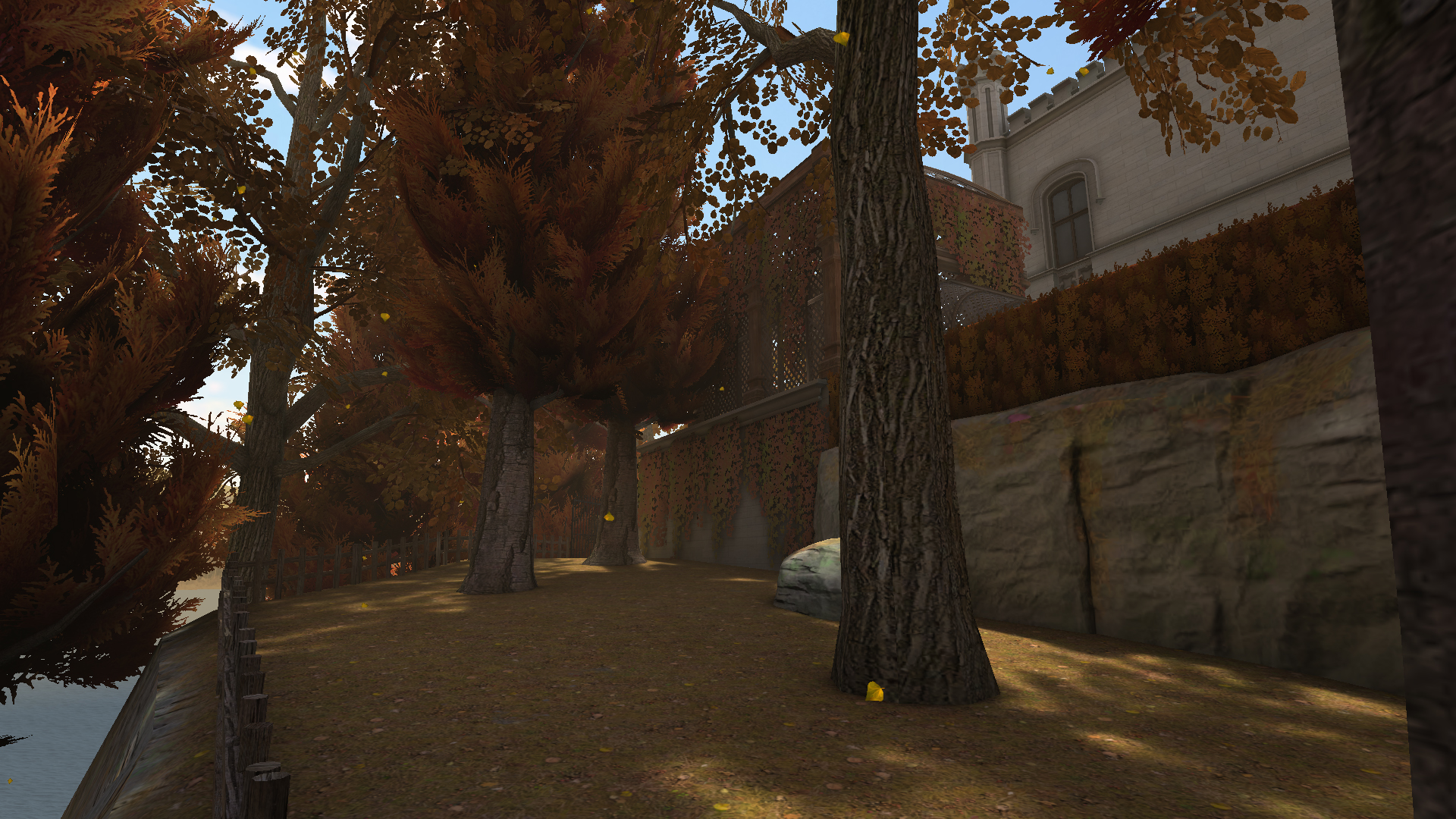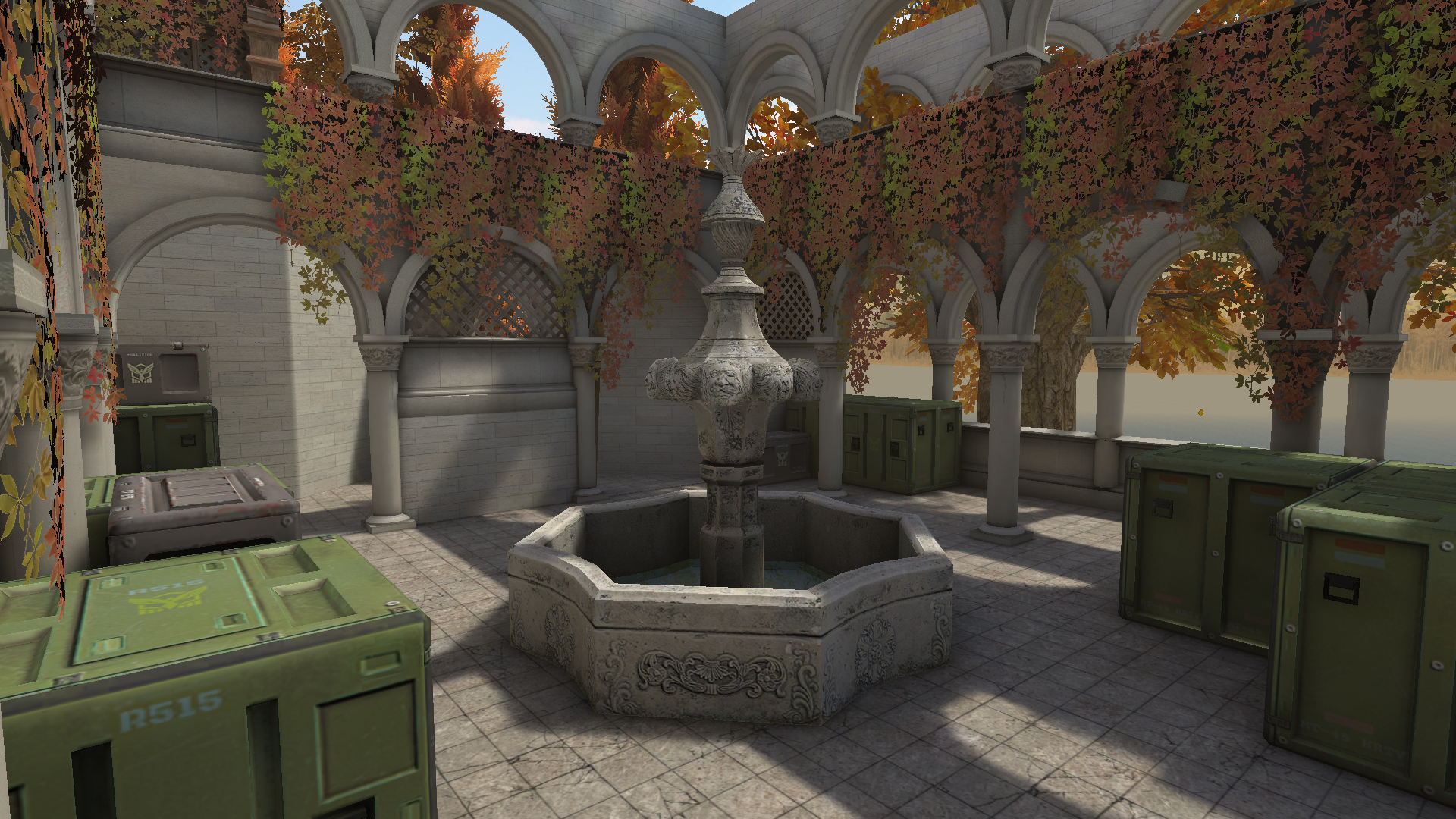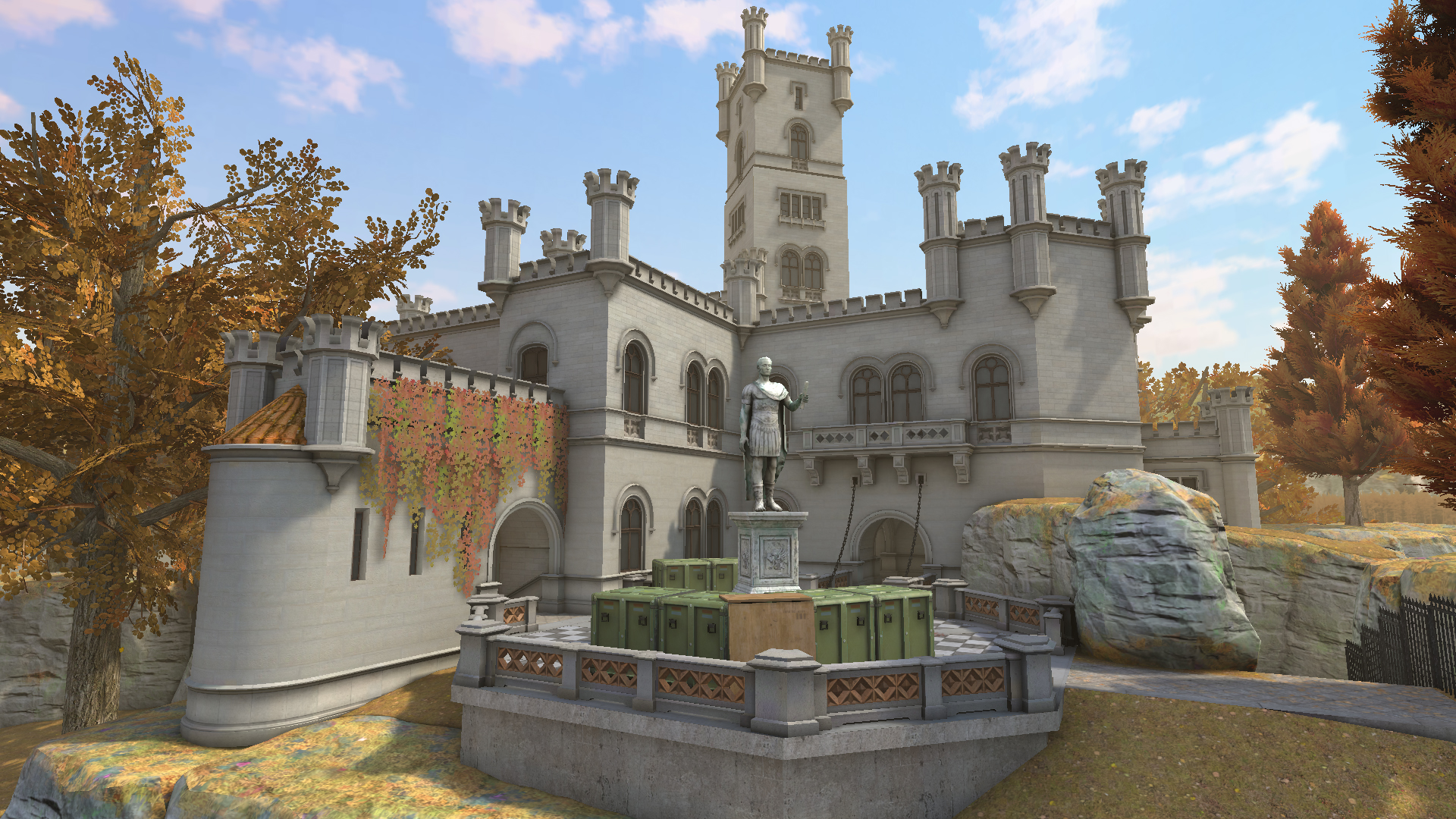 Developer's Comments
Castello will be joining the Defuse map pool. Castello takes a place on small Italian lake island, where the scenic fall foliage decorates the imposing castle, built by one of the most notorious high-ranking Coalition-commanders. After The Breach were able chase him out of his hotel in Soar, they now seek to expose this individual, by any means! The Breach seek to draw public attention to the corrupt ways of the Coalition-commanders.
Castello will offer a lot of space to move in, which should be no problem for assault rifles, sniper rifles and other mid to long range weaponry. More close-combat weaponry will have to rely on covers in the bomb sites. As Coalition try to not move too far out of the bomb sites, you may regret it! As The Breach you'll have plenty opportunity to enter bomb sites with utilities.
We hope you enjoy Castello! Thanks to everyone involved with the development, whether that was testing or providing feedback.
FPS Meter changes
It is now possible to move the FPS meters position and toggle its visibility
You can toggle the FPS meter (visible or not visible)
You can move the FPS meter to a suitable location along the top of the screen
Show Debug info is now sub-category of FPS meter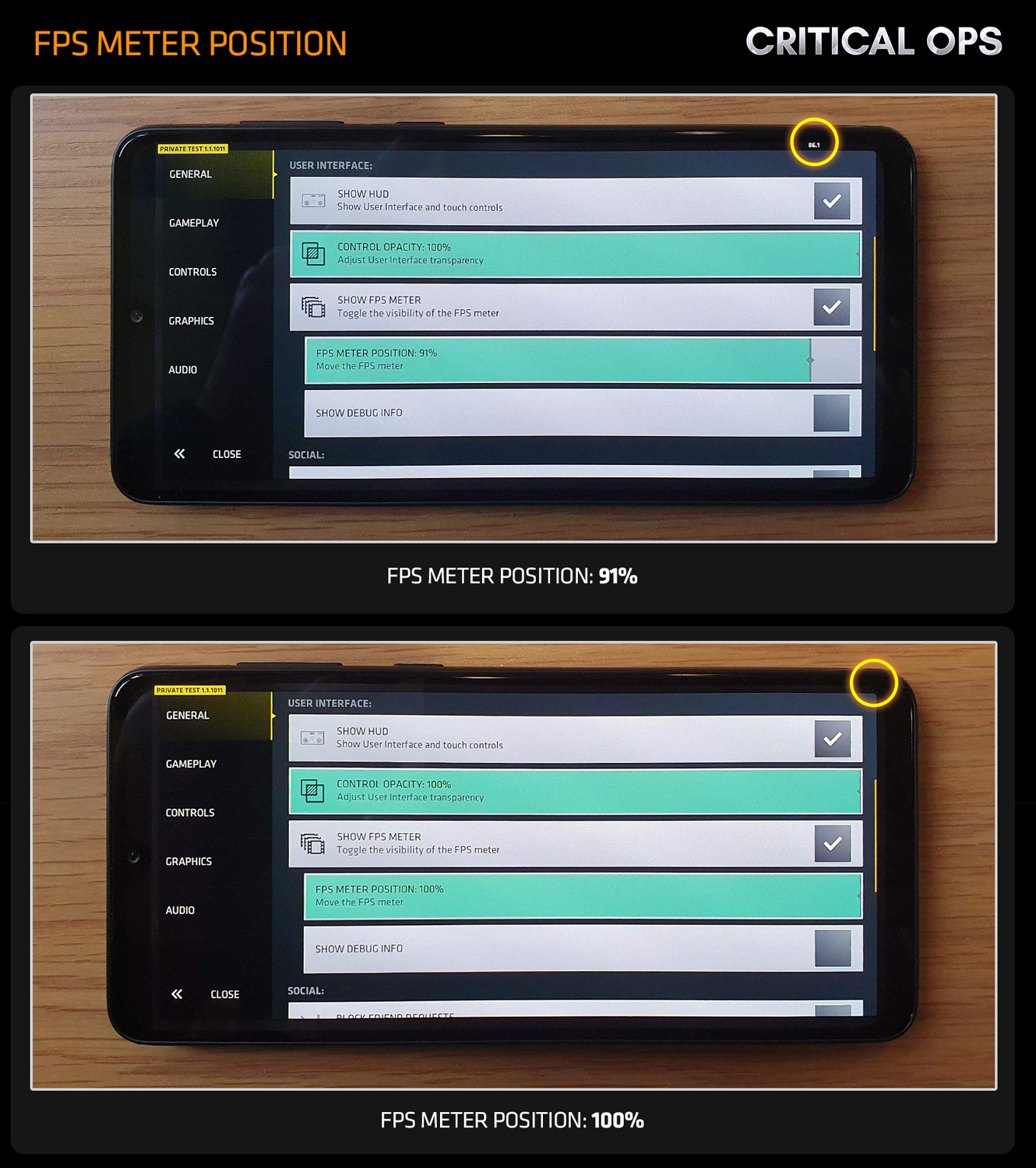 Developer's Comments
The FPS meter was hidden beneath a rounded corner for some devices, while players without rounded corners on their device could always see the FPS meter y in the far top right corner of the screen.
With this quality-of-life improvement, you can adjust and view the FPS meter regardless of your device.
Operation pass update
Added quality-of-life improvements to the Operation Pass to ensure better player experience and address feedback.
FREE rewards are now described more clearly in their big preview
All earned and unlocked rewards will be claimed automatically each time you visit the Operation Pass
You can now buy multiple levels easily at once
Additional small bug fixes & optimizations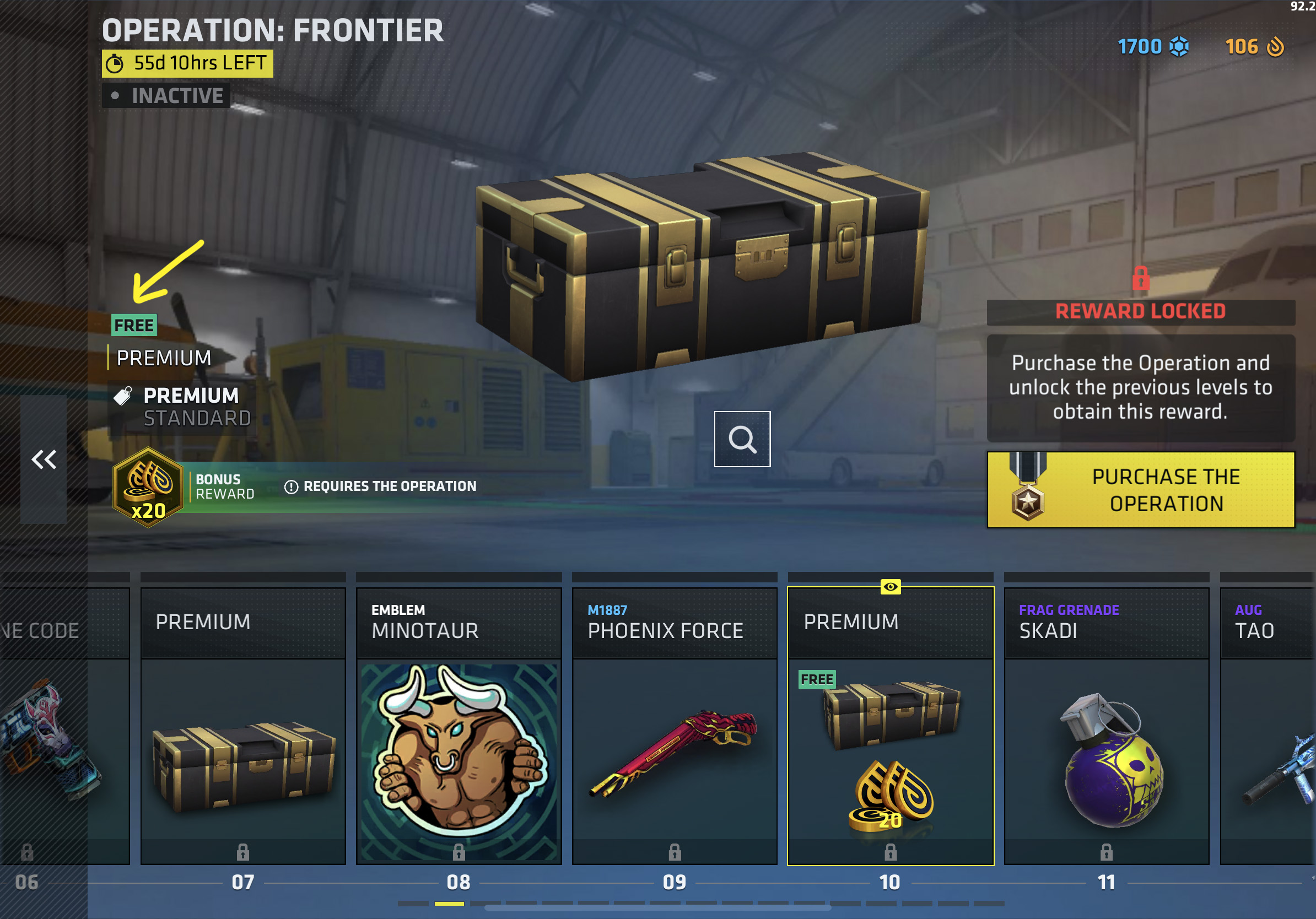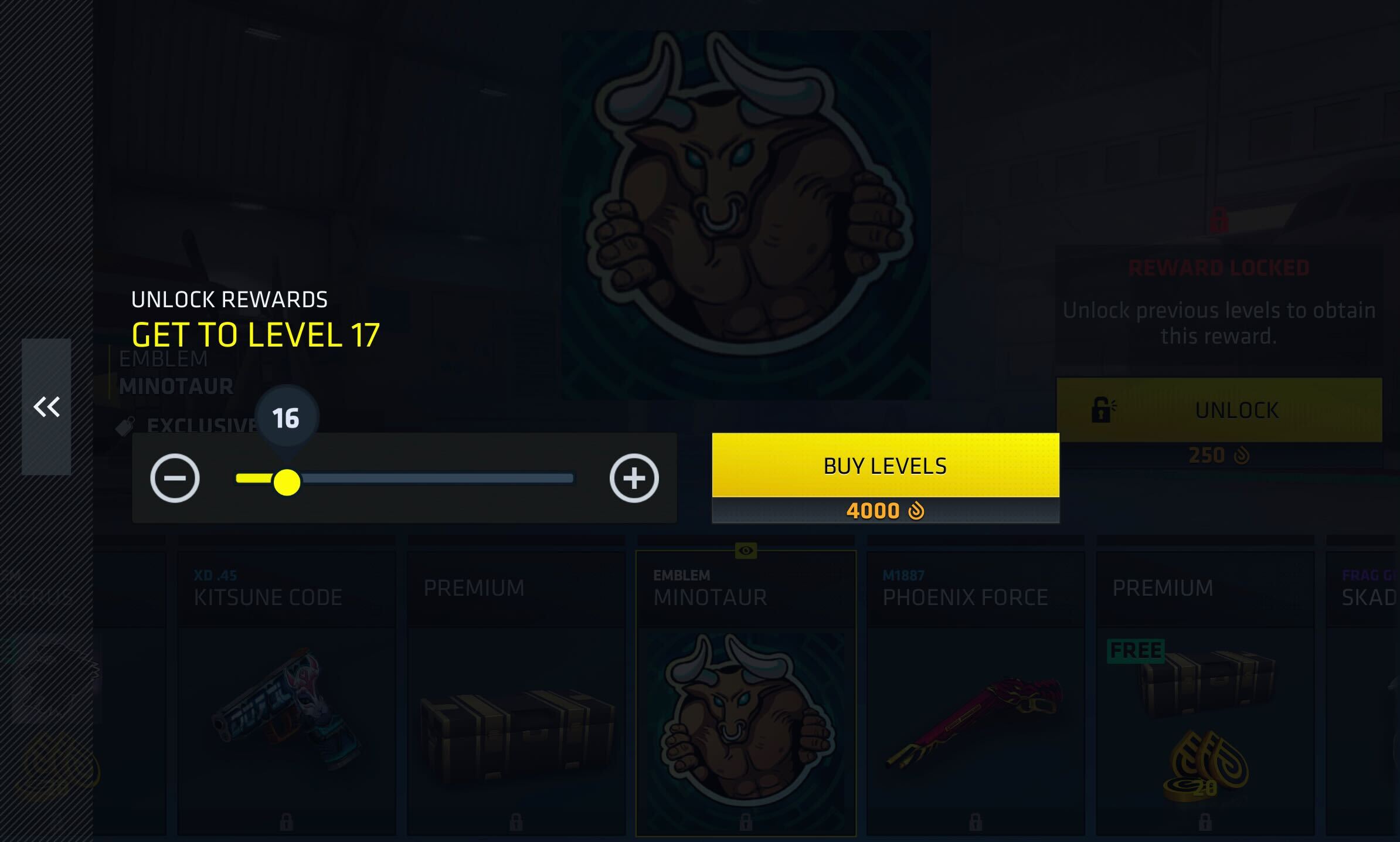 Developer's Comments
We received a lot of fantastic feedback about our first Operation. We identified few improvements that we could quickly address:
We heard some players considered the Operation Pass paid only, this is not correct. To address this we improved the ''FREE'' green tag visibility to highlight free rewards more clearly.
We noticed multiple players had issues claiming all their unlocked rewards, so we automated the process.
Some players choose to purchase multiple levels in their effort to complete the Operation but this was cumbersome. We have now added the capability to purchase multiple levels at once.
We'd like to see all our players engaging with Operation Pass, and all these efforts are towards that goal. We are also closely monitoring the progress and grind of the Operation.
Custom crosshair color
Added the ability to change crosshair color via the player settings
Settings > GAMEPLAY > CROSSHAIR COLOR:
Two new sliders to change the hue and another for brightness
You can introduce your favorite HEX value. It works as a way to save your color preset
Options previously under the "General" have been split into "General" and "Gameplay" tabs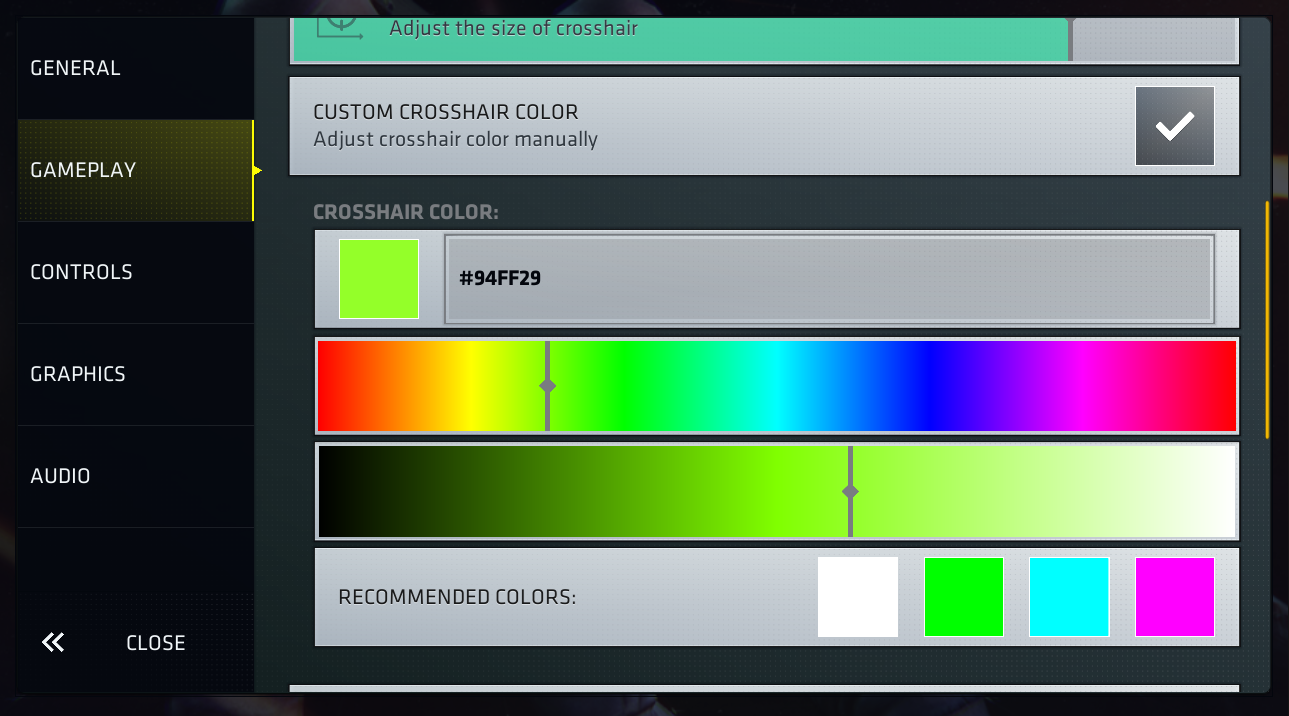 Developer's Comments
For a long time we have been asked about crosshair customization and we were unsure what form of customization would best suit the game and the players expectations. As the first step we decided to introduce color customization. Please let us know on Discord and Reddit, if you enjoy this customization and how we can improve it in the future.
Scoreboard rework to enable match history
All game modes now utilize the same scoreboard
This was required for Match History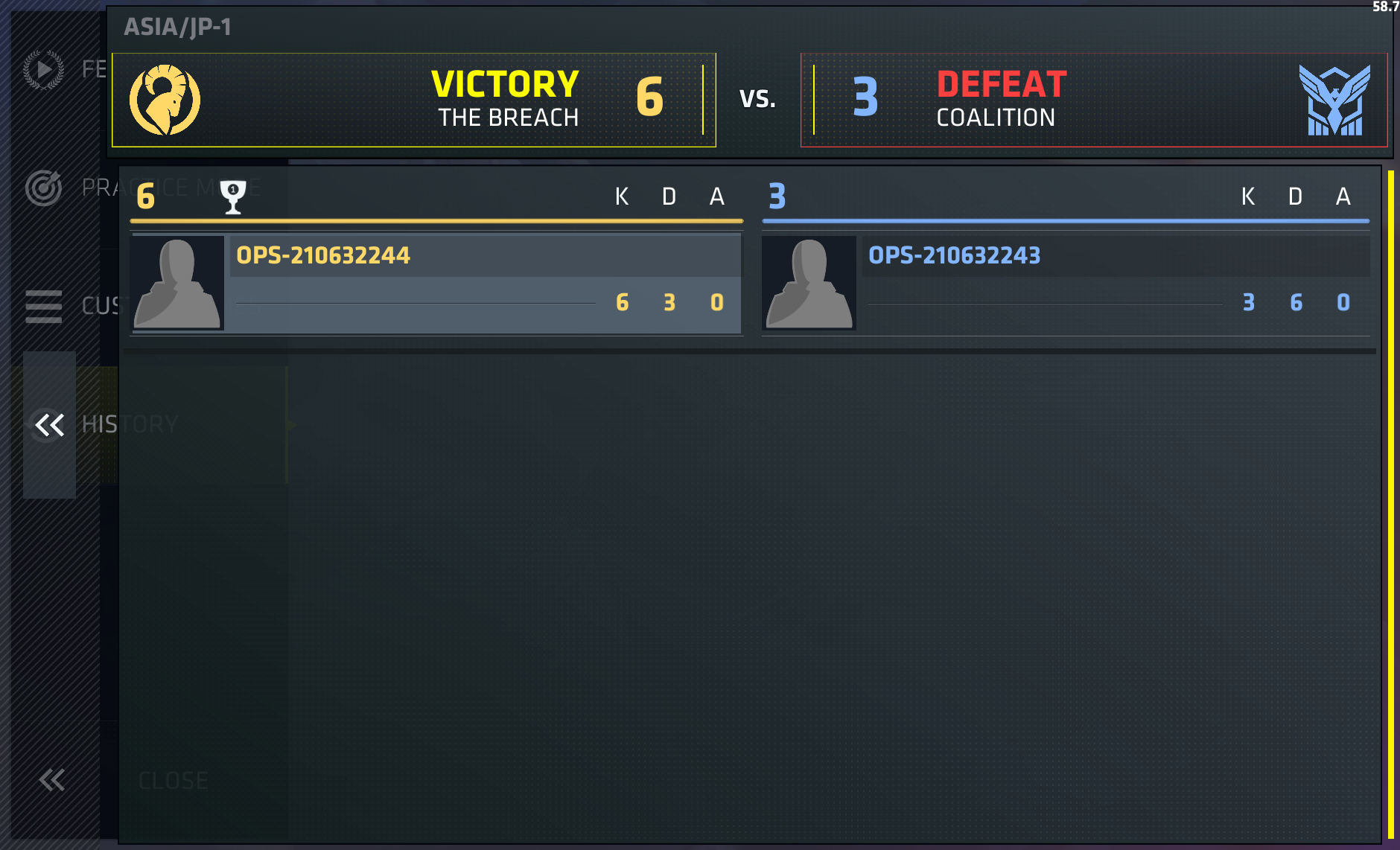 Developer's Comments
Scoreboard improvements are part of our long-term efforts to improve the user interface during the gameplay. We are also working to improve the match end flow so stay tuned for more quality-of-life improvements.
Match history
You can now review your match performance and history in the "History" tab located in the play menu
It includes the map, game mode, scoreboard, victory condition and players you played with
Every participants stats are available on the scoreboard (Kills, Assist and Deaths)
It showcases completed matches only
It showcases matches only on your current game version
It records up to 16 matches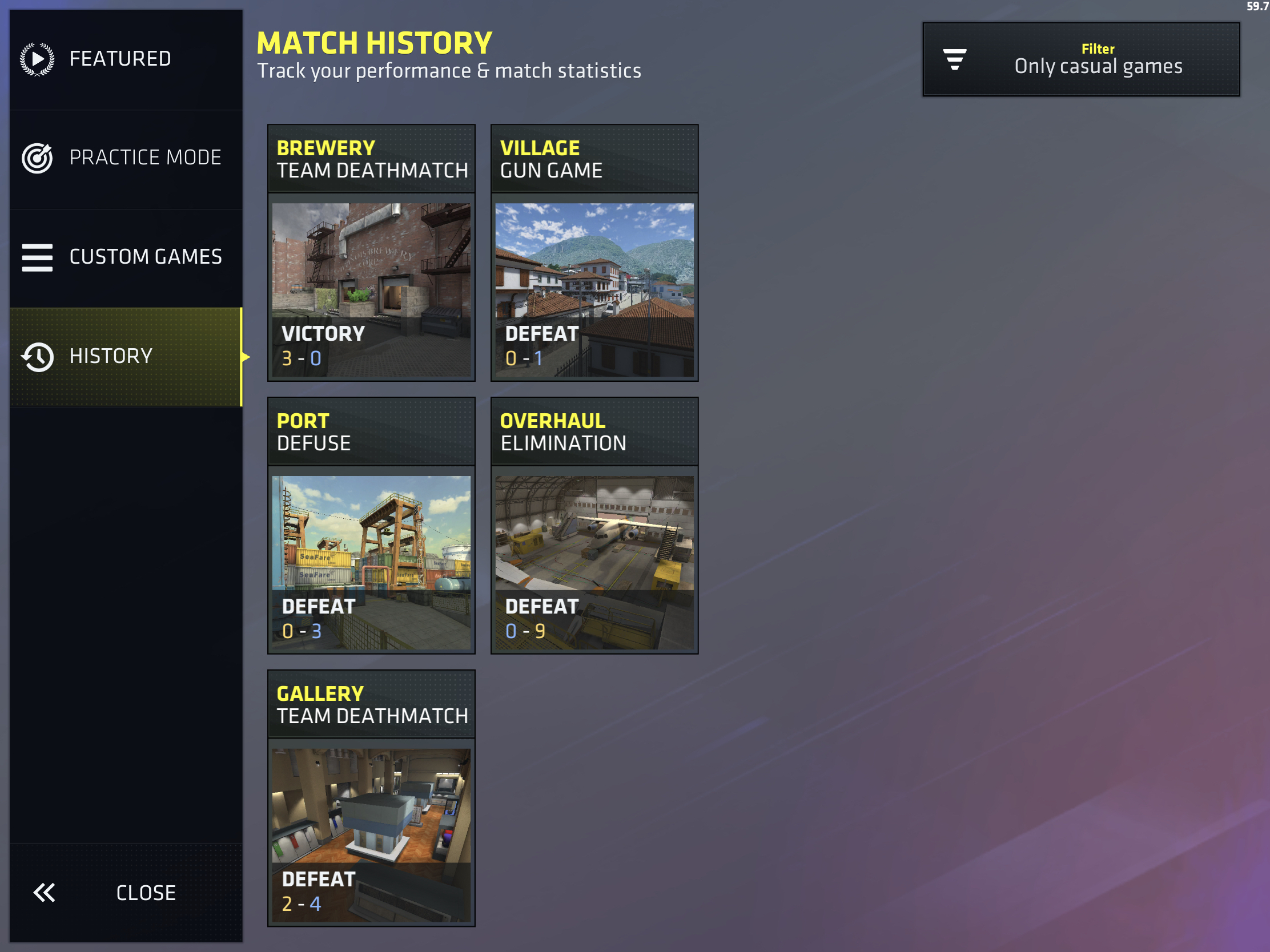 Developer's Comments
Match history tracks featured game modes only, not custom games. We hope this feature allows you to find new friends, and it's a solid step towards helping you build better communities.
Your match history is available for a short period. We will monitor player engagement to introduce quality-of-life improvements in the future.
PUBLIC TEST information label
A special label will be shown for new game updates while they are in public BETA test.
A tag indicating that you are in a PUBLIC TEST version of the game (Google Play Beta or Testfligth)
This way, you can ensure that you and your friends are in the same version
The PUBLIC TEST version utilizes different and fewer servers than the LIVE version
Developer's Comments
We have seen a lot of confusion between LIVE and BETA versions of the game. With this change we want reduce that confusion and openly communicate to all players when they are on test version of the game.
The PUBLIC TEST versions are used introduces new features to the game before releasing it to the general player base. Some Public Test versions might be unstable, and the label helps with bug reporting. It's also a good reminder for those players who enrolled in BETA on both iOS TestFlight and PlayStore Testing Program. Remember testing is voluntary but does help to make the game better and we are grateful to all the player who have helped us throughout the years by testing.
Instructions to join Critical Ops BETA are available here
Adjusted UI item preview scaling and lights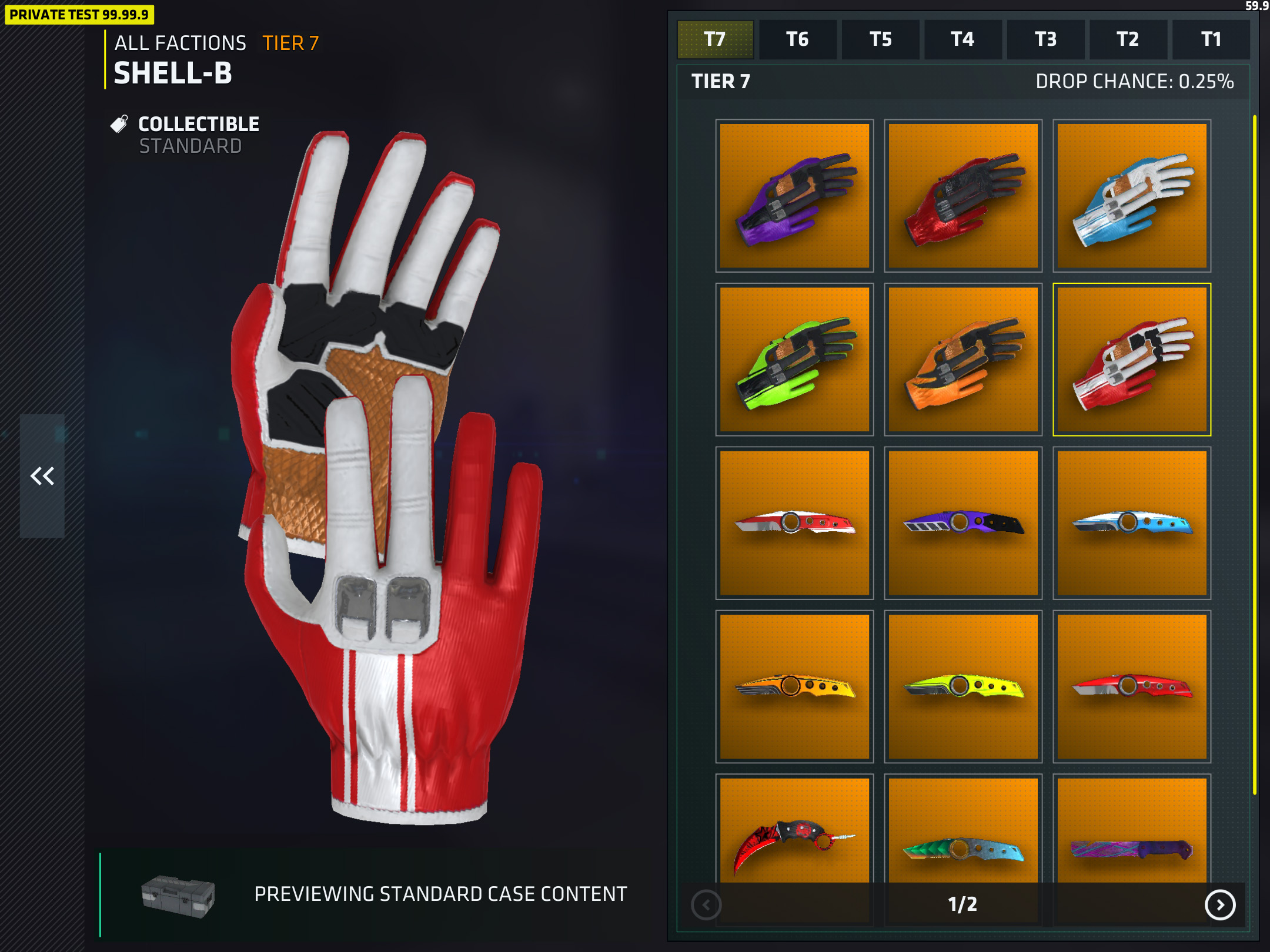 Developer's Comments
Minor UI bug fixes to adjust item preview scaling and item lights for various aspect ratios
BUG FIXES
Various item preview UI screen lights have been adjusted to be more real looking
Fix crash when opening Operation Pass
Fix Operation Pass items not loading properly after re-opening the game
Fix crash when entering a match while in the Loadout menu
Fix second Dynamic Move Pad touch canceling the initial one
Other minor crash fixes and performance optimizations