2019-02-13
Patch 1.3.0 notes
Patch 1.3.0 now LIVE! Available both on Android and iOS. New TDM map, a new weapon, practice mode and more! Critical Pass Season 3 starts on the 21st February ♠️
NEW TDM MAP - HEAT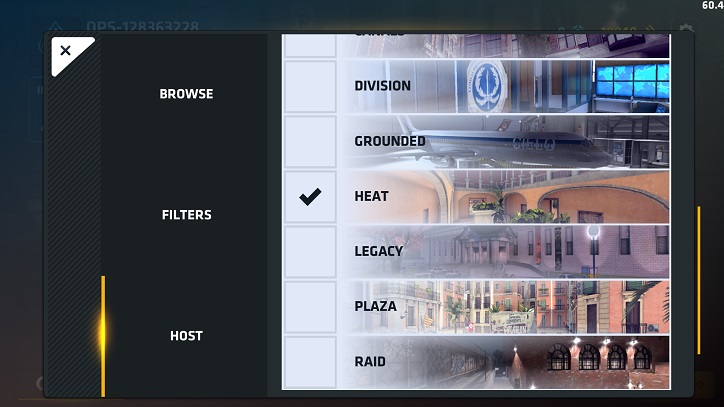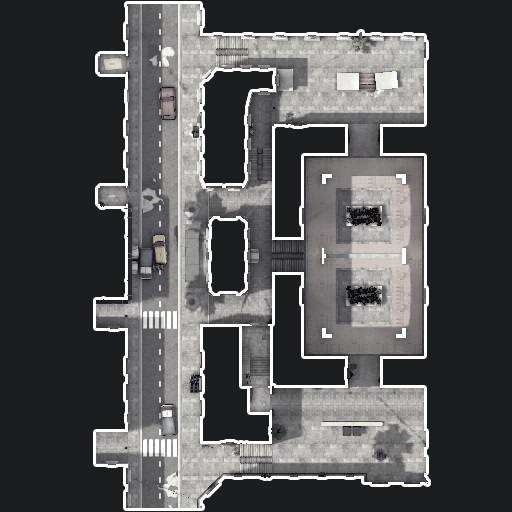 Heat is the next entry in the Deathmatch / Gun Game map pool. It is based on PLAZA, which means it shares a similar theme and visual style.
The layout (and size) of HEAT should cater to all gun types. If you are a fan of the shotgun: try to avoid the main street. If you like to snipe: definitely go to the main street.
Heat is yet another iteration and improvement of the overall under the hood tools of the game. We aim to improve the performance as well as visual fidelity with each new (or reworked) map that we introduce.
PRACTICE MODE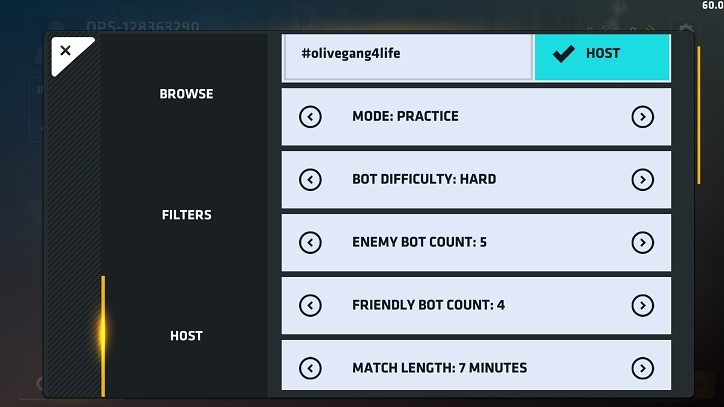 Practice Mode with AI controlled bots has been a popular request for a long time and here it is. Using the Team Deathmatch and Tutorial Match game modes as the base, it will allow you to create custom game rooms for yourself with AI bots.
Customization options currently include:
Bot Difficulty (easy, medium, hard, extreme)
Enemy Bot Count (1-8)
Friendly Bot Count (0-7)
Match Length (1, 2, 3, 4, 5, 6, 7, 8, 9 or 10 minutes, or infinite)
It supports all of the maps that TDM supports, including the new HEAT map. This will hopefully serve as a good tool for practice and allow you to try out weapons without it affecting your K/D ratio or any other progression. The rooms are single-player only, so other players will not be able to join those rooms for now.
THE BREACH AND COALITION DEFAULT EMBLEMS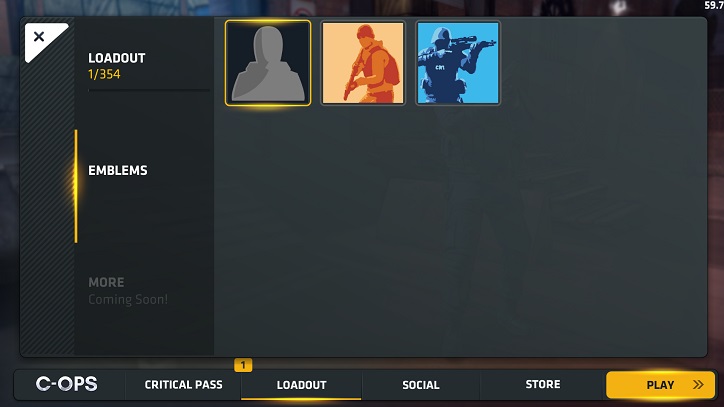 Now you can choose your default emblem from The Breach and Coalition badges.
This means every player has access to these faction default emblems. To change your emblems tap LOADOUT and choose EMBLEMS tab. The emblem that is selected has yellow borders.
Time to choose your faction!
IMPROVED LOADOUT AND HUB UI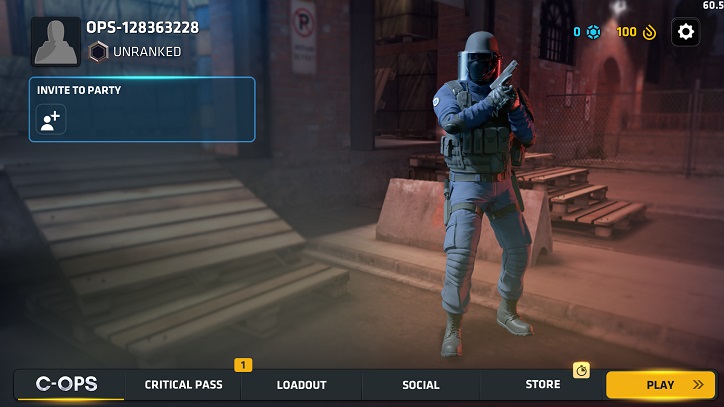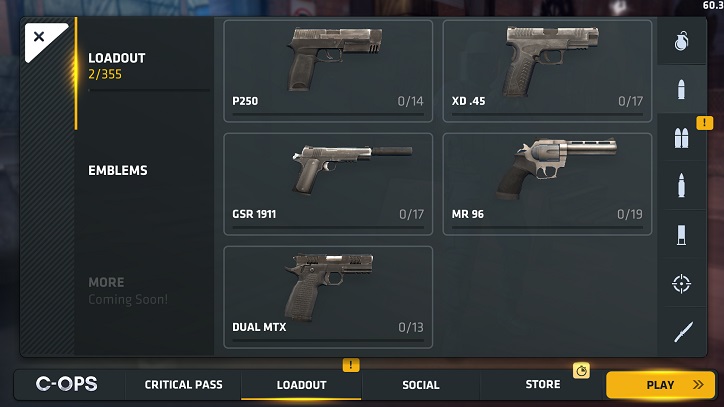 Main menu and LOADOUT have been retouched in this update. The new Hub UI is using a real, frequently updated, and visually dynamic 3D map scene. Looking fresh 🔥
NEW WEAPON - VECTOR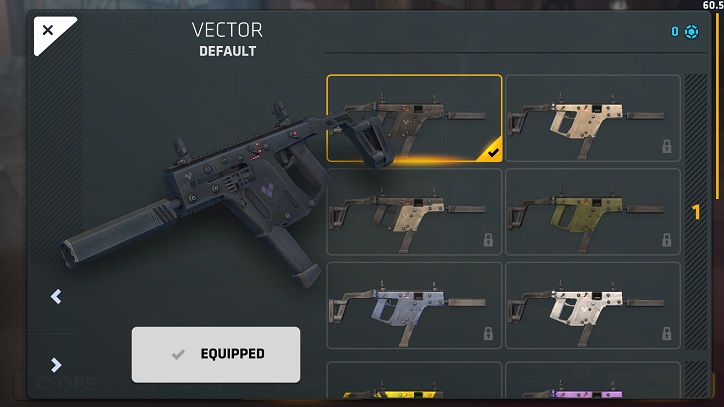 The silenced Vector is a new addition to C-OPS' gun catalogue. It is more accurate than the other SMGs, retains its power up until the mid-range and is equipped with a silencer. Devastating fire rate and low price ($ 1700) makes it viable for an eco round and to be used as a weapon when holding a bomb site.
NEW MELEE WEAPON - TACTICAL AXE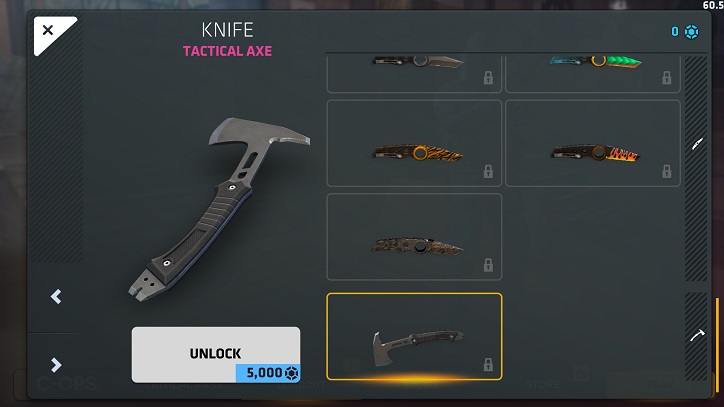 A new melee weapon (basically a new knife skin) TACTICAL AXE has been added to Critical Ops. Damage and range are the same as any other knife. There's no additional skins for the knife yet, but one of the Critical Pass Season 3 rewards is BARONIAL skin for the axe.
OTHER FIXES AND UPDATES