2019-12-03
1.13.0 Patch notes
1.13.0 is now in LIVE and available both on Android and iOS.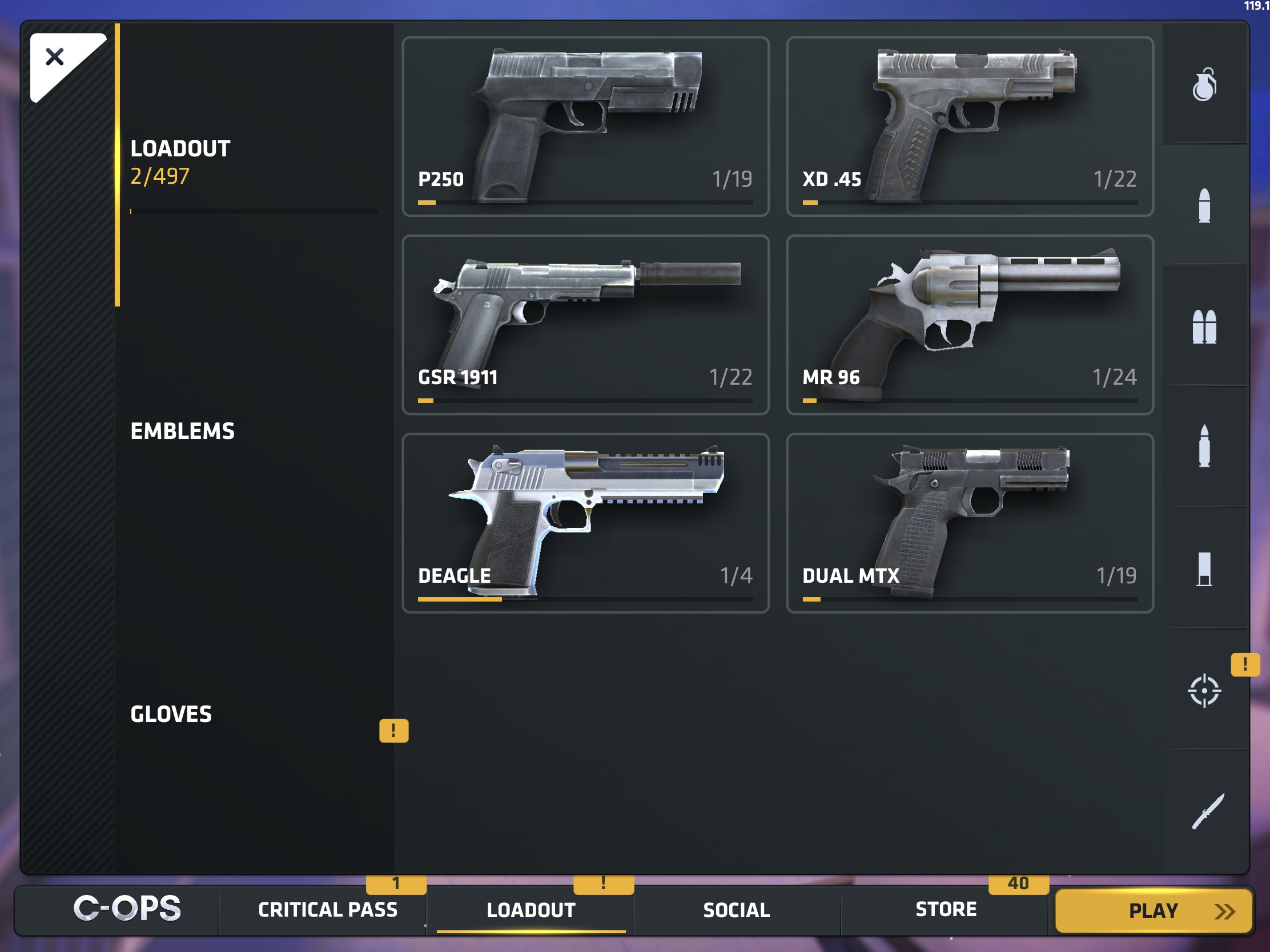 NEW WEAPON — DEAGLE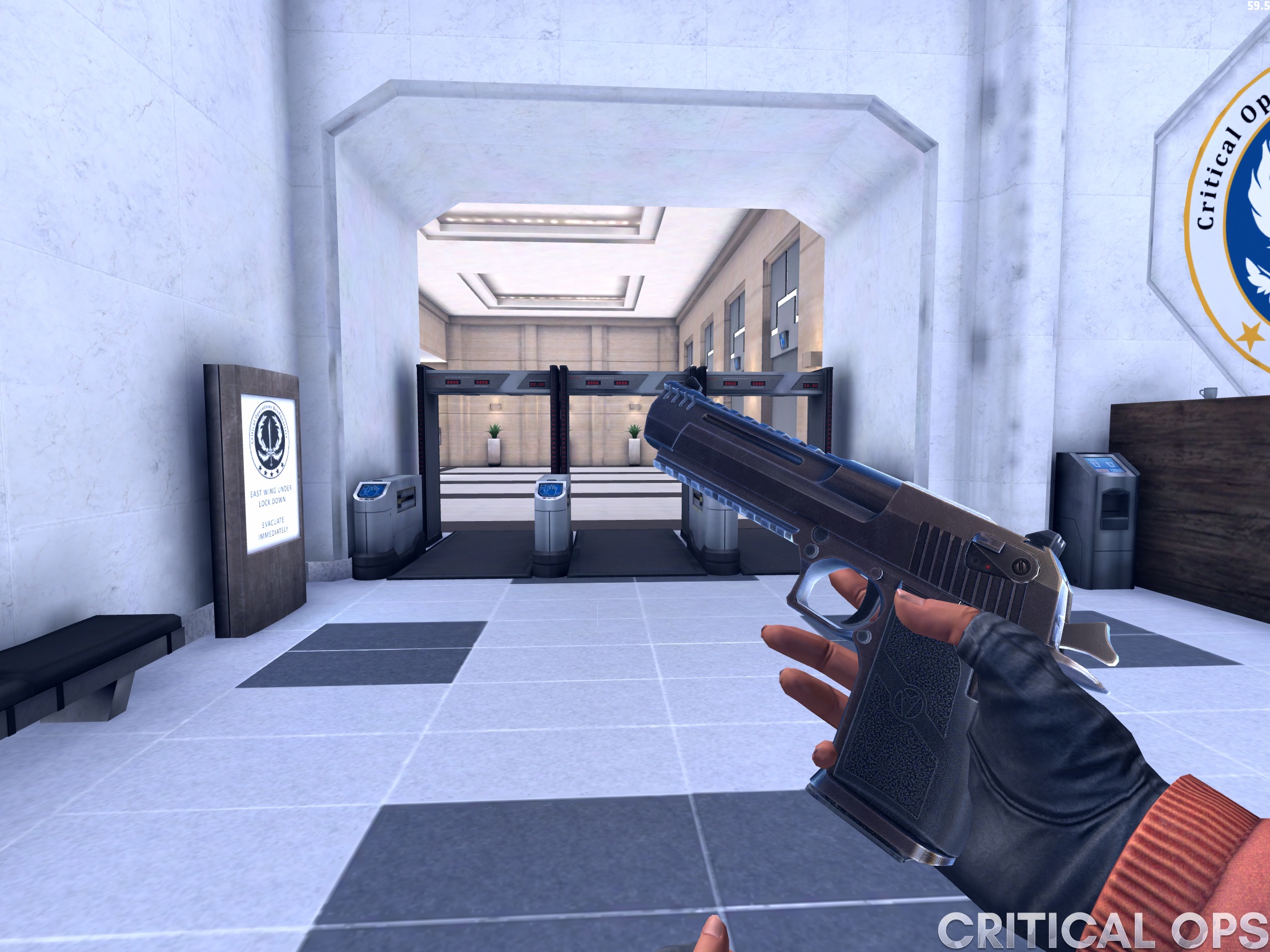 Developer's Comments:
Finally Critical Ops gets a new pistol and it is no other than Deagle, aka Desert Eagle.
This is something we see being requested by tons of players almost on a daily basis. We do listen to our community, and in addition to fullfilling our player request, some players have voiced concerns about Deagle being similar to our existing pistol MR96.
We shared the same concern, but we believe that we managed to design Deagle to be its unique pistol that provides an exciting option to the players.
First of all, Deagle has a faster fire rate, and it is an overall quicker weapon to use as its reload and deploy are faster. The damage is somewhat the same as MR96, with exception when your opponent is wearing a kevlar. Deagle requires three body shots against kevlar, where MR96 only requires two.
The most visible difference is with the recoil. Deagle has a huge recoil, making it hard to master quick shots.
All in all, we believe Deagle is and can be a very powerful pistol in the right hands.
The price for Deagle in Defuse is 700$.
We will monitor the performance and feedback of Deagle after it's release and will improve on if necessary.
See you in the game!
NEW KNIFE - BALISONG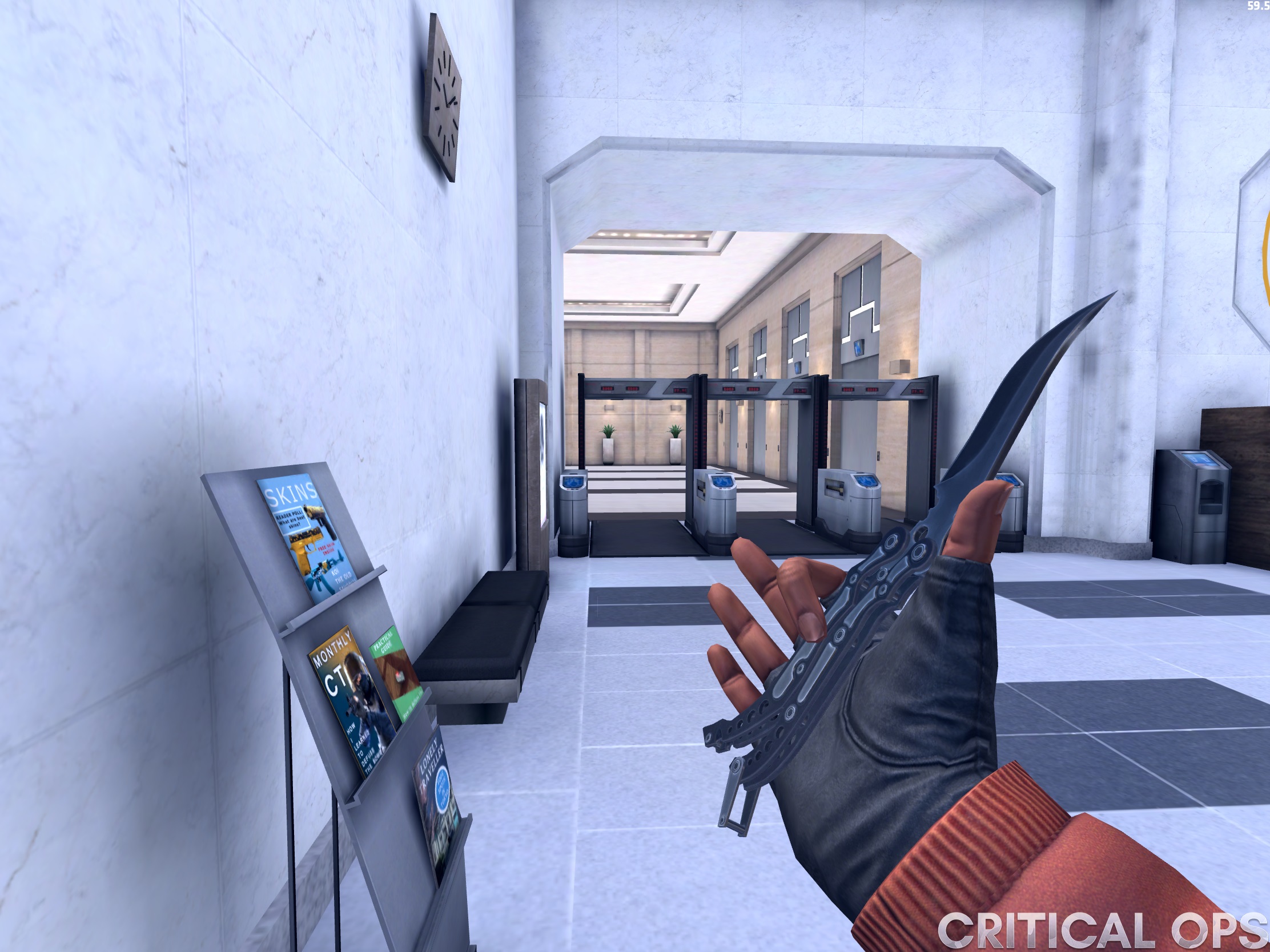 New Knife skin
Butterfly knife aka Balisong
Developer's Comments:
Highly requested Balisong knife will be making its appearance in Critical Ops on patch 1.13.0
XP Boost at Match End
XP Boost for a match can now be acquired after you finish a match by watching a video advertisement
The boost grants 50 % more experience when acquired
This only affects the XP gained from that single match
XP Boosts can no longer be acquired before the match or stacked for later matches
Case Content Preview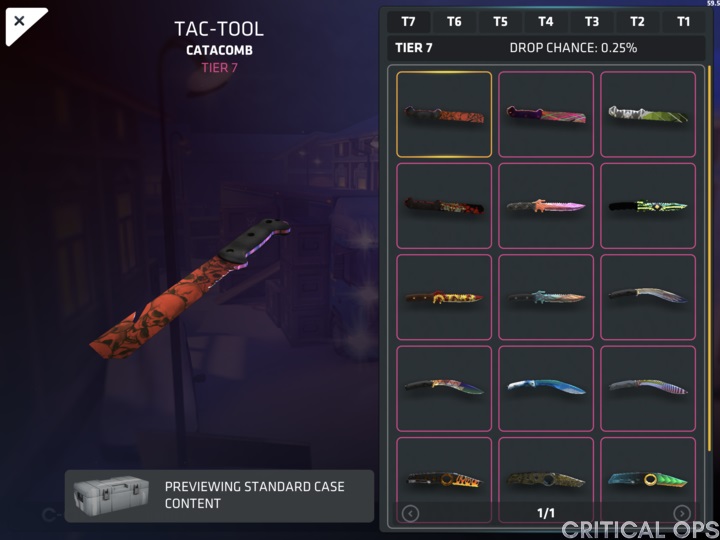 Players can now preview the content of a case before making a purchase. Keep an eye out for a magnifying glass icon next to weapon cases.
We are slowly rolling out this feature so you might not get this instantly
Developer's Comments:
Previously the case content has been challenging to preview from loadout, but with this feature, players are able to preview the content with ease.
New Tier Colors
The tier colors for content have been updated.
Developer's Comments:
We previously had some slightly confusing coloring scheme with the tiers, and they weren't initially designed for up to 7 tiers, so we decided to update them to make each tier stand out better, and make them more consistent with player expectations.
OTHER FIXES AND UPDATES
Optimized loadout and menu performance with minor changes to how the menu looks
Fixed certain emblems failing to load
Improvements to performance on low-end devices and low settings
Fixed Critical Pass Off-Season description text being misaligned
Fix grenade thumb rotations
Fixed enemies not being spotted on the minimap.
Fixed credits/cases from Critical Pass not updating properly
Fixed audio of weapons coming from a bit wrong location
Fixed being able to plant bomb into unreachable spots in the "Port"