2019-10-21
Nights Of Horror II|Patch 1.11.0
Nights of Horror has fallen in Critical Ops once again, with a plenty of features! Hop into the new HALLOWEEN Game Mode and survive the MANHUNT!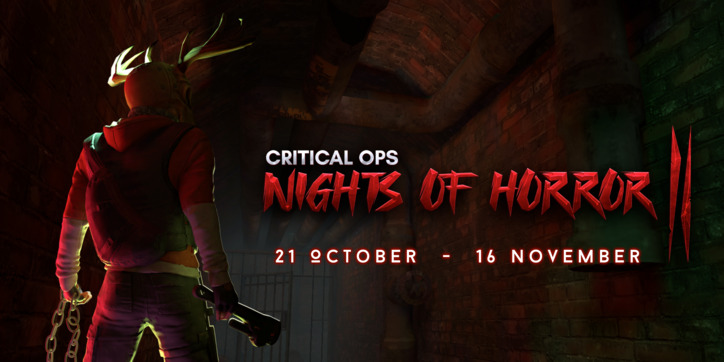 NEW FEATURE: Lucky Spin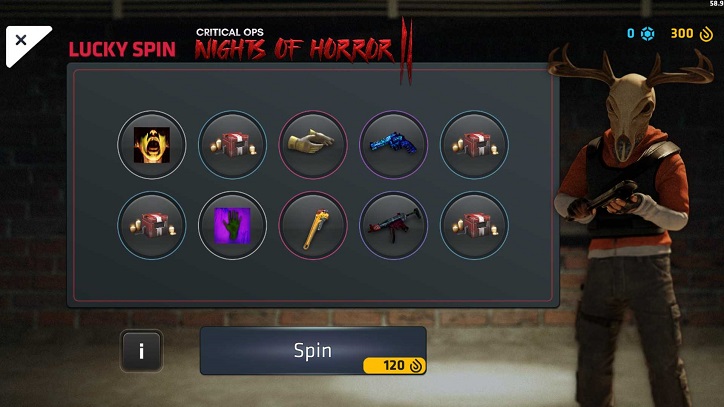 Lucky Spin is a new way of acquiring items. There are 10 unique items to unlock in each time limited Lucky Spin with varying rarity.
All items are displayed on the Lucky Spin and can be previewed.
With Credits you can spin the wheel and your reward will be randomly chosen from the available items.
NOTE that once an item is obtained you can't receive it again, which increasing the chances of getting the remaining items.
Spinning the wheel 10 times guarantees that you will get all the rewards.
EVENT RULES:
A reward is guaranteed for each spin.
Each reward obtained will be removed from the prize pool and can't be received again.
Credit costs increase with each spin.
NEW COSMETICS: Gloves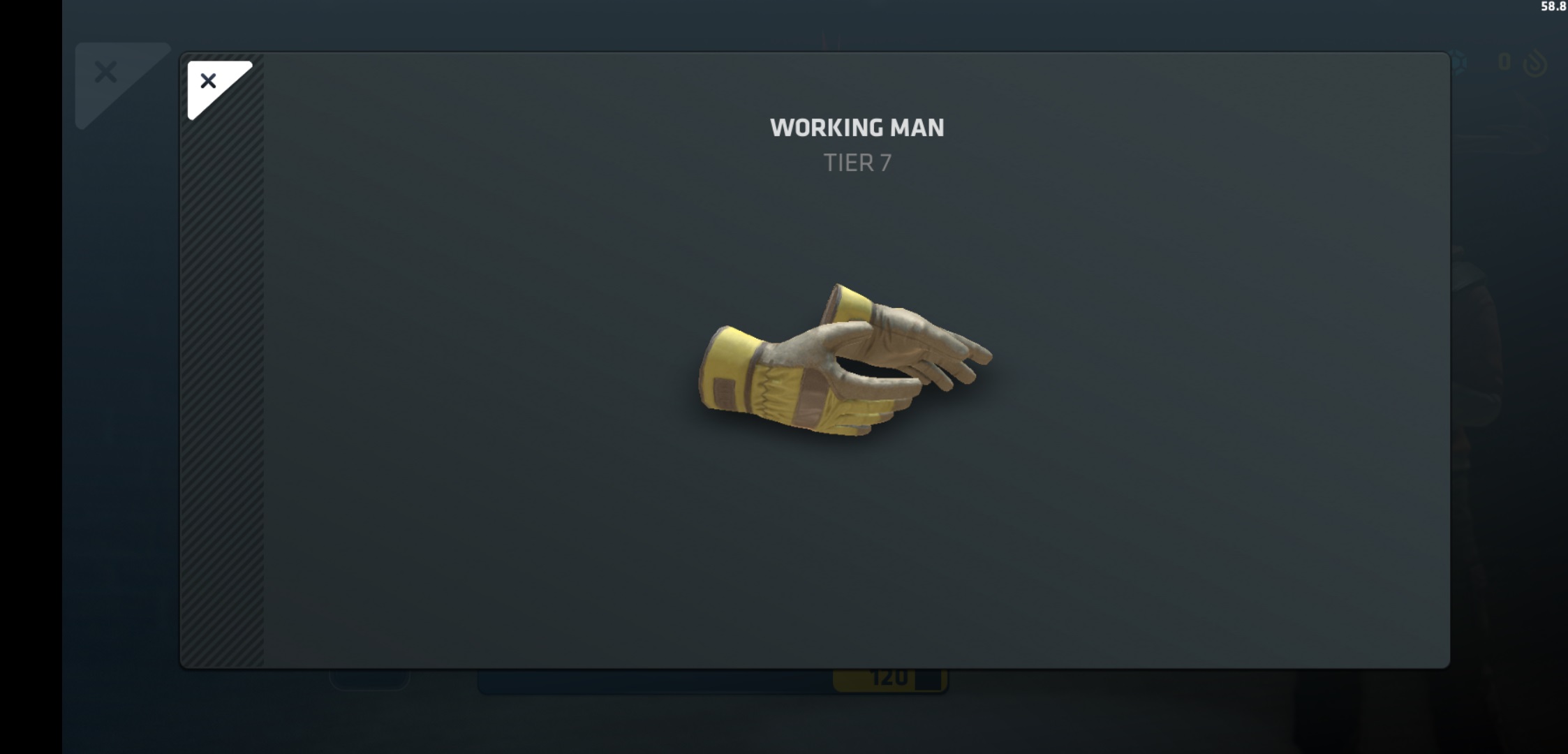 Currently one set of Gloves can be obtained from LUCKY SPIN: Nights of Horror II. In the future, we will be introducing new gloves and other methods to obtain them.
Gloves can be found from LOADOUT > GLOVES
DISCLAIMER: During a game Gloves are only visible in first-person-view and when inspecting another player.
Developer's Comments:
Gloves, commonly worn on hands to provide protection.
NEW EVENT GAME MODE & MAP
NEW EVENT GAME MODE "MANHUNT"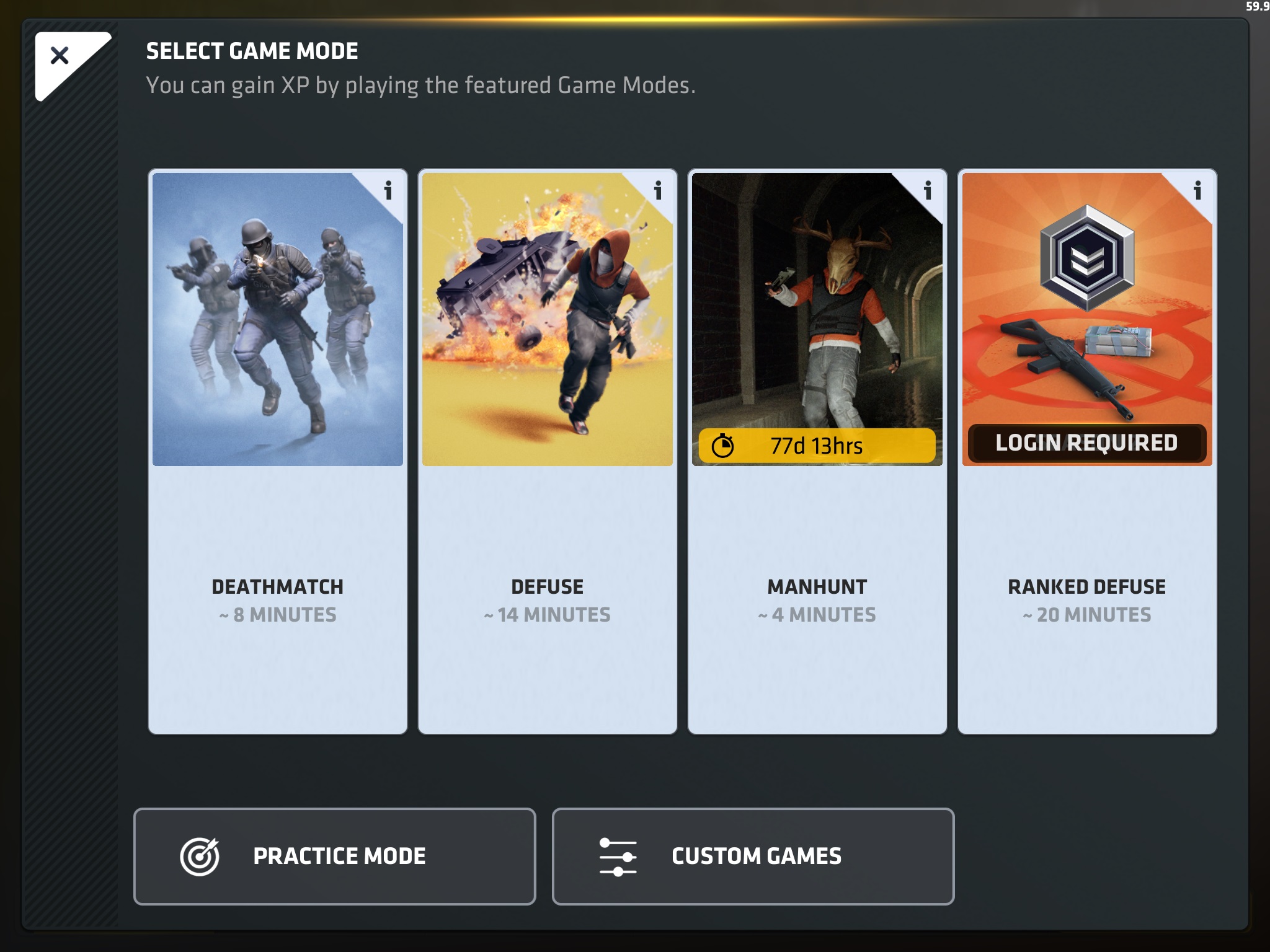 EVENT RULES:
Manhunt is a special event gamemode. In this 10 player mo,de, The Breach hunt down the Coalition while they try to survive until end of the match. Each hunt down member of the Coalition joins the Breach in their hunt.
One player chosen at random to start as The Breach member
The Breach only use a special Pipe Wrench weapon
Coalition can buy equipment in the Buy Zones located in the map
Game mode has total of 10 players (One will turn to Breach after the warmup has ended)

NEW EVENT MAP "PURIFY"
New Manhunt map "Purify" added.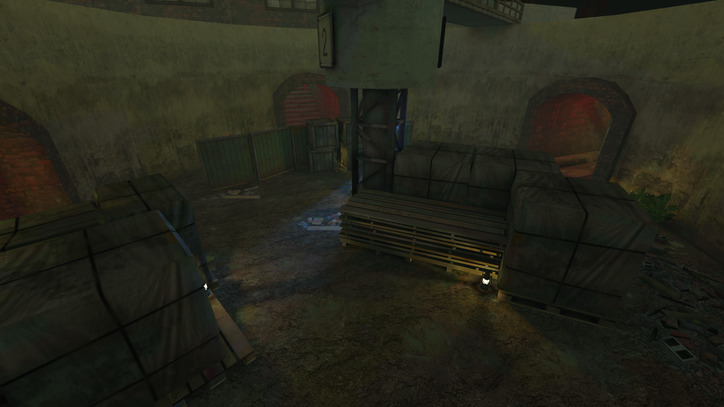 Developer's Comments:
Purify: a new event map (or: Manhunt map) will be available in C-OPS, it will first be introduced as event mode only map, meaning you cannot play in this map in custom games yet (that will be possible in future updates).
Dark corners, many routes and spooky ambience will all be featured in Purify. Every room and hallway is connected and you can also use the tunnels to navigate through the map. Several highlighted places (blue spot lights) will indicate where you can buy equipment and weapons (applicable to Manhunt mode), there are 4 of these areas in Purify.
We would love to hear your feedback on how we can keep improving these kind of event/game mode specific maps!
RANKED DIVISIONS & DEFUSE BONUS KILL REWARDS
RANKED DIVISIONS
INTRODUCED: Divisions to Ranks from Bronze to Master - These ranks are now divided into four divisions 1, 2, 3 and 4. - This doesn't effect the rating system and is to only provide clearer progression within the rank you are in.
BONUS KILL REWARDS
Bonus kill rewards were introduced to gamemodes that involve money($)
SMG kill now grants x2 money. This is $600 in defuse.
Shotgun kill now grants x3 money. This is $900 in defuse.
Knife kill now grants x5 money. This is $1500 in defuse.
Developer's Comments:
Rank Divisions are visual progress system for Ranked. The goal is to provide players more feedback on their ranked performance as they will be progressing between divisions. Rank ups and downs will now be more common as each rank from Bronze to Master is split to four sections. This change should make it much more clearer when you can expect a change in rank.
HALLOWEEN EVENT CASE
Halloween event case and Critical Pass Season 8 introduces close to 100 NEW spooky skins, including a new knife model!

Other
Fixed the FPS counter being out of screen on various devices
Fixed too small font on the offer button in the hub in various scenarios
Various fixes to the minimap
Various localization fixes
Added "Debug Info" option in the settings menu for memory usage tracking