2019-09-30
Patch 1.10.0 notes
Patch 1.10.0 is now LIVE and available both on Android and iOS!
New limited-time game mode and case - CLOSE QUARTERS, new Defuse map PORT, new submachine gun MPX, reworked LEGACY map (fresh look and more nade spots), added custom reload- and inspect animations, customizable mini-map and menu button (you can move them now!!) as well as other updates and fixes!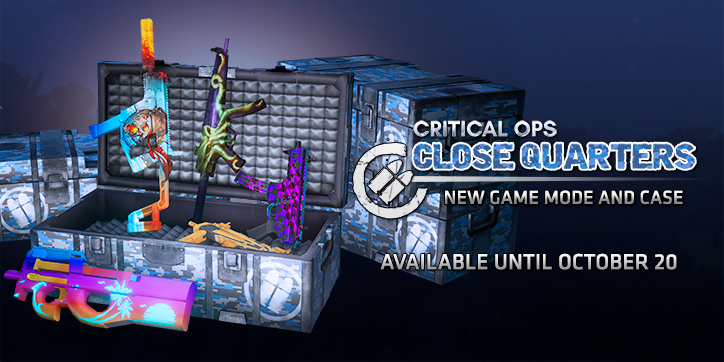 NEW GAME MODE & CASE - CLOSE QUARTERS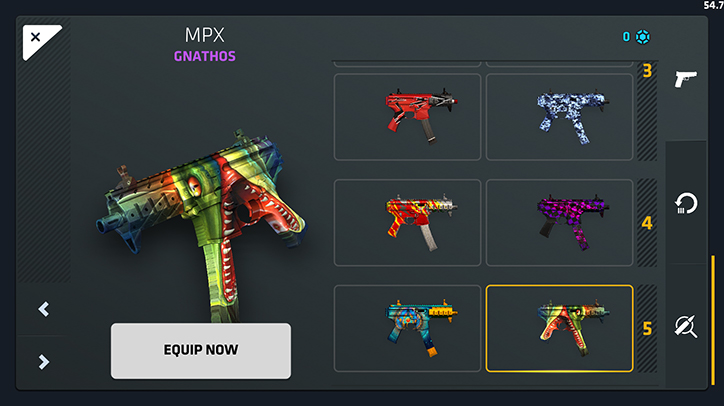 Take action in close proximity to the enemy during the CLOSE QUARTERS event!
Limited time SMG only game mode and the special case now available in the patch 1.10.0, available until 20th October.
GAME MODE - SMG GUN GAME
CLOSE QUARTERS is a unique, limited time, SMG only Gun Game!
There are six levels and five submachine guns, to get to the next level you need two kills per weapon (but only one kill with a knife). Kill Stealing works per usual. The levels are:
LEVEL 1 - Vector (2 kills)
LEVEL 2 - P90 (2 kills)
LEVEL 3 - MPX (2 kills)
LEVEL 4 - MP7 (2 kills)
LEVEL 5 - MP5 (2 kills)
LEVEL 6 - Knife (1 kill)
SMG CASE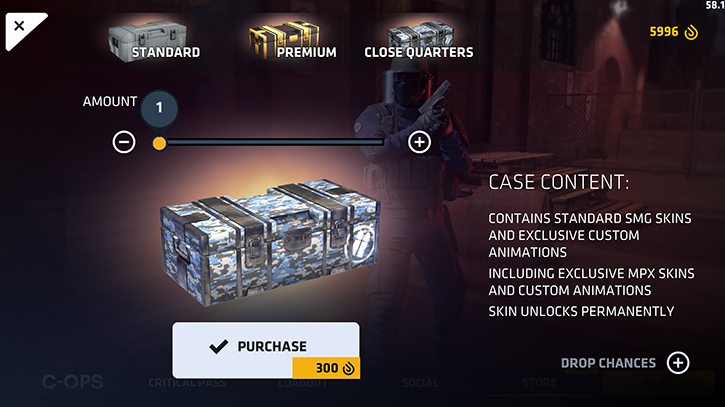 Similar to SHARPSHOOTER case introduced during Summer '89, CLOSE QUARTERS case is a special, limited-time submachine gun skin case. Available in the Store now!
CLOSE QUARTERS case contains following items:
all standard SMG skins
15 brand new MPX skins (these skins are CLOSE QUARTERS exclusives)
Tier 6 MPX inspect animation - TELEKINESIS
Tier 6 MPX reload animation - FLIP AND SNATCH
Tier 6 VECTOR inspect animation - BASKETBALL
Tier 6 MP5 RELOAD animation - KARATE CHOP
Tier 6 MP5 inspect animation - SLAP
CQ EVENT TOKENS
Specific event skins (MPX CLOSE QUARTERS skins only, not SMG skins or custom animations) can be bought by using Event Tokens. Event Tokens are received whenever you get a duplicate Skin through the CLOSE QUARTERS cases. After the event, all of your remaining Event Tokens will be converted into regular blue Tokens.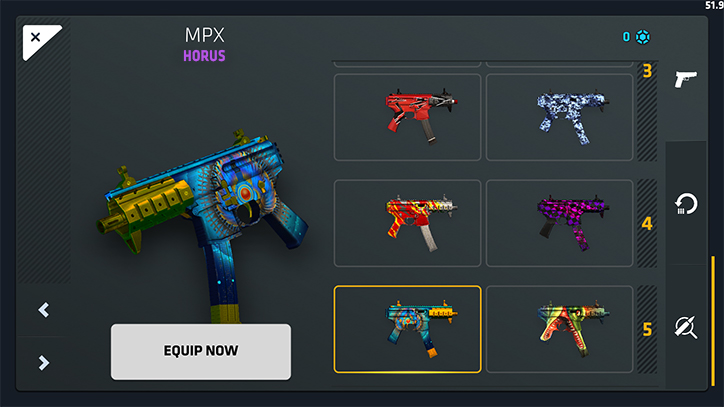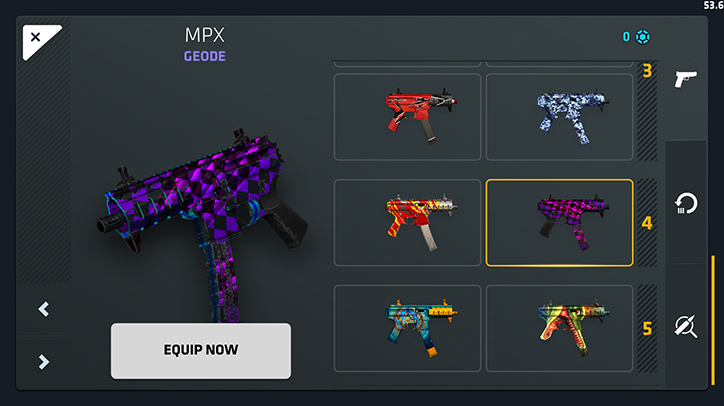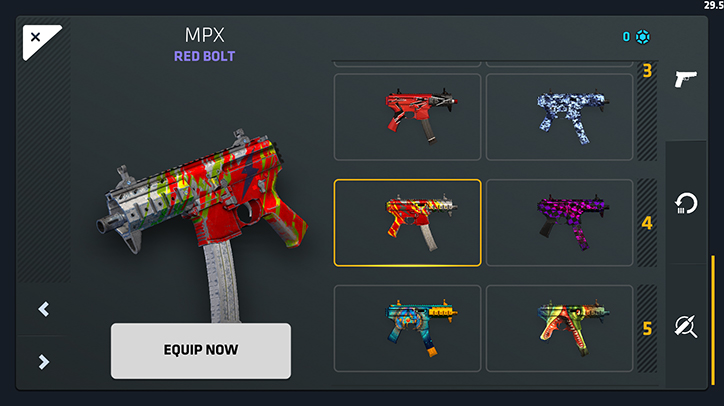 Developer's Comments:
With the new SMG MPX releasing, we wanted to highlight our SMG pool by introducing a limited-time only game mode: CLOSE QUARTERS. CLOSE QUARTERS is a Gun Game variant with players having to go through all of the SMGs in our game. There is six levels total, 5 SMG and 1 Knife, and each level requires 2 kills.
NEW DEFUSE MAP - PORT
Take the fight to the riverside!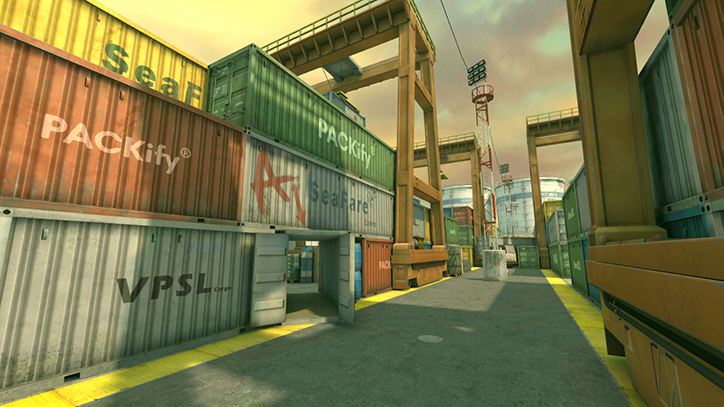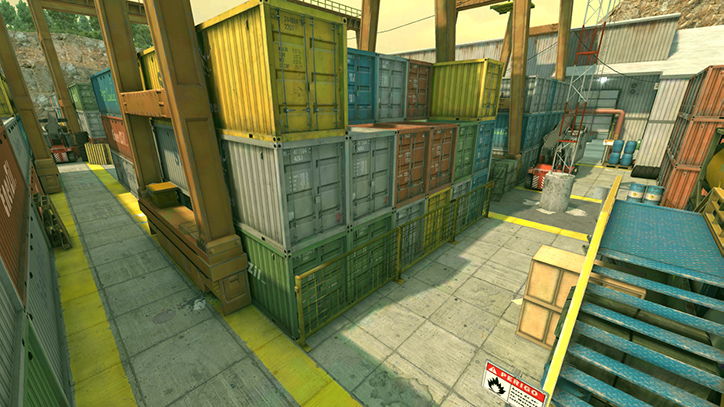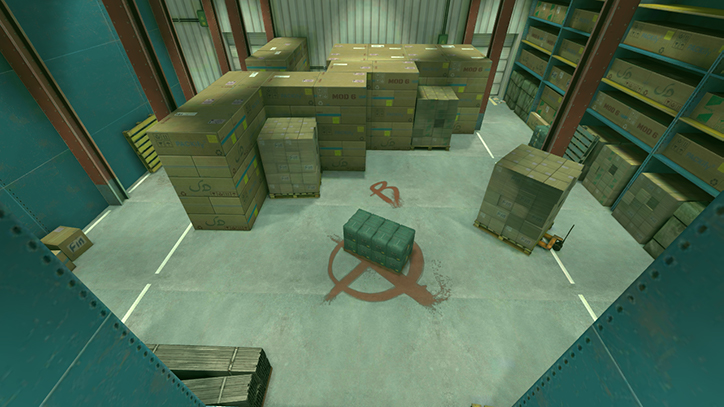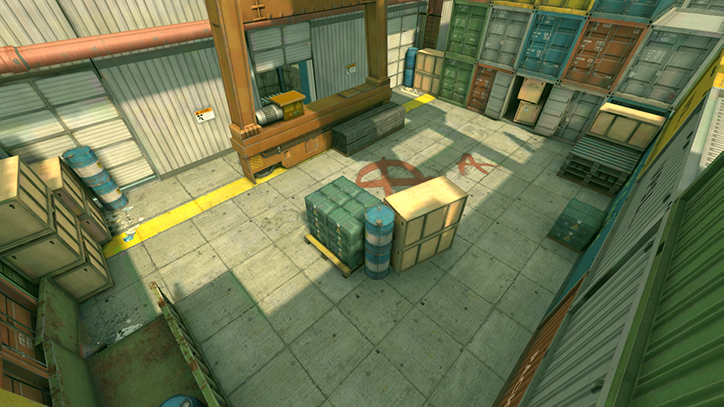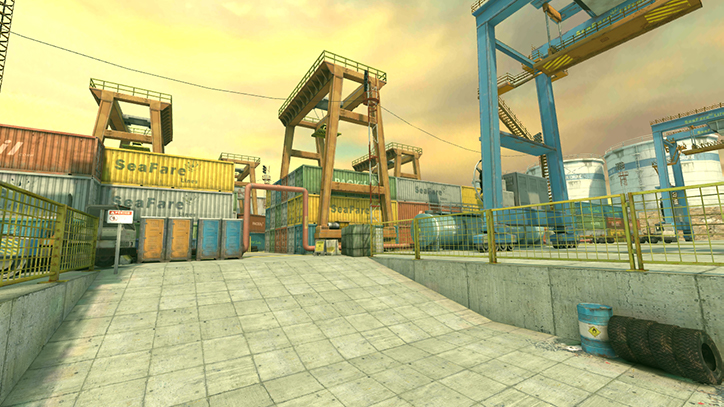 Developer's Comments:
The Defuse map pool will be enriched with the introduction of PORT, a new Defuse map set in a container port. PORT also supports Team Deathmatch, Gun Game, and Practice.
The objective of The Breach is to target valuable supplies of the Coalition as well as cutting off the supply chain by rendering the port useless. They arrive by small boats, in the hope of having the element of surprise. However, the Coalition managed to already arrive on the scene! And they are trying to stop The Breach from achieving their goals.
Defuse mode enables the use of utilities (smoke, flash, grenade), and PORT is specifically built with pieces of equipment in mind. Under many circumstances, the outdoor area will allow for throwing smokes to any position before setting up an attack (or vice versa to set up for defense). Clearly, this was highly requested by the community, and hence PORT was made to cater to those wishes. Know your angles and give your team an advantage!
Watch Naigel and Mako debrief the map and tell more about it!
NEW SUBMACHINE GUN - MPX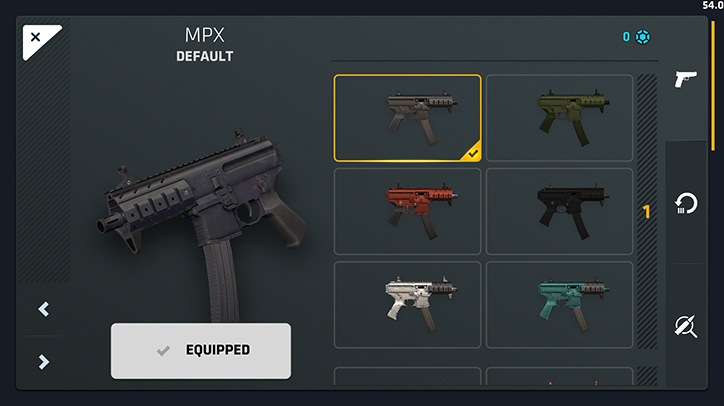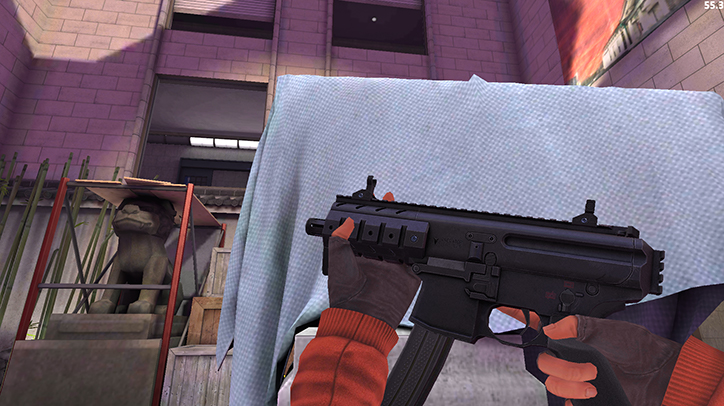 Developer's Comments:
MPX* is a new SMG added into our weapon pool!
It is powerful at short range, and MPX maintains its power to medium range. Like M1887 is to FP6, the new submachine gun is an alternative option for players to use instead of MP7.
*skins available soon
REWORKED LEGACY DEFUSE MAP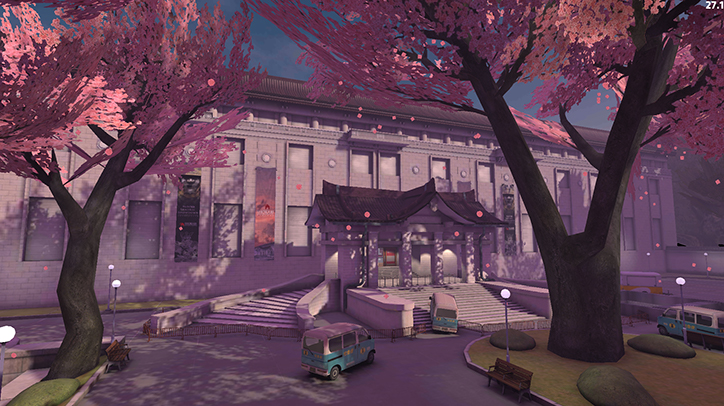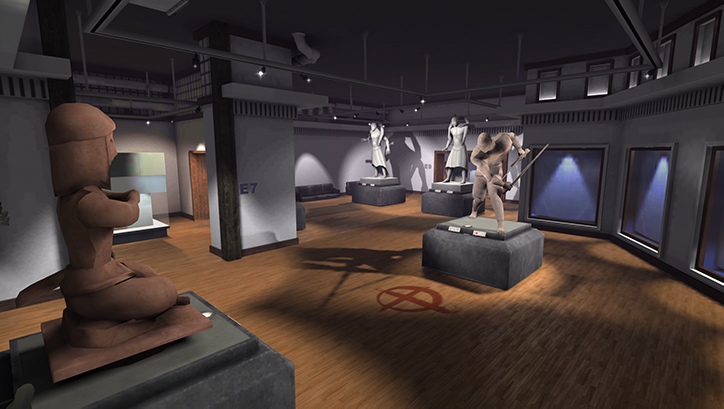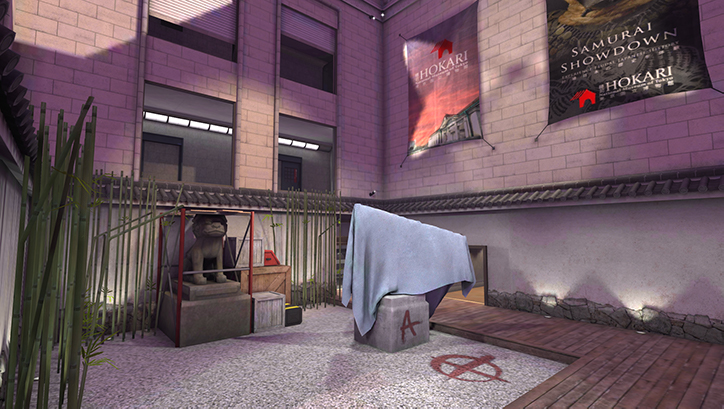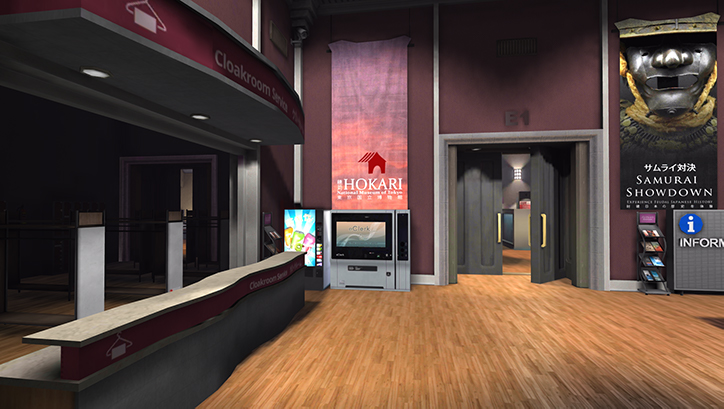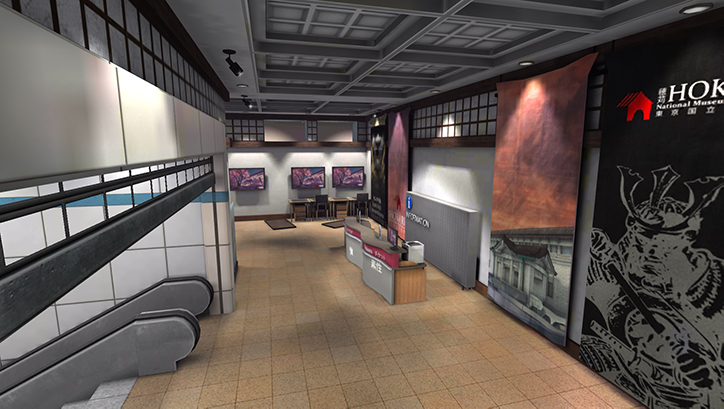 Developer's Comments:
LEGACY has received a facelift! The map has been rebuilt, and it has received new lighting. This is to strengthen the original fantasy of LEGACY. Without affecting the core layout of the map too much, of course.
LEGACY is now surrounded by a lush park, with the cherry trees waving beautifully in the wind. The gallery can be seen from the bombsite A, and the bombsite B is now as moody as the exhibition should be. We also wanted to try connecting rooms together in an interesting way. Right now the lobby room's cloakroom has a door opened to feudal exhibition corridor. And museum-side subway entrance room has air vents opened to the glass room. Maybe these changes will find their ways to other rooms too!
We hope players have fun in reworked LEGACY 🌸 And please, give us feedback on how to evolve map even further!
CUSTOM ANIMATIONS - RELOAD & INSPECT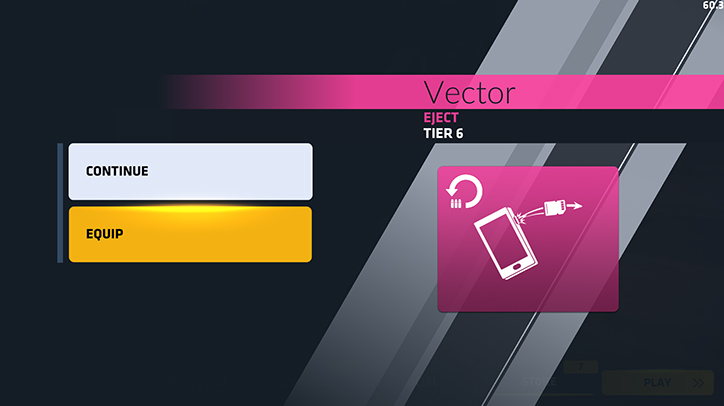 In 1.10.0 we have added the ability to equip different first-person animations for weapon reload and inspect!
To change reload and inspect animations, navigate to LOADOUT, and choose the desired weapon and from the right side, you can modify the animations.
Currently animations can be obtained from CLOSE QUARTERS case only. In the future, you can unlock Custom Animations from Flash Sales, Cases, and through the Critical Pass!
Custom animations are TIER 6 items.
NEW LOADOUT MENU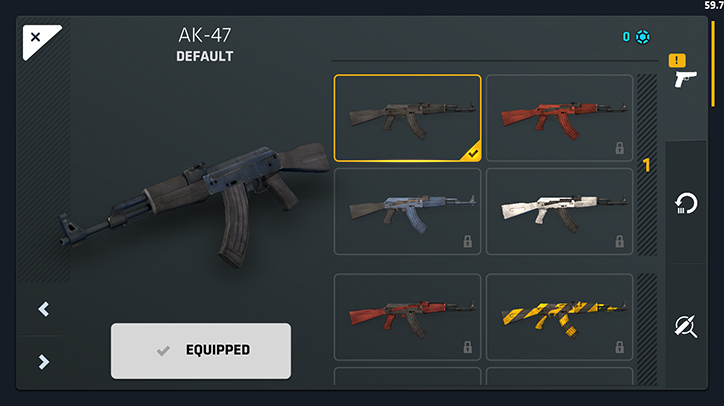 CUSTOM ANIMATION - RELOAD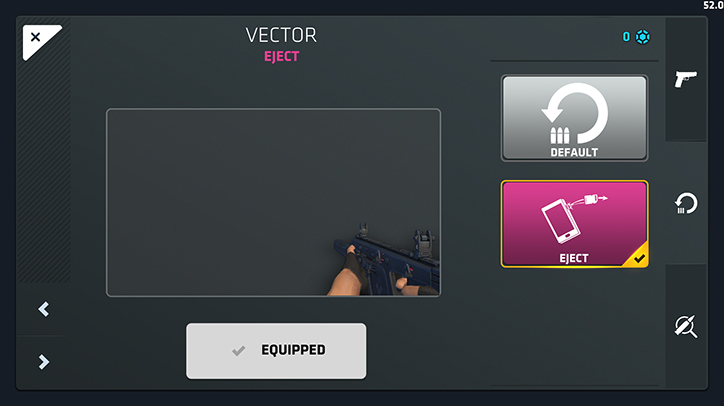 CUSTOM ANIMATION - INSPECT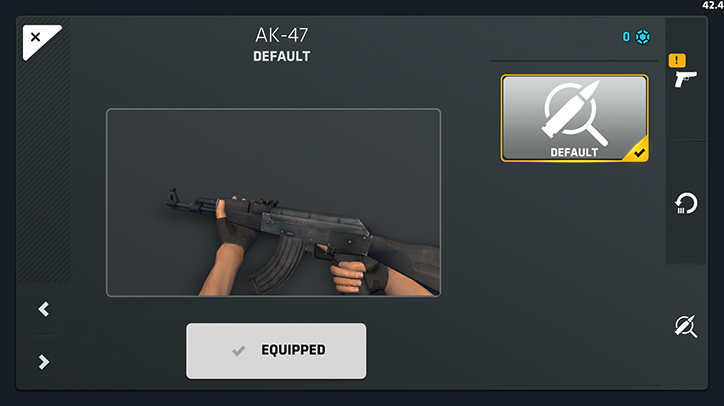 Developer's Comments:
Custom animations are a new way for you to customize your player experience!
During the 1.0.0 stream, we showed some animations we have made. Given the positive feedback, and requests to have them available in the game, we decided to spend a little bit of time to make it happen! The first custom animation will be available in flash sales, but you can expect to see more quite soon.
Once you unlock an animation, you can find them in the LOADOUT by selecting the weapon and choosing RELOAD or INSPECT tabs on the right side of the LOADOUT window. Once equipped, you can see your animations and other players can see yours whenever they spectate you. And of course, you can show the cool animations you own in any videos you create and share 😉
CUSTOMIZABLE MINI-MAP & MENU BUTTON
You can now resize and reposition the mini-map and pause button!
To do this, go SETTINGS > CONTROLS > EDIT TOUCH CONTROLS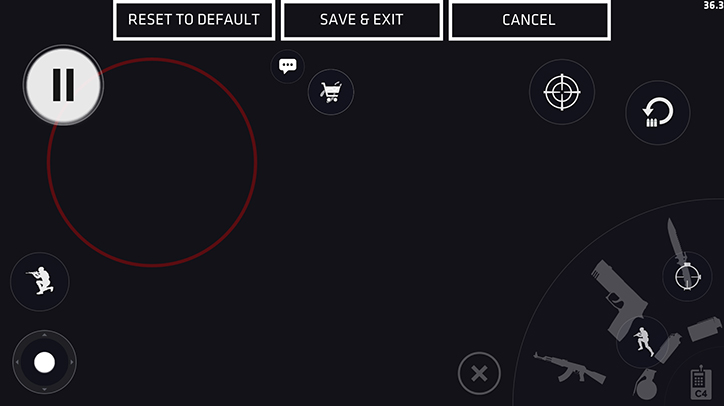 Developer's Comments:
This has been a highly requested feature, and we are happy to deliver it after doing some technical changes behind the scenes to support the movable minimap. This means the minimap will also look slightly different, but the functionality of the minimap remains the same as before.
OTHER UPDATES AND FIXES
Updated some UI, such as the Milestones window to match the overall style
Added Milestones for SVD and MPX
Testing a new level system so some game modes may be locked and require a certain level to be unlocked