2018-06-07
Patch 0.9.9 notes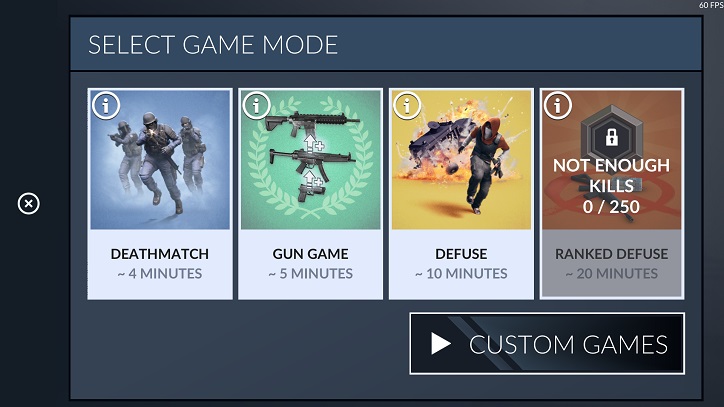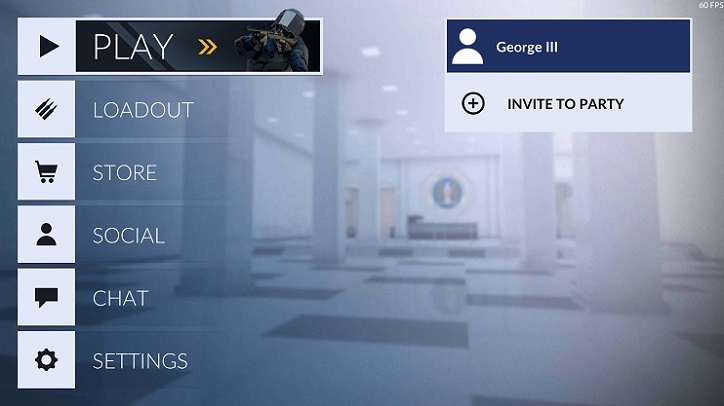 QUICK MATCH
DEATH MATCH
CT versus T game mode
Team with the most kills wins
Kevlar and Helmet as default gear
GUN GAME
Team-based game mode
One winner
15 weapon levels
Kevlar and Helmet as default gear
DEFUSE
A strategic game mode, CTs and Ts have different objectives
Increased starting cash and round cash rewards
Kevlar and Helmet as default gear
Best out of 7 rounds
Teams flip after 3 rounds
RANKED DEFUSE
Defuse game mode designed for more skilled and experienced players
Best out of 16 rounds
Teams flip after 8 rounds
Developer comment: Defuse has been separated from Ranked and added as a faster Defuse-type game mode for the players who want to play more serious and tactical matches, but don't want to play as seriously and for long as the Ranked Defuse game mode. Players can also still access the long Defuse game mode through Custom Games.
With the 5v5 party support, the Deathmatch mode uses the smaller maps, Brewery and Division because 5v5 felt a bit too barren on the larger maps.
All the new Quick Matches run with matchmaking that uses a behind-the-scenes skill rating, but it heavily prioritizes speed (matchmaking is instant) and you will always be matched to the server you have selected. This may mean that selecting a popular server will have more balanced matches, but regardless you should be able to find a match for every game mode on every server.*
NOTE: Quick Matches will change how Milestones and Missions are completed. Currently, Quick Matches and Custom Games both accumulate mission and milestone progress.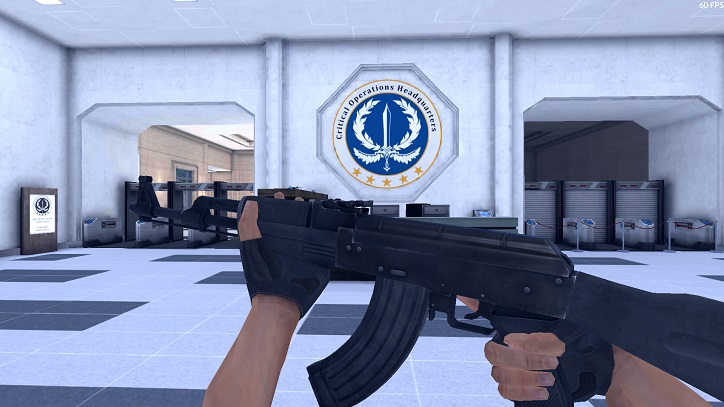 WEAPON BALANCE UPDATES
Assault rifles
Increased spread when firing with assault rifles while moving and jumping
AK 47
Increased recoil
XD. 45
Increased damage at lower range
M14
Increased price from $ 4750 to $ 4800
GSR 1911
Increased price from $ 450 to $ 500
OTHER FIXES AND UPDATES
FIXED Grenades could deal more damage through walls when they were next to a wall
Facebook SDK update
Knife audio iterated
FIXED Division vent glitch/exploit
FIXED "Tap to Switch Weapon" not working when a player who has "Auto-equip weapon pickup" off picks up a weapon
FIXED Canals "peepholes"