2018-08-28
Patch 0.9.11 notes
NEW GUN — TRG 22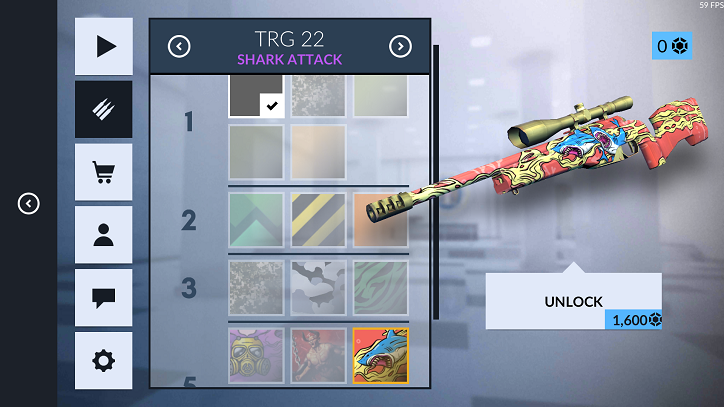 The newest addition to the arsenal, TRG 22 sniper, is now available in Team Deathmatch, Defuse (Quick), Custom Defuse and Ranked Defuse.
NEW SKINS
Total of 17 new skins have been created for the TRG. Three of them are totally unique, tier 5 skins and available only for the new sniper.
These skins are called:
Shark Attack
Hazardous
Heavy Metal
NEW MISSIONS AND MILESTONES
Missions and milestones now include objectives for TRG 22.
Developer comment:
It was about time that we added a new weapon to the game and we felt that the game was lacking an early-mid round sniper. TRG 22 is meant to fit that spot. TRG 22 is relatively powerful, headshots kill instantly from any distance and even against Kevlar & Helmet. Body shots aren't as powerful when compared to URatio but TRG 22 compensates it with a faster rate of fire, preparation and reload time. TRG 22 being a lightweight sniper makes the movement with it faster than with the other snipers or some other weapons in the game. Also, with the release of TRG 22, we added new skins, missions and milestones for the new sniper.
REPORTING SYSTEM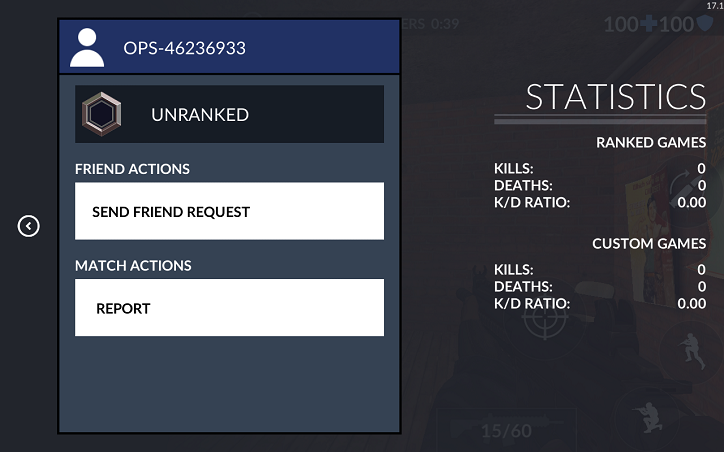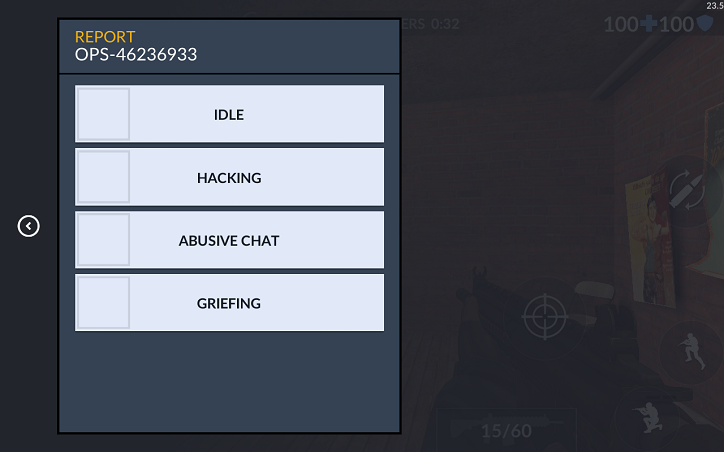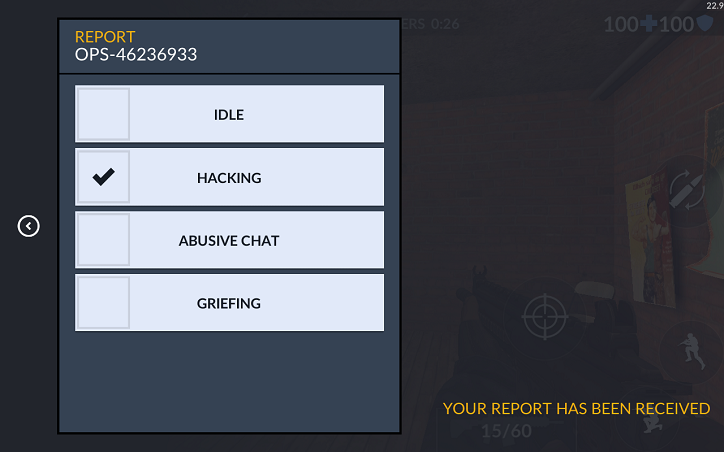 Finally there is a reporting system in Critical Ops!
Players can now report other players from the in-game scoreboard.
At the moment report categories are:
idle
hacking
abusive chat
griefing
IDLE
Idling means being AFK.
HACKING
If a person or a team is hacking you should report them.
ABUSIVE CHAT
You can use this report option when someone is being toxic in the chat, or they are harassing someone.
GRIEFING
A player is griefing when they deliberately irritate and harasses other players within the game. You can report a player for griefing if they are ruining the game for everyone. For example, not participating in gameplay or purposefully engaging in actions which are detrimental for your team. This includes purposefully 'feeding' kills to the enemy team or performing actions which may cause your team to lose the round. Or revealing the location of your teammates to the opposing team through in-game chat.
ALWAYS THINK BEFORE YOU SEND A REPORT!
Developer comment:
Hackers, toxicity and unsportsmanlike player behavior is a big problem when it comes to multiplayer games. C-OPS has these problems as well and as a step towards a better community and player experience, we wanted to give the players the ability to fight back against these problems. We hope that this improves the experience players have in our game and we have been preparing next steps to improve the experience even further.
NOTE that this is the first iteration of the reporting system. There will be updates in the upcoming patches.
OTHER FIXES AND UPDATES
Memory optimisation
Memory optimisation for Raid map
FIXED Division see through vents
FIXED Milestone statuses sometimes not being correct
FIXED "Only party leader can do stuff" stuck in the menu
FIXED Urban DigiCamo skins not looking great