2022-12-21
Operation Boiling Point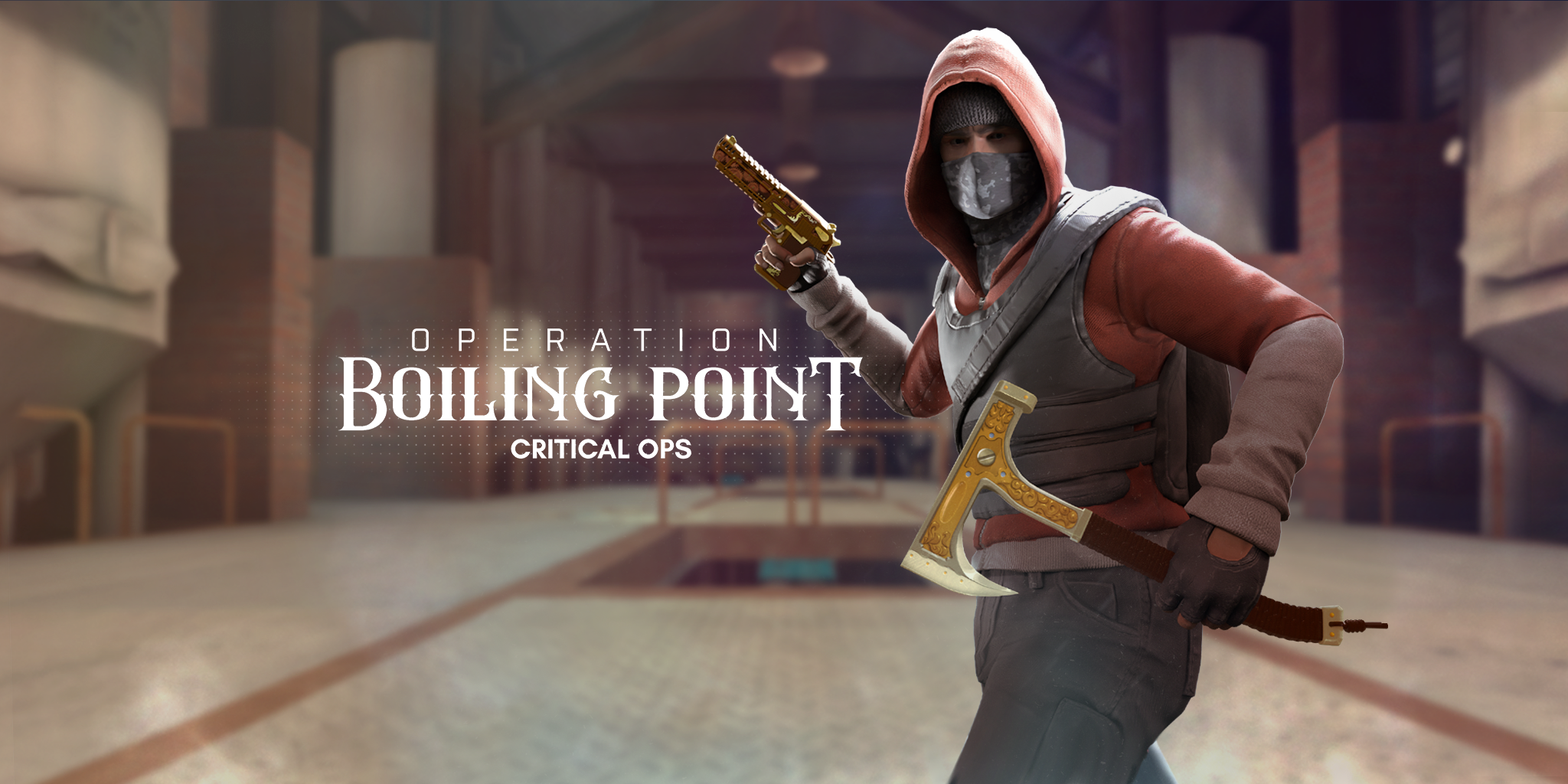 Welcome to Operation: Boiling Point
The brilliant weaponsmith of the Breach faction, Vinny, has spent countless months crafting a set of exclusive new weapon skins to be sold and shipped on the 8th of January to a certain notorious buyer. But it seems an anonymous informant has ruined the holiday plans, as Coalition forces descend upon Raid in a flurry of violence, aiming to stop the shipment and take Vinny and his gang down.
The sound of clashing steel and the roar of gunfire fills the air as the two sides engage in a fierce battle. A handful of Breach fighters battle for survival, dodging bullets while wielding their customized weapons created by Vinny against the Coalition forces. But as the conflict climaxes, a massive explosion rocks the battlefield.
Through the smoke and debris, Vinny emerges still alive, narrowly escaping with his life, fleeing into the night, leaving all his precious creations behind while wondering how did the Coalition learn about his latest shipment. Who was this notorious buyer? Could there be a traitor among the members of the Breach?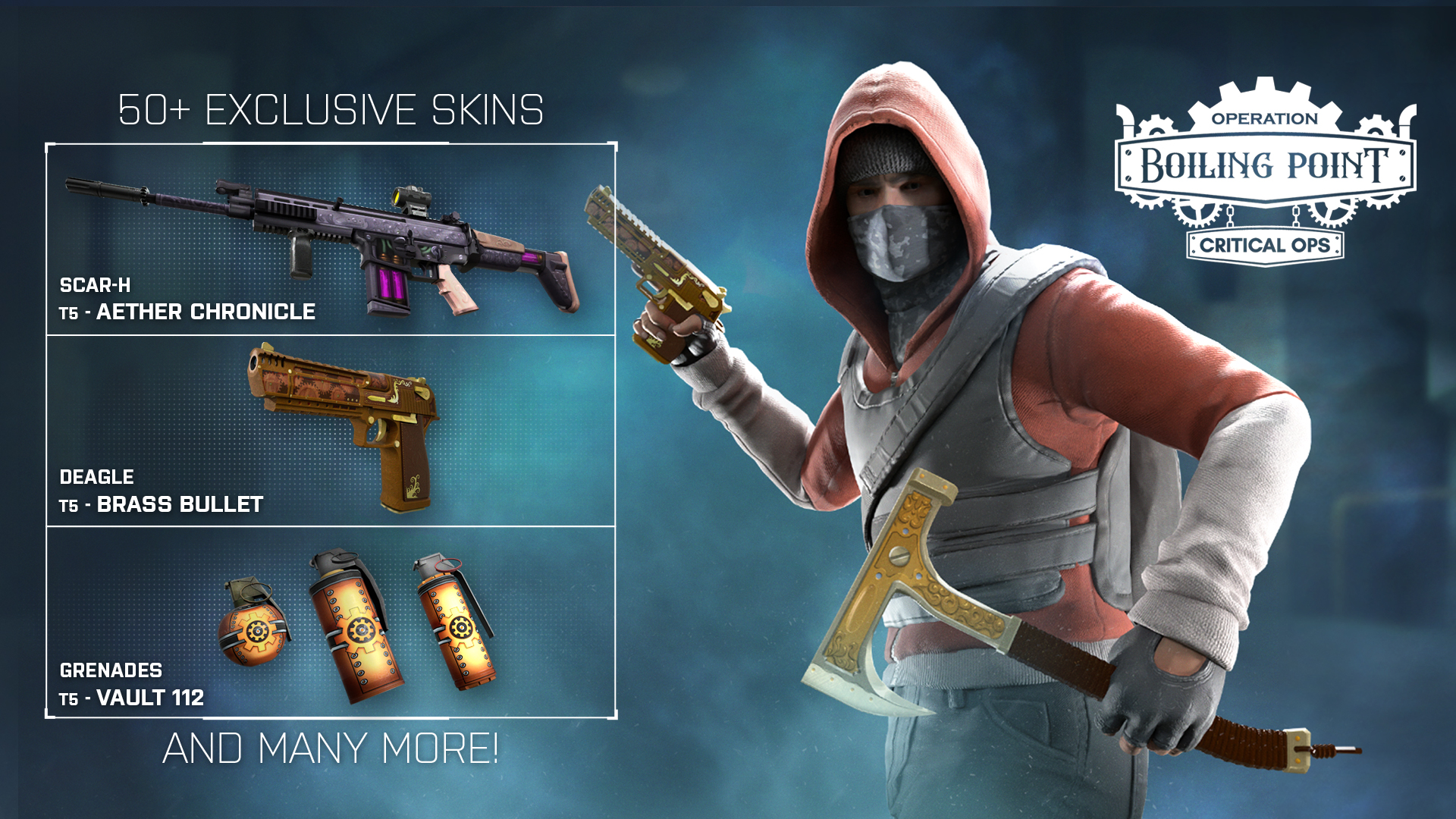 About Operation: Boiling point?
Raid is under attack by Coalition, and Vinny's latest creations are at risk of being captured. But the fearless Breach fighters will not stand idly by and go down without a fight. They mount a fierce defense to repel the incursion and ensure Vinny's escape.
Operation Boiling Point offers a chance to stand out on the battlefield with 50+ exclusive handcrafted steampunk skins. These one-of-a-kind, steam-powered rewards are only available during this operation. So rise to the challenge and secure your place in history by purchasing the Operation pass and unlocking all levels.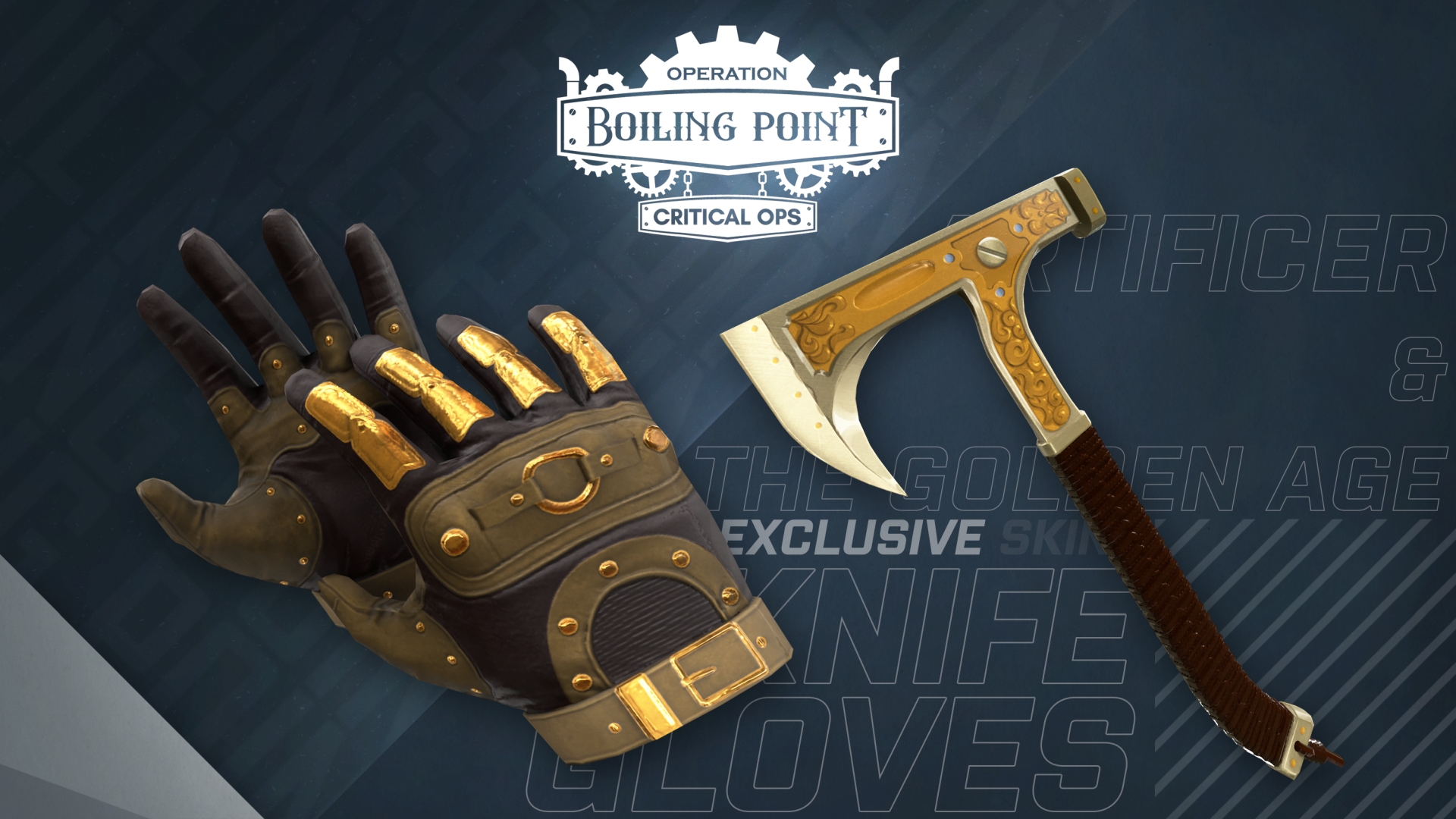 Changes to Operation format:
The total XP requirement for Operation Boiling Point has been reduced by approximately 600,000 XP compared to Operation Frontier, bringing the total to just over 1,000,000 XP. The operation will run from 21.12.2022 to 20.2.2023, giving you plenty of time to earn all the exclusive steampunk rewards.
Remember that you can always purchase pass levels with credits. Each level costs 250 credits. We appreciate all the feedback on the new operation format. We will continue to monitor our service's performance, quality, and stability to provide the best grind experience possible.
Operation Boiling Point will run from 21.12.2022 to 20.2.2023
Double XP Holiday Bonanza
To celebrate the release of Operation Boiling Point and the Winterfest holidays, we will be activating Double XP on all modes from 21.12.2022 until 8.1.2023.
Happy Holidays and have a wonderful New Year!