2021-06-21
Lone Wolf's attack has begun!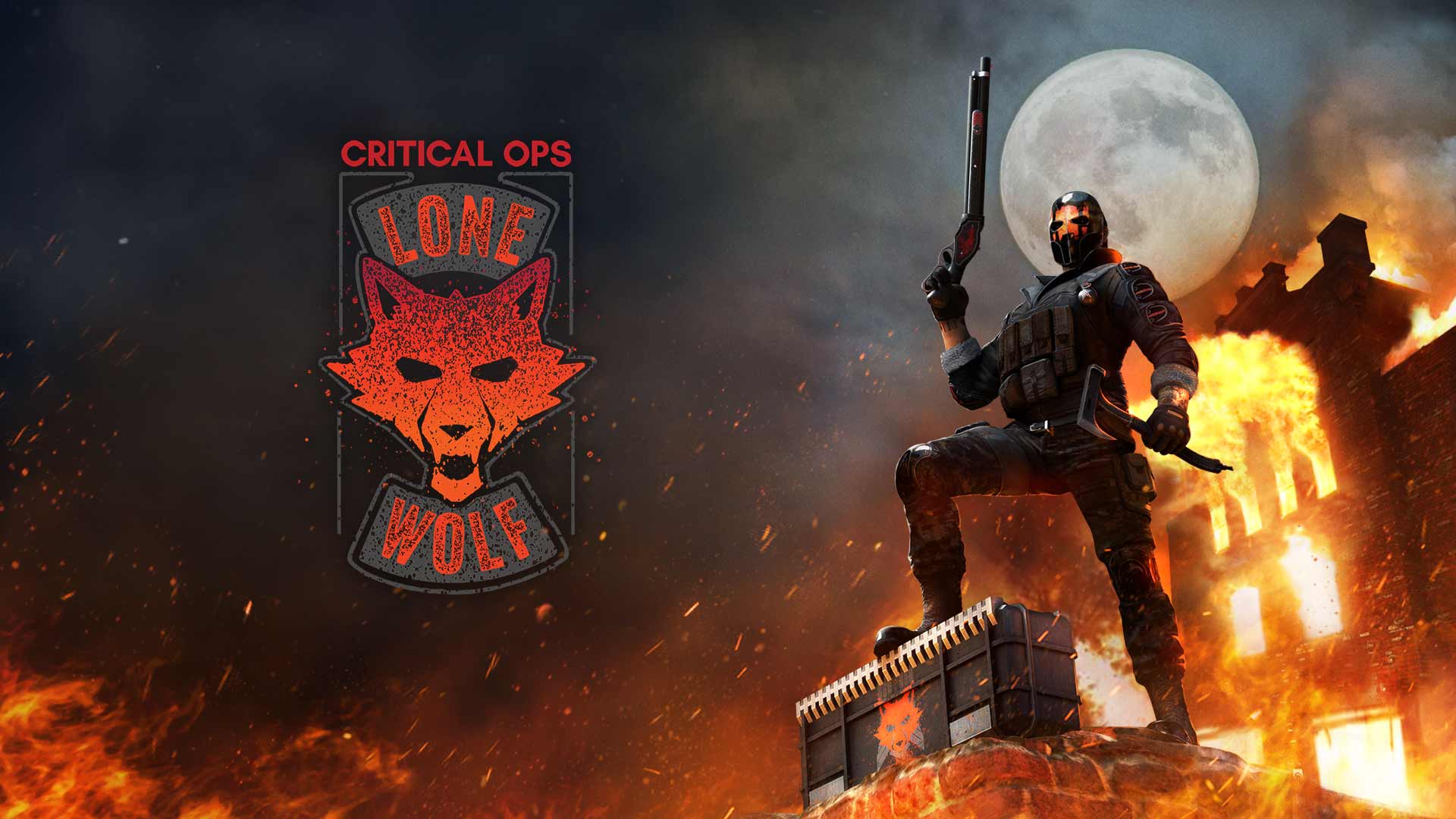 Event Game Modes
Experience the story of The Lone Wolf as he makes his presence known in the world of Critical Ops and shakes up the long-lasting faction battle between The Coalition and The Breach.
Each week a new chapter is revealed, expanding the lore and the world of Critical Ops through the events set in motion by The Lone Wolf.
In this 4 part narrative experience, you get to experience an entirely new side to Critical Ops.
This is a limited-time gameplay event based on a new multiplayer game mode experience.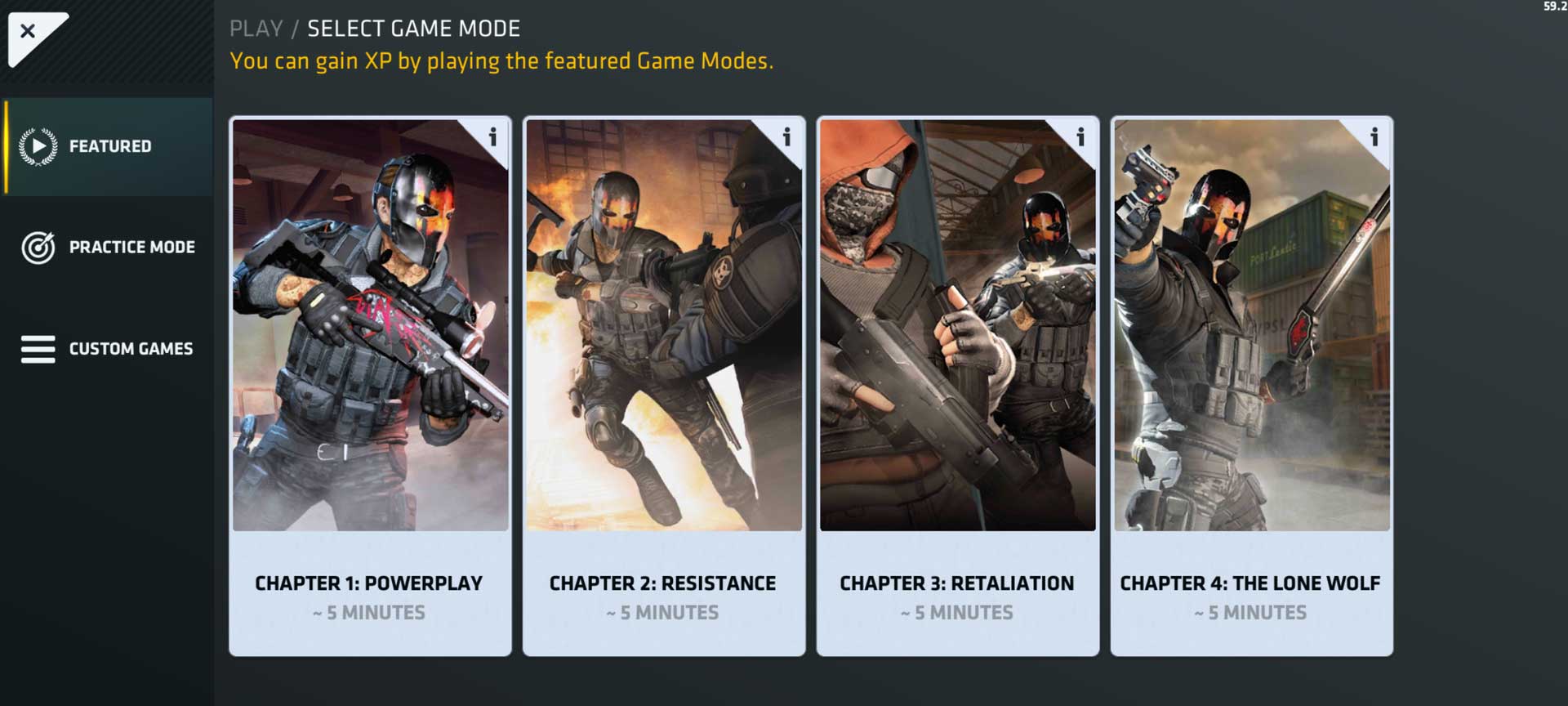 Chapter 1: Powerplay
June 21 - Jun 28
Chapter 2: Resistance
June 28 - July 5
Chapter 3: Retaliation
July 5 - July 12
Chapter 4: The Lone Wolf
July 12 - July 19
Repeat week:
July 19- July 26
All modes return for a few days each!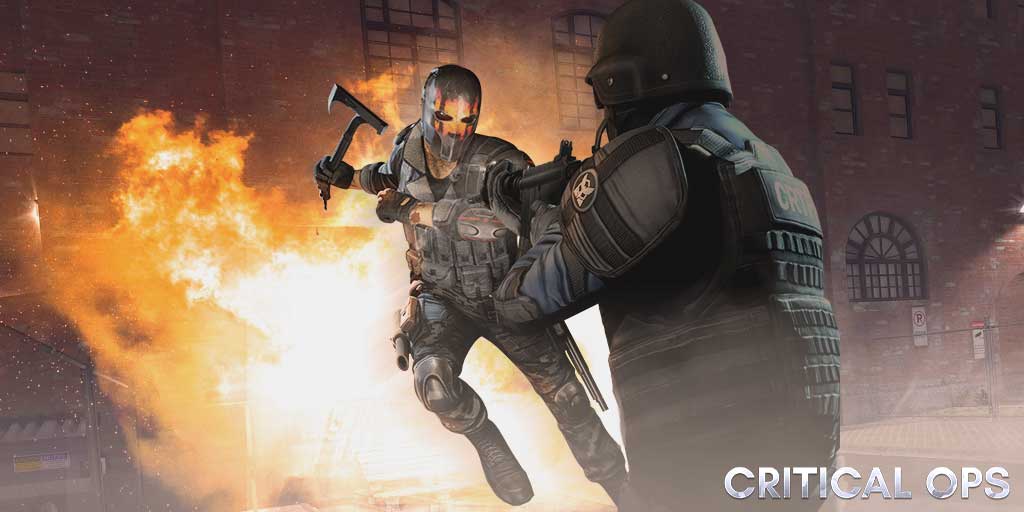 Developer's comments
For The Lone Wolf event, we wanted to go big!
You will get to play four unique limited-time narrative event game modes that take you into the events started by the appearance of The Lone Wolf!
At the start of each mode, one lucky player gets to experience the power and weapons of The Lone Wolf by becoming him.
Each week of the event reveals a new game mode with a narrative story as part of the info card + objectives you play in the game mode.
We hope you all enjoy this one, a lot of love and effort went into creating this event and we hope to bring you more new and unique event experiences in the future.
Remember, each mode is only active for a limited time, so don't miss any of them!
Lone Wolf Content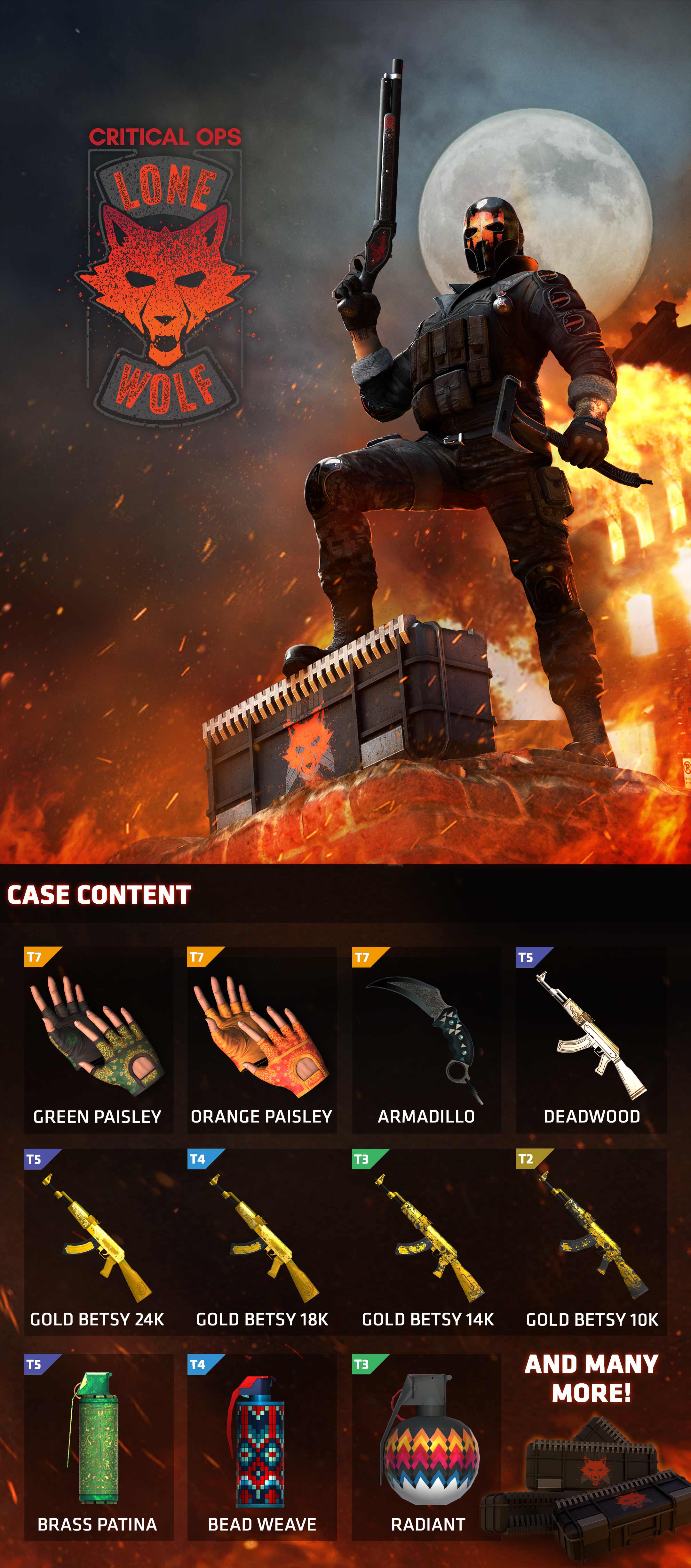 Developer's comments
Lone Wolf event content is split into two sets and themes, similar to our past events but with some new additions and twists.
In the Lucky Spin, the players can acquire The Lone Wolf's signature skin collection alongside some additional goodies such as emblems. The Lone Wolf's signature collection reflects his taste and worldview shaped by his dramatic history.
In Lucky Spin, players can find the deadly Tomahawk, signature gloves, and a wide variety of skins with his signature red highlights.
The Lone Wolf event case content brings new and fresh skins.
Still, it feels familiar within the event's context and history, such as the fantastic Karambit's Armadillo and the AK-47 Deadwood.
We're also experimenting with a new content feature called "Progressive Wear."
What it means is that we introduced a new skin called Gold Betsy, and it is available in the Lone Wolf event case in different states of wear (and tiers, respectively).
The drop chance is inversely proportional between the wear states; meaning, players, are more likely to acquire the more worn variant of the skin than the "mint" variant.
Keep in mind that this is an experimental feature, so let us know what you think of it!
Lone Wolf Lucky Spin
Lone Wolf Lucky spin will be activated June 28th and will last till July 26th
A reward is guaranteed for each spin
Credit costs increase with each spin
Drop chances can be found from Lucky Spin "Info" tab