2023-03-01
Esports Press Release 2023
2023 COMPETITIVE ROADMAP & CRITICAL OPS PRO LEAGUE
Critical Ops Pro League will begin in SPRING 2023 with a total prize pool of $40,000 USD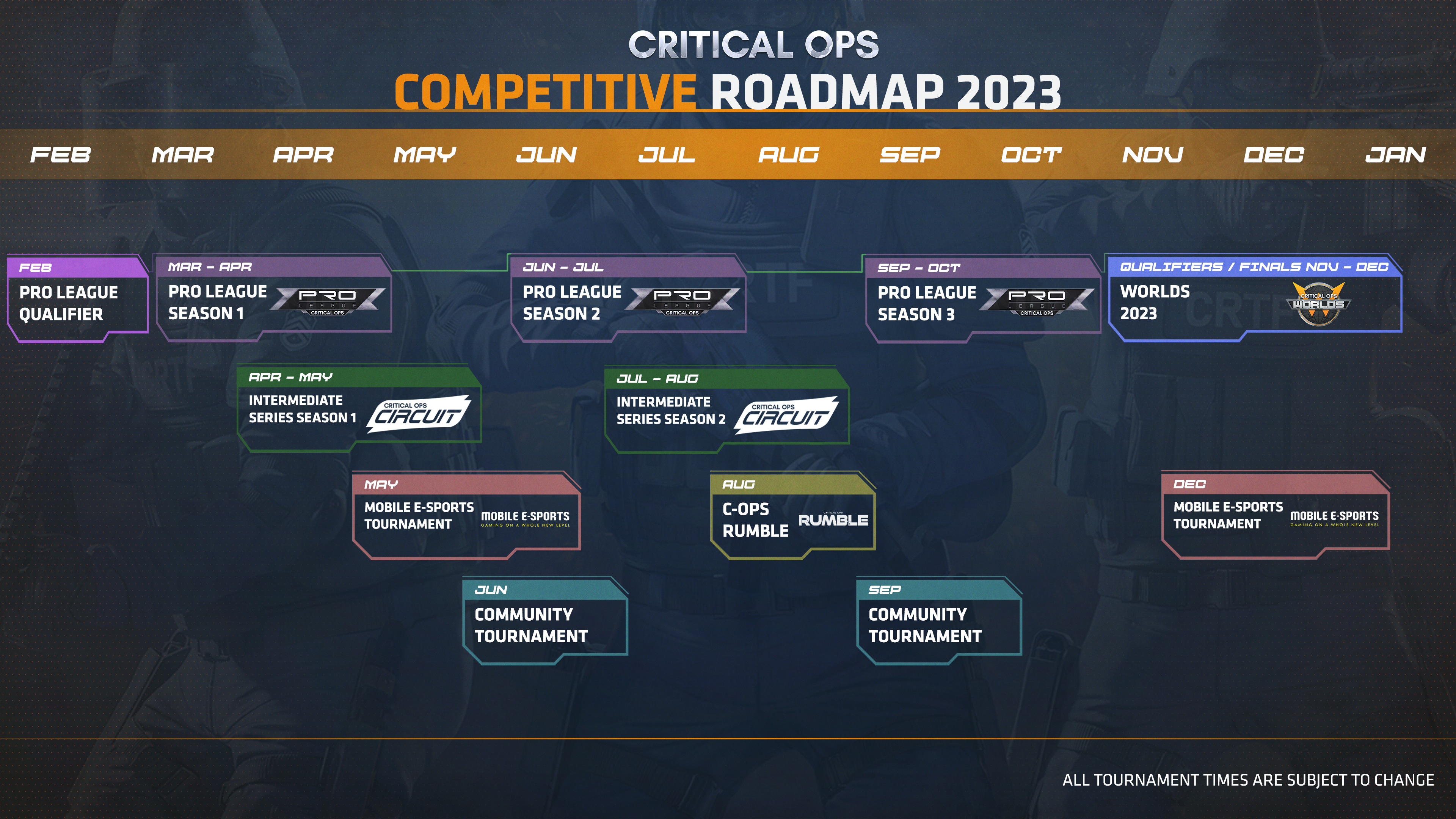 HELSINKI, FINLAND, WEDNESDAY 1st of March, 2023 - We released Competitive Roadmap 2023 to present grassroots Esports with a rebranded Intermediate League, and an introduction to the Pro League.
All of these major events are tied together with a way to showcase Critical Ops' top players, while simultaneously creating a pathway for new rising stars to become pro and compete with top contenders. With Worlds 2023 announced, considering last year's prize pool amount, there would be a minimum combined total of over $65,000.
We have partnered up with MOBILE E-SPORTS to ensure a smooth showcase of all of the interrelated events both by hosting and managing the production of the broadcasts.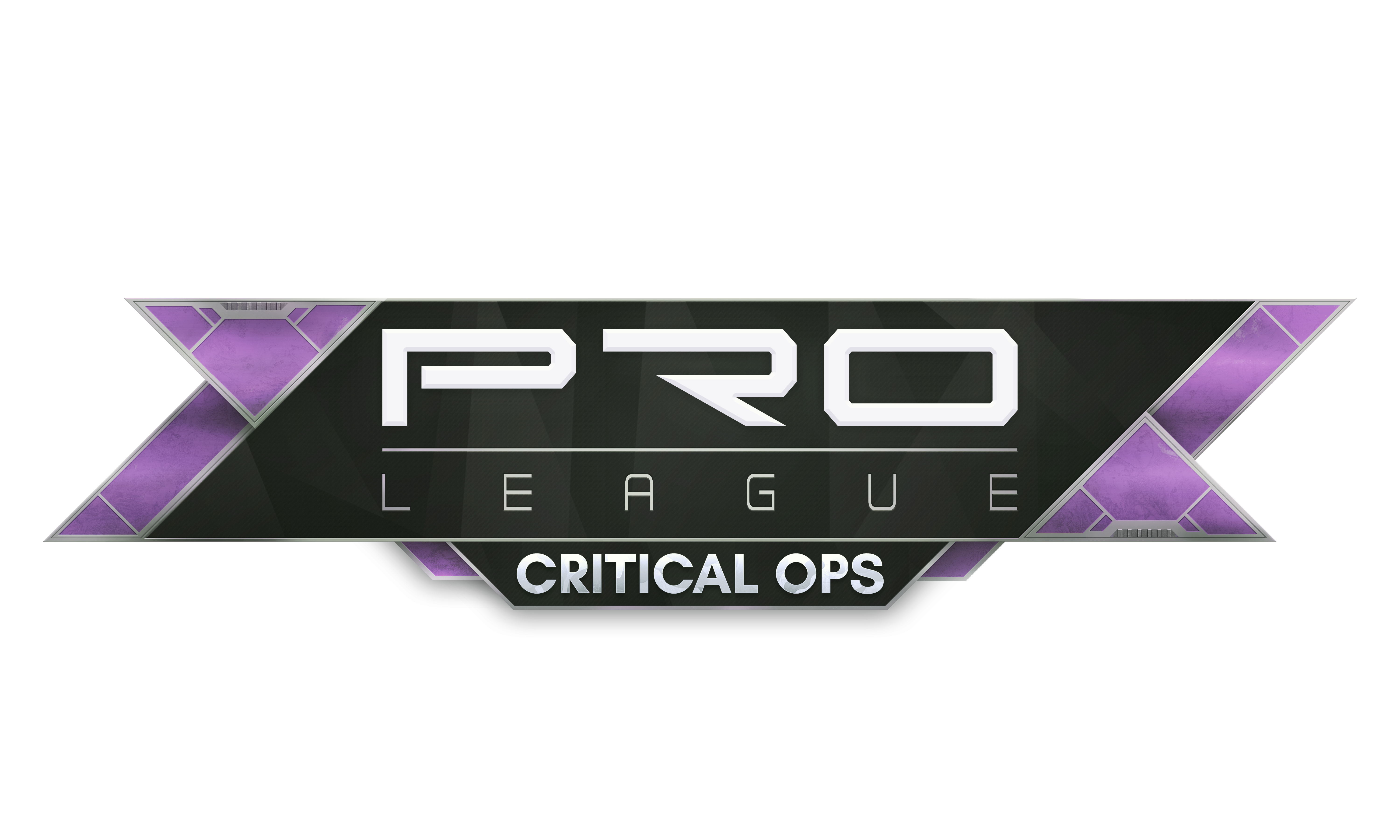 The Pro League is Critical Ops' next chapter in its grassroots Esports. For the first time, the players can earn the title of PRO, and can continue to show off their great teamwork, precision, and agility.
All of the teams that play in the league will be competing in a BO2, with a match against every opponent in their division throughout 6 weeks. The in-game prize pool and positions for the League portion of the tournament will be recognized with the top 4 of the league heading to playoffs. 5th place will get to keep their spot for season 2, 6th would need to fight for their spot with Circuit's third place team, and 7th and 8th will be dropped out completely with the first and second place of Circuit Intermediate to take their spots. Season 1 begins March 6th, and concludes by the end of April, where the first season of Circuit Intermediate will start.
Times of the streams will be announced once the participating teams are determined.
More spesific plans of each competition can be found from a Reddit post: https://www.reddit.com/r/CriticalOpsGame/comments/10yyinf/critical_ops_competitive_plans_2023/
About Critical Ops
Critical Ops is a competitive tactical shooter for mobile devices. Two teams battle it out in a 5v5 defuse game mode using teamwork, tactics and skills to outplay the opposition. With a growing competitive scene, Critical Ops is one of the early pioneers in mobile eSports. Available for free on the App Store, Google Play and Amazon Appstore, the game has been downloaded more than 100 million times.
About Mobile Esports
MOBILE E-SPORTS is a leading online eSports organizer for mobile games. Founded in 2015, introducing eSports tournaments to mobile gaming before the mobile eSports industry became mainstream. MOBILE E-SPORTS introduced innovative approaches that simplified tournament organization and continues to work on creating an exciting experience for teams and game developers alike.
With its vast network and supportive partners, MOBILE E-SPORTS aims to shine the light on unique individuals and remarkable teams in order to help them achieve their dream as professional mobile gamers within a growing platform. Tournaments are free and open to all players from all around the world as long as they comply with the rules and regulations in reference to the guidelines provided by MOBILE E-SPORTS and their partners. As experts and pioneers in the mobile industry, they continue to innovate the world of mobile esports for a better experience for everyone involved.
Media & Brand Assets