2019-05-16
Ranked Seasons
Introducing Ranked Seasons, an advanced system for fair Ranking experience.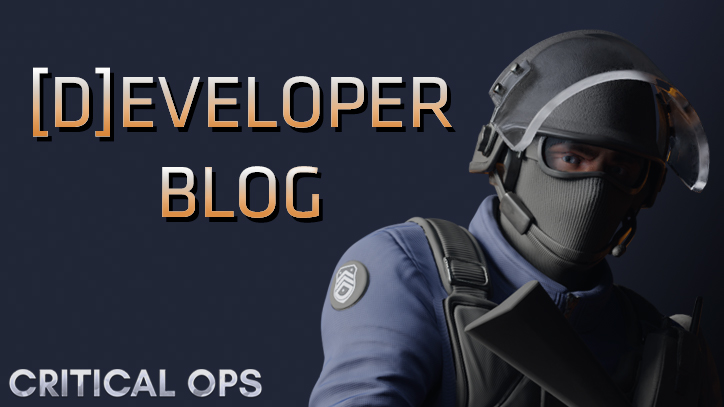 We will be making improvements to our Ranked Game Mode in the release 1.6.0 and wanted to finally shed some light on what we have been working on. You can also expect similar posts for our other Game Mode plans as well as our roadmap for Maps.
We will be making changes to the skill rating system, ranks and matchmaking systems as well as introducing a new rank, called ELITE OPS.
Skill Rating
With Ranked Seasons we will be moving forward from the simple "star"-based system to a more comprehensive skill rating system. Where the old system simply counted victories and defeats (which is quite common and useful for 1v1 games), the new system takes into account the outcome of the match, your personal skill rating and the opposing teams average skill rating.
This means that winning a team, with higher average skill rating than your personal skill rating, will net you more rating than winning a team with lower average skill rating. And vice versa losing to a team with higher average skill rating than your personal skill rating will not end up costing you as much rating as losing to a team with lower average skill rating.
Skill rating is determined based on a player's performance in the Ranked Game Mode.
The first goal of this new ranking system is to balance the number of players better and strive for a healthy distribution of players to different ranks. This is really important for us to guarantee a timely matchmaking experience and ensure that you have an excellent chance to find matches of your own rank even in less active regions. By being able to control the amount of skill rating needed for each rank we can better finetune the ranks and ensure that each rank has a certain necessary amount of players.
The second goal is to get the players into their rank based on their actual skill as fast as possible. Anyone skilled enough to be in a high rank should get there as soon as possible. Otherwise, they would, of course, be dominant in lower rank matches and the matches would not be as balanced.
We will also be resetting all of the ranks to support this new ranking system.
resetting ranks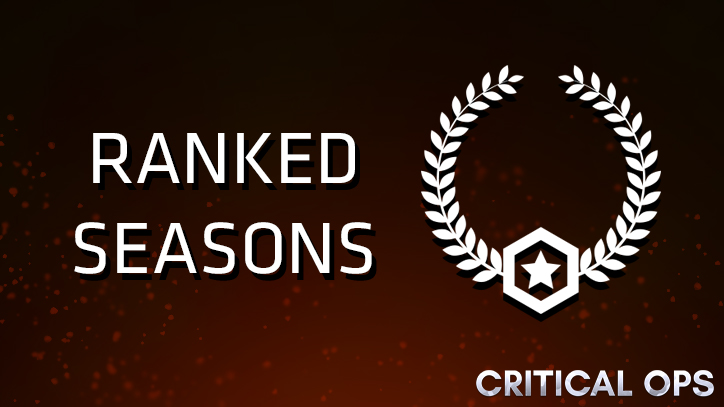 The update will also introduce seasons to ranked. We will be resetting ranks at regular intervals, and every player is required to complete a set of placement matches before they get a rank again.
When the new season starts, you will be put back into UNRANKED, and you will have to play placement matches to find your new ranking. We will not be resetting skill ratings between seasons, which means you will encounter players close to your skill level and be ranked accordingly.
We estimate the first season to potentially be around four months, but this is something we will be evaluating and most likely adjusting in the future.
NEW RANK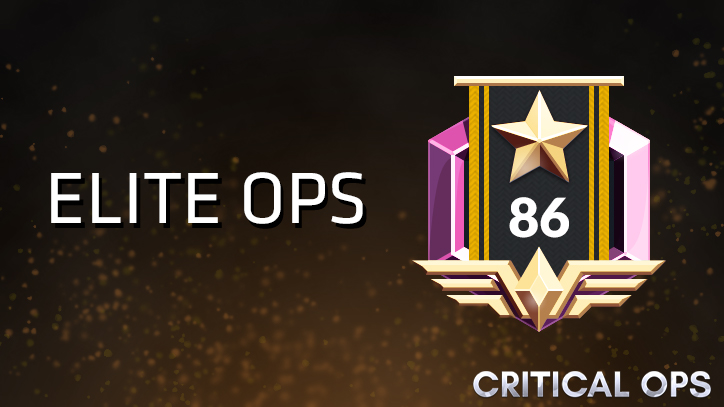 Elite Ops is a new numbered rank that is reserved for the absolute top global 250 players (the amount may potentially change in the future). This should create a more clear ranking for the top players and enable some fierce competition for anyone wanting to prove they are the best Critical Ops Player.
This also means that Spec Ops will lose its percentile number, and instead look like any other rank. This is mainly due to the fact that the transition from a percentile based rank to the 250 best Elite Ops wouldn't work very smoothly and the percentile at which Spec Ops would turn to Elite Ops would always be changing.
With this change, we hope to make the top rank of the game feel very, very meaningful while enabling reasonable expectations for matchmaking (due to a limited amount of Elite Ops players, expect them to be mixed with players from Diamond to Spec Ops in actual matches).
Players who reach Spec Ops and Elite Ops ranks can see their exact Skill Rating in the Player profile. This makes reaching the Spec Ops and Elite Ops more meaningful with the changes we make to Spec Ops (Removal of the percentile) and in addition to the Elite Ops' global Top 250.
the first season
Ranked Season 1 starts on 3rd June.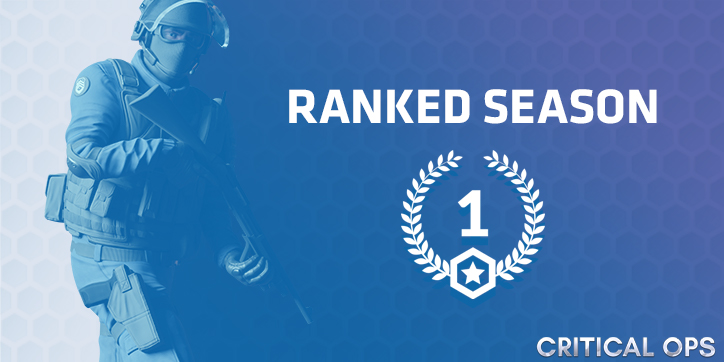 Q & A
WHEN WILL IT BE RELEASED?
In the patch 1.6.0 on 3rd June.
Make sure to follow us on social media, Twitter and Facebook, or join our Discord server to get the news first!
WHAT ABOUT GETTING REWARDS FROM RANKED?
For now, this is something we are still discussing and potentially even leaving towards the end of the first season before we confirm anything. From a design-perspective, rewarding solely playing ranked might be a double-edged sword where we incentivize players to Ranked purely for those rewards, and not take it as "seriously" as those playing to steadily improve their rank, but we also would like players to get something out of the experience and showcase to other players.
ARE YOU MAKING IT HARDER TO GET INTO SPEC OPS?
Yes and no; if you are skilled enough to be in Spec Ops, you should get there as quickly as possible. It's essential to distinguish Ranked from other progressions, in that progression in Ranked should be based only on your skill as a player and becoming a better player can take time. We are working on other time-based progression systems that will motivate players to play, while we keep the Ranked Game Mode progression based on your actual skill and ensure balance matches.
CAN I SEE MY RANK FROM PREVIOUS SEASONS?
Not currently, but this is something we may improve in the future.
WHAT IS MATCHMAKING BASED ON?
Matchmaking takes into account the skill rating of the player/party, the size of the party, the pings of the party and the time in the queue.
WHY DO I GET MATCHES WITH PLAYERS FROM OTHER RANKS THAN MY OWN?
There are multiple reasons why it's expected that you will not always encounter players of your own rank. The goal of matchmaking is to find balanced matches (where the average skill rating is similar to yours, and both teams have the same average skill rating) according to your ping, as fast as possible, and that always means some level of compromise.
Especially in ranks that have fewer players and/or regions that have fewer players it may not always be realistic to find a pool of players for a match within a few minutes, so after waiting a while in the queue, we make more compromises for you to find a match.
It is important to remember, however, that we ultimately still balance the teams, so that matches can be very close and balanced even if there is a significant variance in individual skill ratings.
We are excited about the new system and believe it provides significantly improved experience to everyone playing ranked. We will be listening to your feedback and monitoring the new systems to keep improving it in the future.
WHAT IS SKILL RATING?
Skill rating is determined based on a player's performance in the Ranked Game Mode.
WHAT ARE THE RANKS IN C-OPS?