2019-09-09
Critical Pass Season 7
The more you play, the more rewards you unlock!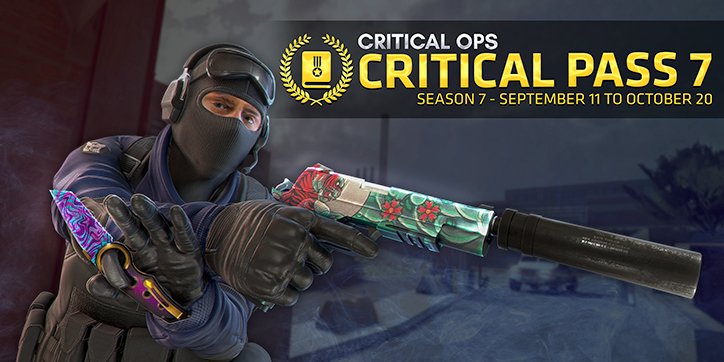 It is time for a new season!
Critical Pass Season 7 has started and it will last until 20th October 2019 (5 weeks).
This season features 50 tiers, plus 5 bonus tiers! 28 new weapon skins (tier 50 reward being a knife), 20 unique emblems, as well as several different case and credits rewards.
Gather your squad or play solo, and start leveling up now!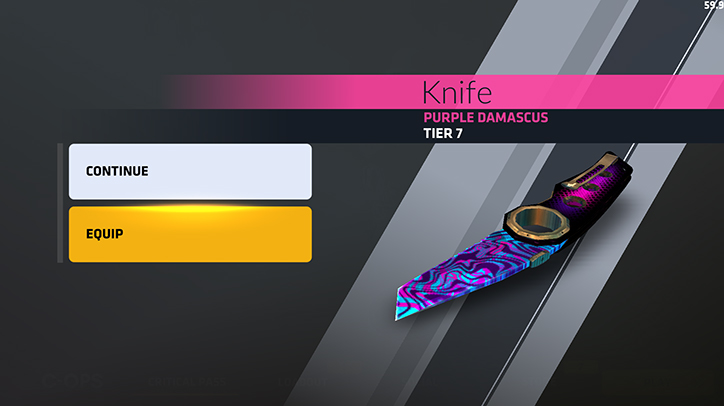 FREE TIER
M14 – SPRUCE
KITSUNE -emblem
XD. 45 – SIAMESE
50 credits
SA58 – SIAMESE
BUNNY -emblem
SUPER 90 – INVERSE
50 credits
COMPOSITE BOW -emblem
DUAL MTX – INVERSE
100 credits
DUDE -emblem
MP7 – POLKA
GIRL -emblem
MR96 – SUNSTREAM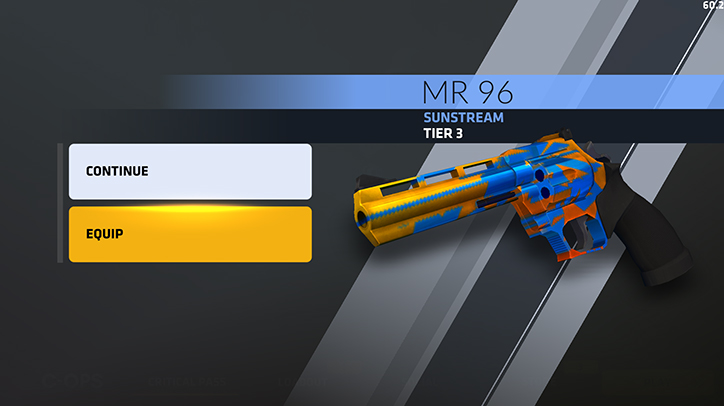 ELITE TIER
MP5 – INKAN
AK-47 – FROST-BOUND
ROCK ON -emblem
SA58 – ERROR
FP6 – ROSE
DARUMA -emblem
HK417 – SPRUCE
LLAMA -emblem
BLUE RABBIT -emblem
FP6 – UNDER THE SEA
BASEBALL -emblem
MR 96 – SIAMESE
KABUKI -emblem
SEE NO EVIL -emblem
XD .45 – ERROR
100 credits
VECTOR – SPRUCE
HEAR NO EVIL – EMBLEM
100 credits
DUAL MTX – ZEUS
SAY NO EVIL -emblem
GSR 1911 – ROSE
MANEKI NEKO -emblem
100 credits
AUG – INKAN
BASKETBALL -emblem
TRG 22 – SALMIAK
150 credits
BOWLING BALL -emblem
GSR 1911 – TIGER MOON
TIER 3 case
P250 – SALMIAK
150 credits
TIER 4 case
URATIO – INKAN
CATCH -emblem
P90 – ELEMENTAL
TIER 5 case
200 credits
SG 551 – ZEUS
Standard case
AUG – ELEMENTAL
GEISHA -emblem
Standard case
M4 – TIGER MOON
200 credits
Premium case
SKULL -emblem
Premium case
REMIX – PURPLE DAMASCUS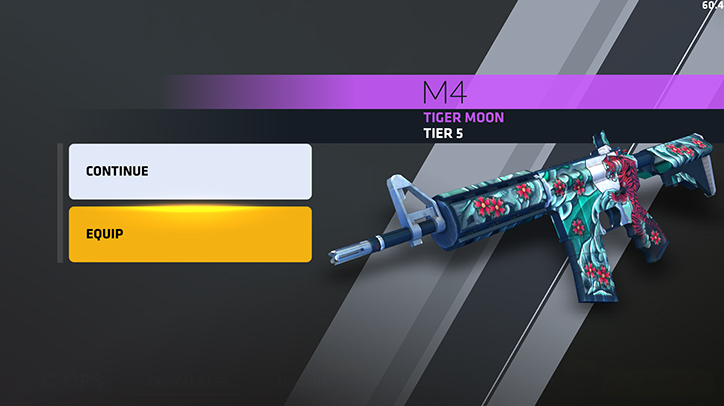 BONUS TIERS
Standard case
100 credits
Premium case
100 credits
Premium case