2019-04-17
Critical Pass Season 4
Spring season is here!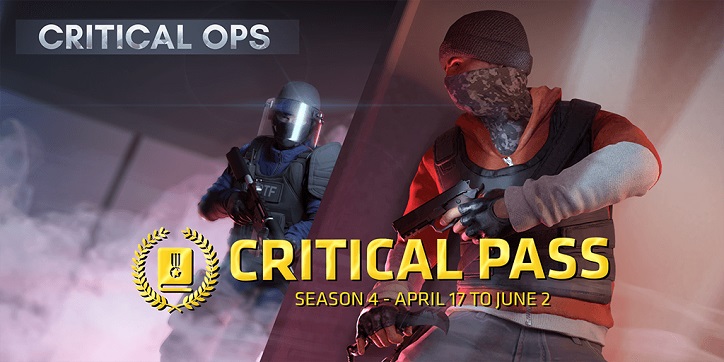 Critical Pass Season 4 has started.
The new season has 60 + 10 tiers, with another 20 Critical Pass exclusive emblems and 25 new gun skins. You also receive multiple credit – and case rewards.
For this season, we have added 10 bonus tiers at the end of the pass!
The Critical Pass Season 4 starts on the 17th April and ends on the 2nd June 2019.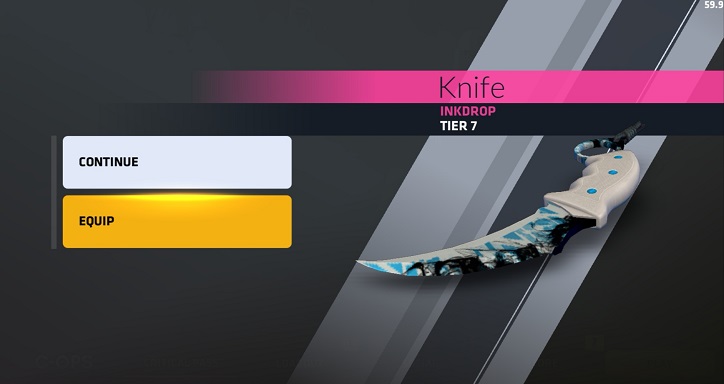 FREE PASS
SKELETECH -emblem
75 credits
M4 - SIAMESE
JANE SMITH -emblem
JOHN SMITH -emblem
TRG 22 - ROSE
RED CROW -emblem
PHOENIX -emblem
75 credits
HERALD -emblem
DUAL MTX - HONEY
75 credits
SUPER 90 - OVERTAKE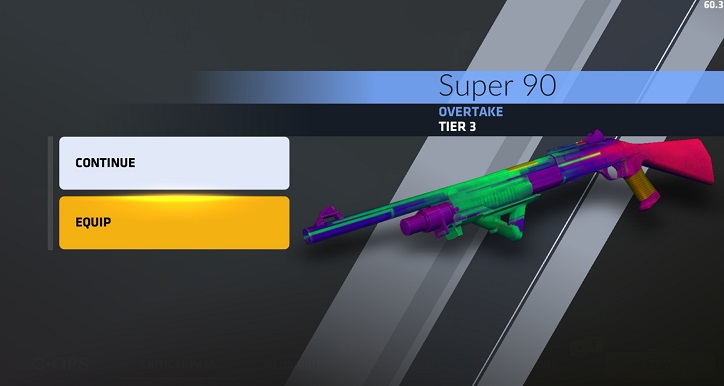 ELITE PASS
HK417 - CLASH
MP5 - ROSE
ALIEN -emblem
MR 96 - HONEY
XD .45 - STAINED GLASS
7 500 XP
BOMB -emblem
7 500 XP
M14 - SIAMESE
100 credits
WHITE WIDOW -emblem
7 5000 XP
TIER 3 case
YIN YANG -emblem
7 500 XP
M4 - HONEY
WENDIGO -emblem
7 500 XP
MP5 - SIAMESE
100 credits
7 500 XP
IARA -emblem
URATIO - INVERSE
100 credits
SG 551 - HONEY
100 credits
PEEP PEEP -emblem
100 credits
Standard case
100 credits
AK-47 - ROSE
100 credits
UNICORN -emblem
Standard case
100 credits
M4 - INVERSE
SEAL -emblem
SA58 - OVERTAKE
RESPIRATOR -emblem
100 credits
MASK -emblem
Premium case
M4 - PIGMENT
TULU -emblem
100 credits
DRAGON -emblem
P90 - PIGMENT
TIER 4 case
CROWN BEARER -emblem
100 credits
GSR 1911 - DECO
Premium case
HK417 - DECO
SUPER 90 - CLASH
DUAL MTX - SUITS
TIER 5 case
100 credits
MP7 - LUPINE
SUPER 90 - VINTAGE
KARAMBIT - INK DROP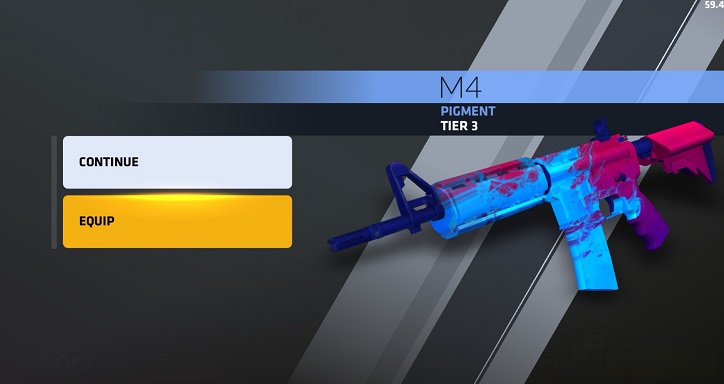 BONUS TIERS
100 credits
Standard case
100 credits
Standard case
100 credits
Standard case
100 credits
Premium case
100 credits
Premium case