2021-12-20
Critical Pass Season 30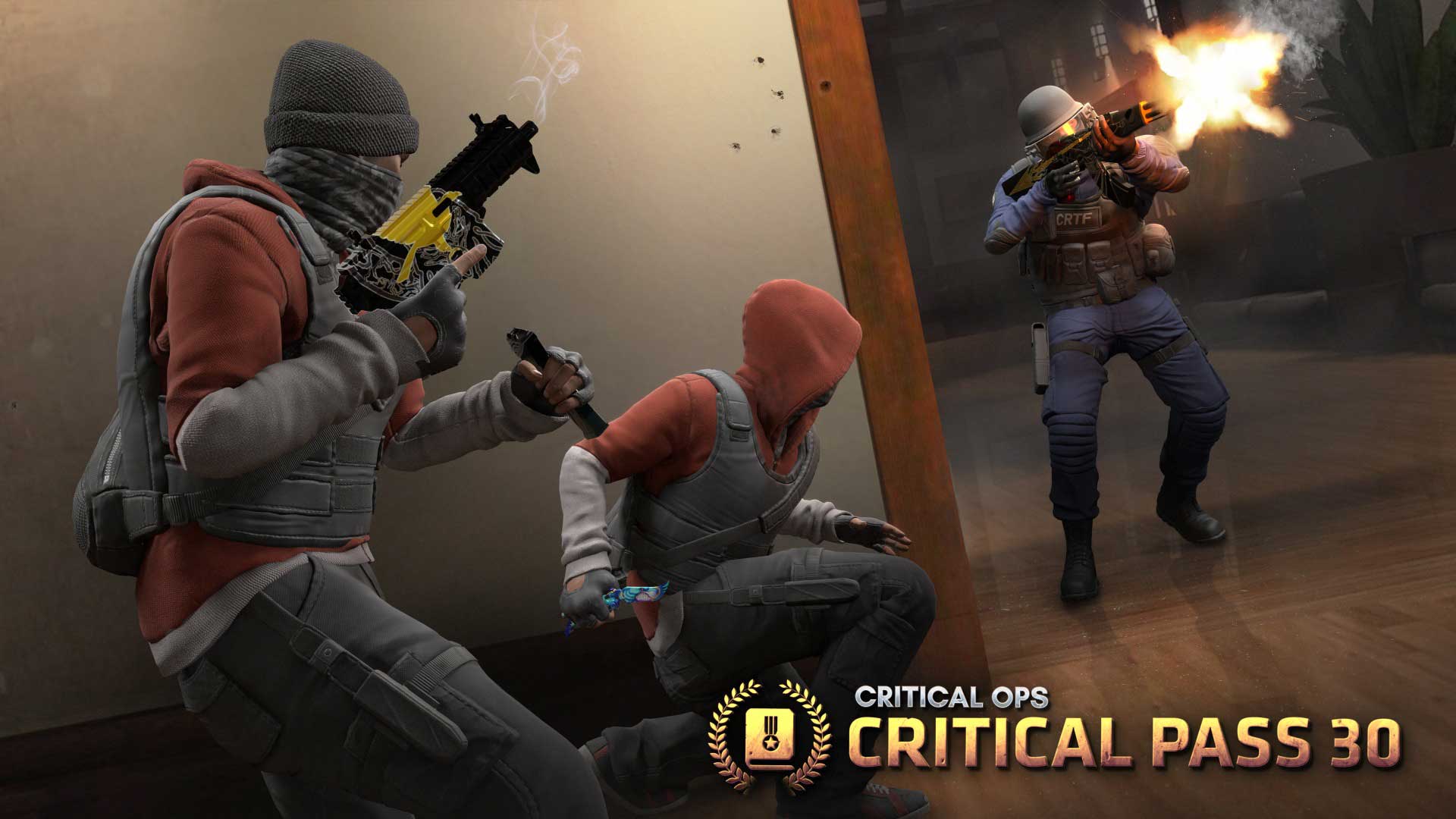 Take on the warrior's trial in the last Critical Pass Season of 2021!
Prove yourself worthy and unlock multiple Viking themed skins, including Balisong - The Great White, AK-47 - Gungnir, and M4 & SG551 - Valkyrie.
Critical Pass Season 30 will last until the 19th of January 2022.
The tier upgrade cost is 200 credits!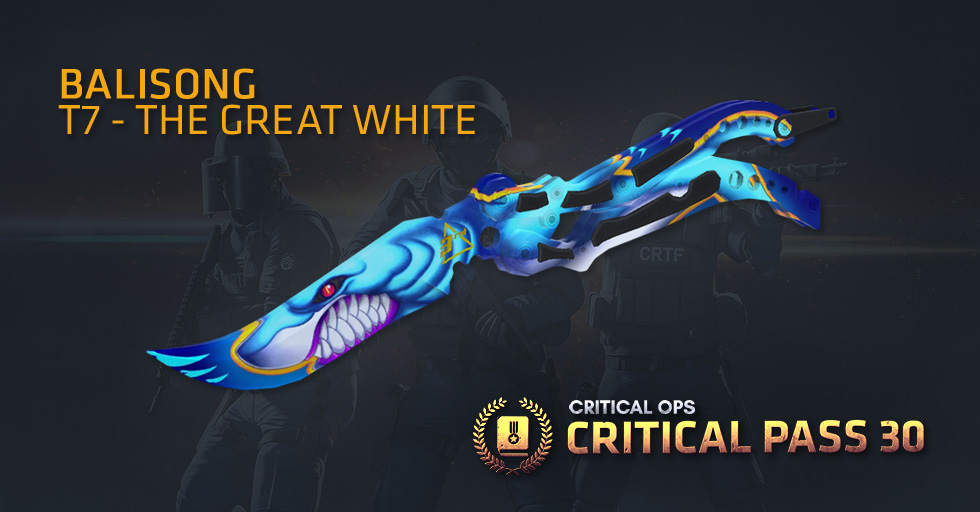 ELITE TIER
MPX - Vedrfolnir
Standard Case
Credits 100
Emblem - Muspelheim
Uratio- Valkyrie
Standard Case
Credits 100
Emblem - Tyrfing
Smoke Grenade - Warcry
M14 - Hel
Credits 100
XD.45 - Valkyrie
AR-15 - Momentum
Credits 100
Flash Grenade - Warcry
Premium Case
P90 - Hel
Credits 100
Standard Case
AK-47 - Gungnir
T5 Case
Credits 100
FP6 - Yggdrasil
T3 Case
Credits 100
T4 Case
Deagle - Yggdrasil
M4 - Valkyrie
Credits 100
Balisong - The Great White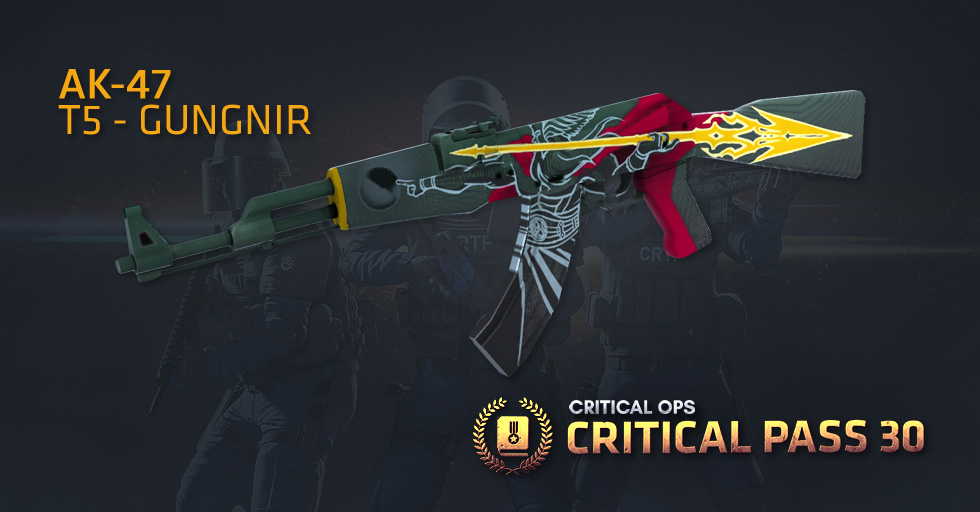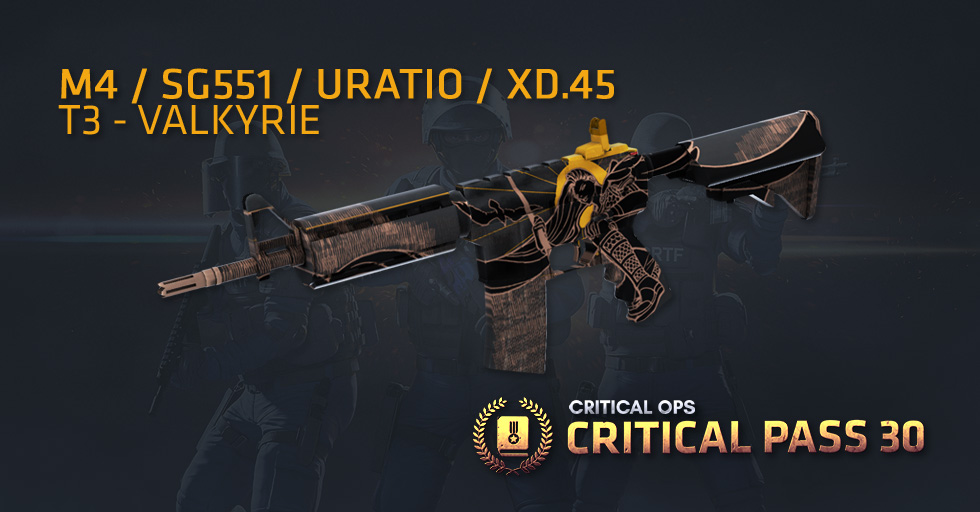 FREE TIER
Frag Grenade - Warcry
Credits 100
Emblem - Surtr
AR-15 - Rose
Emblem - DRAUGR
Credits 100
Emblem - AUSTRI
SG551- Valkyrie