2021-11-17
Anniversary Critical Pass Season 29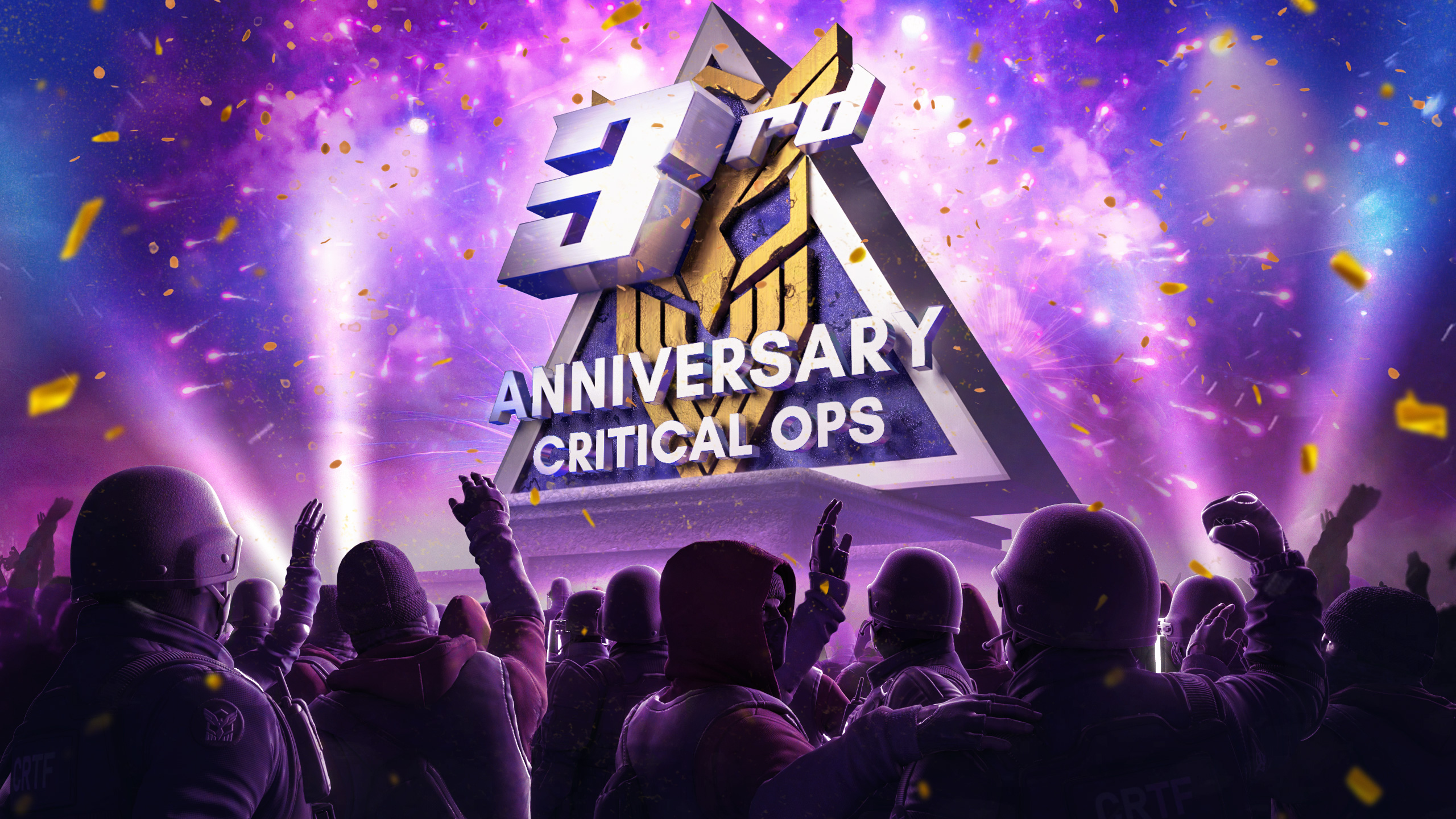 Anniversary Critical Pass Season 29 is here!
We are celebrating our Anniversary with a 50 tier Critical Pass bringing a ton of awesome skins!
The Critical Pass S29 brings plenty of new designs and favorite skins from the earlier seasons; this means now is your chance to grab some of the skins you might have missed.
So party up, and let's grind it together!
Critical Pass Season 29 will last until the 14th of December 2021.
The tier upgrade cost is 200 credits!
If you already own the skin, you will receive Blue Tokens.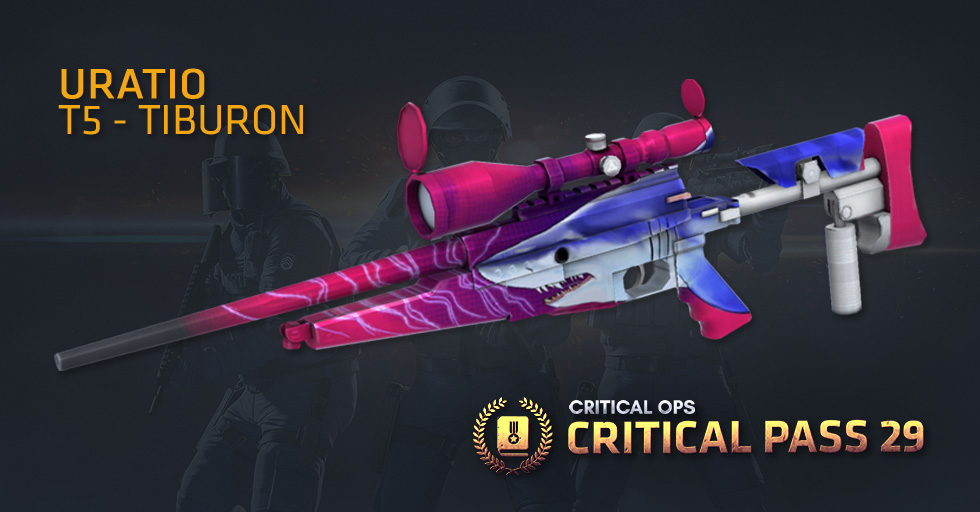 ELITE TIER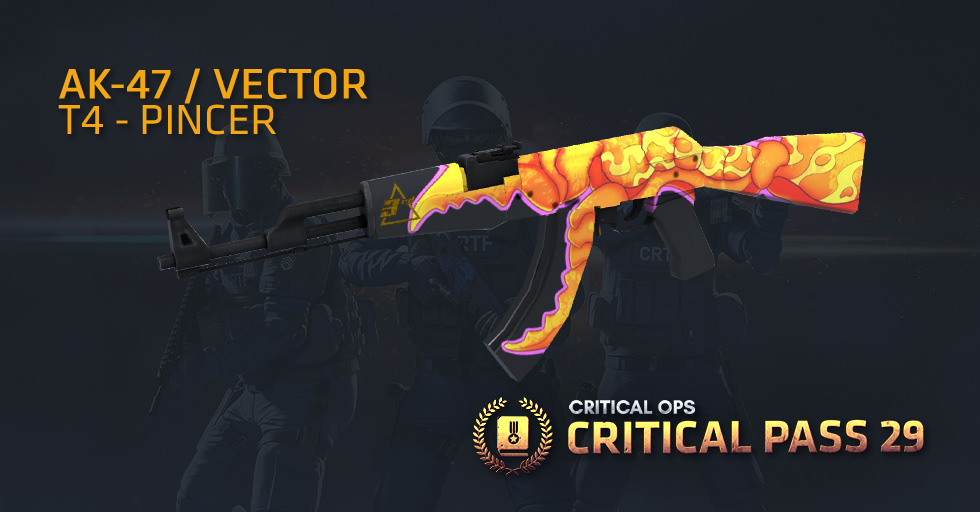 Uratio - Tiburon
Standard Case
Credits 100
Emblem - 3RD ANNIVERSARY B
Uratio- Oiseau
Standard Case
Credits 100
Emblem - SNAPPING TURTLE
AK-47 - Error
GSR1911 - Compact
Credits 100
T3 Case
Aug - Inkan
Credits
HK417 - HotRod
Premium Case
P250 - Decapod
Credits 100
Standard Case
Flash Grenade - Shark Gills
T5 Case
Credits 100
P90 - Cardboard
T3 Case
Credits 100
T4 Case
Premium Case
SVD - Fire Cobra
Credits 100
TRG22 - Thriller
MP5 - Code Red
M4 - Naka
T4 Case
MP7 - Lupine
P250 - Stinger
M14 - Equine
M4 - Macroalgae
FP6 - Royal
XD.45 - Stained Glass
Smoke Grenade - Shark Gills
GSR1911 - Equine
M1887 - Scorpio
Vector - Ikari
MPX - Sound Effects
AK-47 - Pincer
Super90 - Equine
MTX - Macroalgae
M14 - Audacity
Frag Grenade - Shark Gills
Deagle - Majestic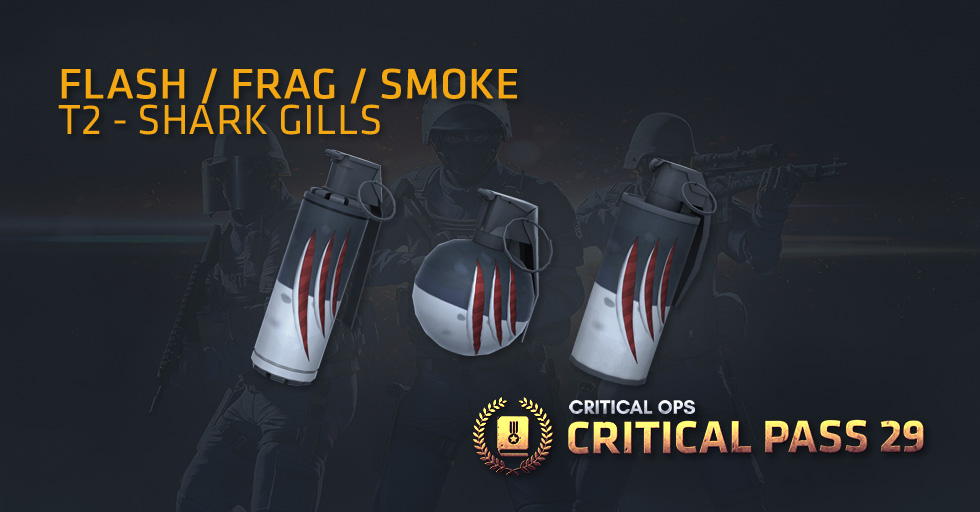 FREE TIER
Emblem - 3RD ANNIVERSARY A
Credits 100
HK417 - Equine
Vector - Pincer
Emblem - SEAHORSE
Credits 100
Emblem - ANGUILLA
T5 Case