2021-01-12
Critical Pass Season 21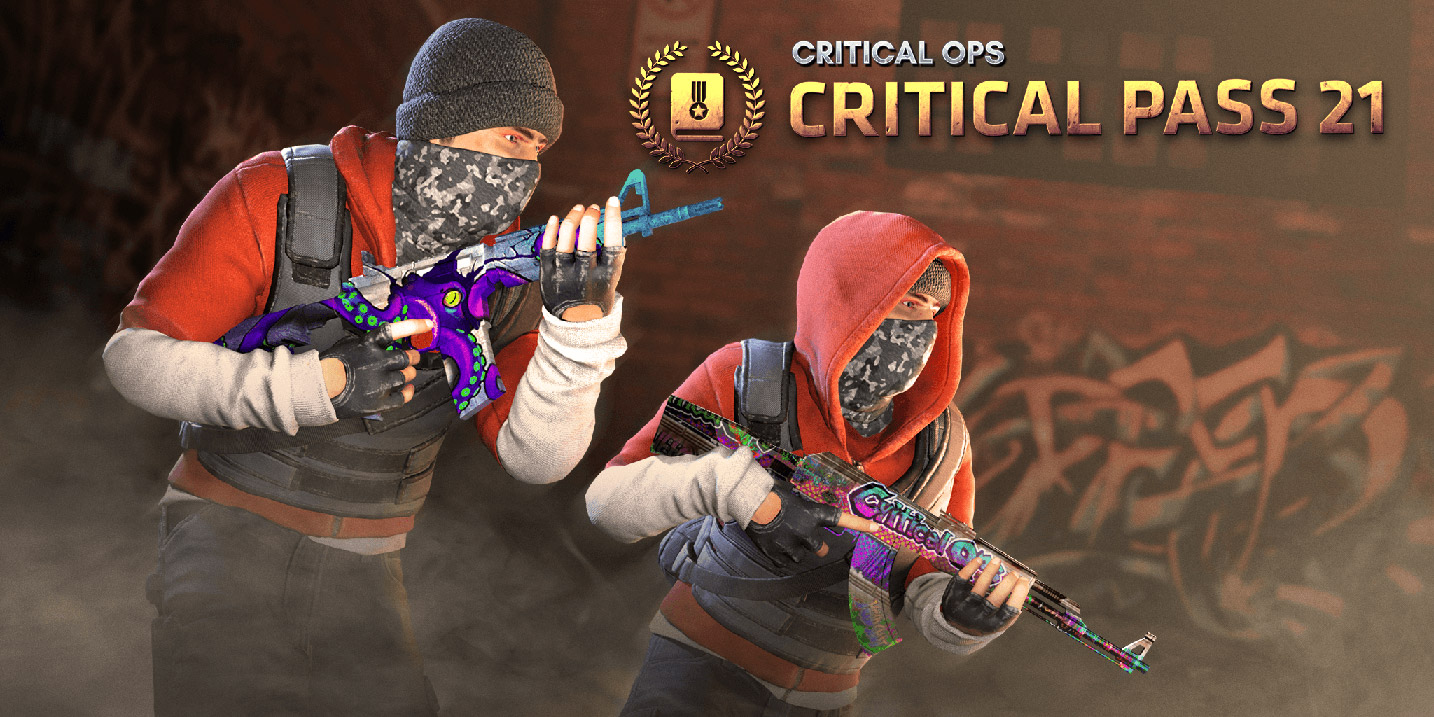 Operatives, it's time for the first Critical Pass of 2021!
The Critical Pass this time features a plenty of cases for you to open and beautiful M4 Escape!
Critical Pass Season 21 has started and it will last until the 8th of February 2021.
Tier upgrade cost is 200 credits, as announced with Critical Pass Season 18.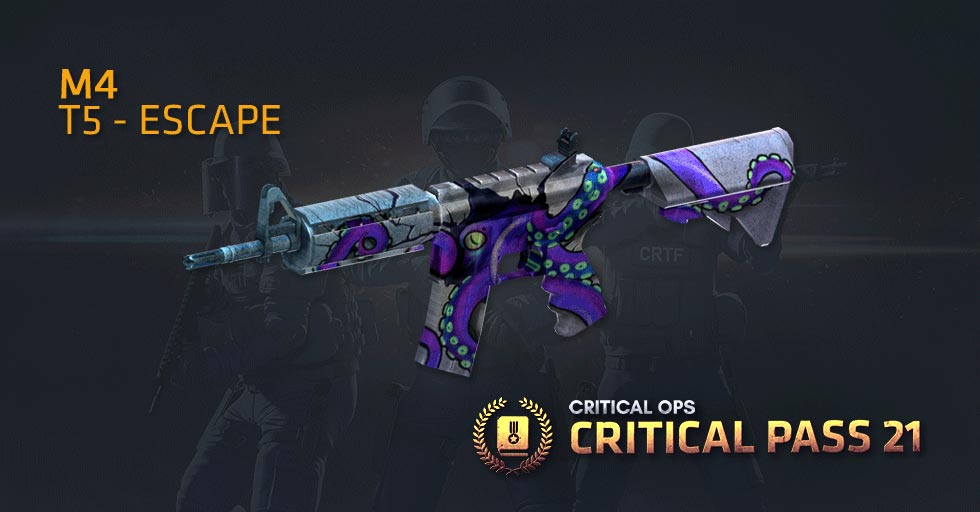 ELITE TIER
AK-47 - Rebel - T5
Deagles & Dragons Case
Credits 100
TAG - Emblem
Vector - Audacity - T4
StandardCase
Credits 100
SKATEBOARD - Emblem
MTX - Sound Effects - T3
ILLUSION - Emblem
Credits 100
Summer89 Case
Super90 - Ailes -T4
Credits 100
SPRAY PAINT - Emblem
T4 Case
MPX - Sound Effects - T3
Credits 100
AMBUSH - Emblem
M14 - Audacity - T4
TRG 22 - Sound Effects - T3
Credits 100
P250 - Ailes - T4
T4 Case
SG551 - Sound Effects - T3
T4 Case
Credits 100
T5 Case
Credits 100
M4 - Escape -T5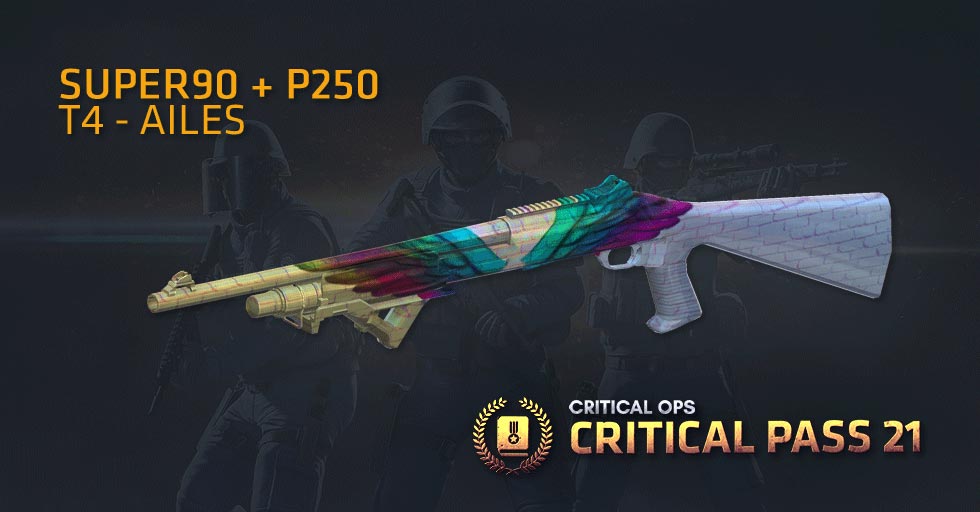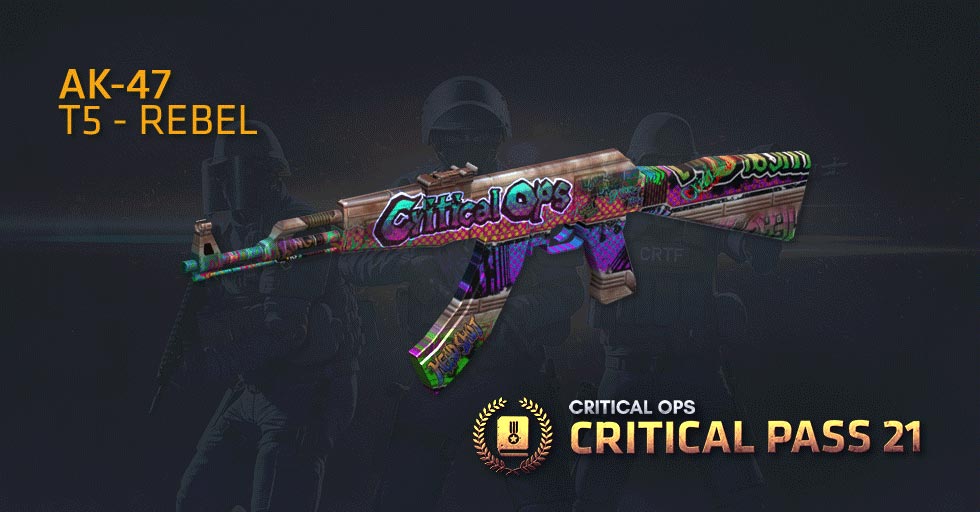 FREE TIER
Credits 100
Standard Case
LOOK UP - Emblem
Credits 100
FIRE HYDRANT- Emblem
Credits 100
MURAL - Emblem
Summer90 Case