2022-11-10
Lucky spin: Atompunk
Lucky spin: Atompunk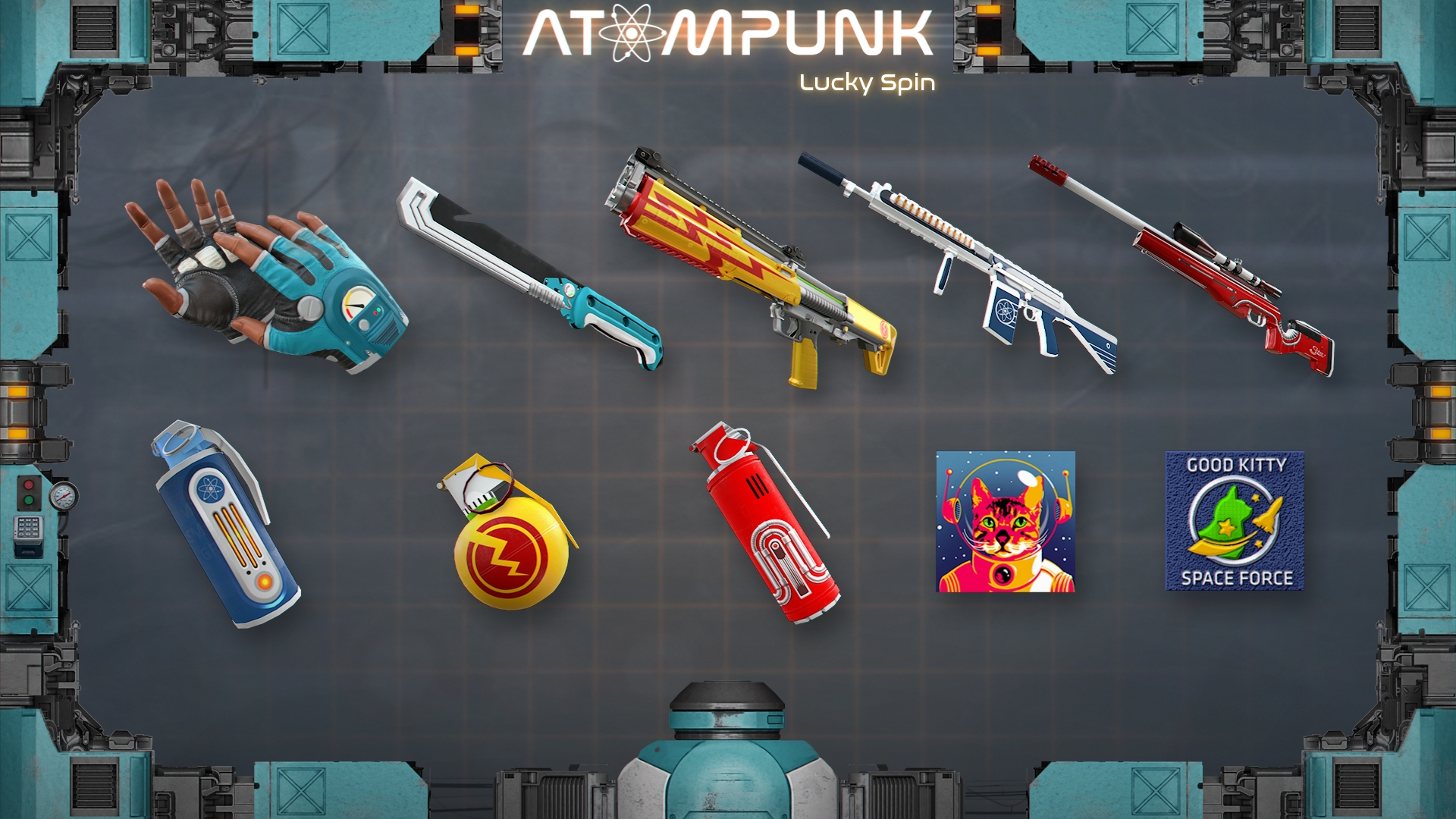 Here is a lucky spin that is Boomingly amazing!
Atompunk Lucky Spin will have you positively radiating in-game!
For you Geiger-counter appreciating dwellers of the atomic wastelands, we have created the gloves called Kasineto that have an in-built radiation measurement device (which obviously does not work) as expected from a true atom-adventurer fashion. Of course, because we are very fashionable, we also wanted to put in a Knife that would best commemorate the gloves.
For cat appreciators, we have the fantastic Captain Niko emblem and another emblem that shows everyone that you are a member of Good Kitty Space Force.
Note that this time, there are some great weapon skins, like the KSG Zapper, which nicely works with your Zap frag grenade, that you could get from this lucky spin. So go full Nuclear and Spin to win in the Atompunk Lucky Spin.